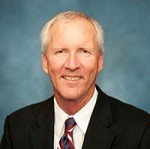 Paul Terry, PhD, CEO and President
Dr. Paul Terry is president and CEO of the Health Enhancement Research Organization (HERO), a national think tank dedicated to advancing best practices in employee health promotion. In collaboration with HERO members, Paul and the HERO team provide leadership in research and education on issues such as the impact of wellness program best practices on health outcomes and the impact of healthy cultures on employee performance.
Before HERO, Terry was president and CEO at StayWell, a national provider of population health management programs. Before StayWell, Paul served as president and CEO at The Park Nicollet Institute, a national leader in health services research and education. He earned his Ph.D. from the University of Minnesota and his Masters from Minnesota State University at Mankato where he was honored with the Distinguished Alumni Humanitarian Award.
Terry is Editor-in-Chief of the American Journal of Health Promotion and is a Past-President of the Minnesota Public Health Association. He serves on advisory councils for The National Academy of Sciences, the American Heart Association, the Harvard T.H. Chan School of Public Health and the University of North Carolina, Gillings School of Global Public Health. He was principal investigator of a three year CDC sponsored study of the effectiveness of different models of worksite health promotion. Prevention programs that Dr. Terry developed won the C. Everett Koop National Health Award.
Dr. Terry's numerous scientific papers and articles have won five awards of excellence from the Society for Technical Communications and five National Health Information awards. He is co-author of four books including "Well Advised: Your Guide to Making Smart Health Decisions." Paul received two Senior Fulbright Scholarships and was co-founder of a HIV/AIDS Prevention NGO in Zimbabwe.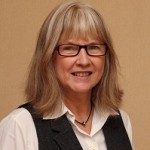 Marlene Abels, CPPM, Member Services
Marlene is responsible for HERO's  Member Services. Marlene is the point of contact for all HERO members. Her primary responsibilities include membership, member communications and membership database management. She is the website content manager for the HERO, HWHC and Forum websites. Marlene is also responsible for meeting organization for the Think Tank and Research Meetings, Forum registration, CEU management and Social Media.  Marlene has 20 plus years working in the travel and event management industry. Previously, she worked for Carlson Companies in the Meeting & Groups Department on the Medtronic and Pillsbury accounts. She also worked at the University of Minnesota as the Meeting and Events Director of the Campus Club. She holds an Associate degree from South Central College and received her Project Management Certificate from University of St. Thomas. Marlene enjoys spending free time at the lake in Wisconsin, traveling and spending time outdoors with her husband and dog. She uses a wearable activity tracker to keep her moving.

Jessica Grossmeier, PhD, MPH, Vice President, Research
As Vice President, Research at HERO, Jessica oversees the direction and execution of the HERO research agenda. This includes providing research expertise and consultation to HERO study committees, serving as HERO's research liaison to external contractors and study collaborators, and serving as Principal Investigator for HERO-sponsored research studies. During her 20-year career in the employee health management field, Jessica has published over 30 research articles and presented at numerous national industry conferences. She also has served in academic research and teaching roles at the University of Minnesota and the University of Phoenix. Having developed a passion for well-being as a competitive runner, swimmer, and springboard diver in her youth, Jessica has long understood the power of well-being to fuel her life's pursuits. Today her favorite ways to stay fit include swimming and yoga, and she's constantly on the search for healthy travel snacks. She also enjoys reading, journaling, and spending time exploring her new home state of California with her husband of more than 20 years.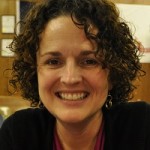 Karen Moseley, Vice President, Education and Director of Operations
As Vice President of Education for HERO, Karen oversees the content and delivery of HERO's meetings, webinars and other member educational opportunities, as well as coordinates the activities and deliverables of HERO committees in support of its robust research agenda. Karen also manages HERO's grant-funded projects, which currently include a multi-stakeholder collaboration to support employer involvement in community health initiatives and another to identify common measures of community health, both funded by Robert Wood Johnson Foundation. Having worked in the non-profit sector for 23 years, she has managed the development and dissemination of a number of publications and educational conferences. Karen received her BS in business administration from the University of North Carolina at Chapel Hill. To stay healthy, Karen enjoys incorporating the innovative ideas she learns about through her work at HERO, like using a sit/stand desk and counting steps with a wearable activity tracker.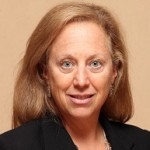 Pat Rohner, Director of Marketing 
Pat Rohner joined HERO in 2009 as the Director of Marketing. Pat has had varied responsibilities over her tenure with HERO such as managing the HERO Forum, HERO's annual conference and the HERO Scorecard. She also helped create and manage the Scorecard Preferred Provider Network. Prior to joining HERO, Pat spent a decade as the Director of AVR Design, serving multiple industry clients including HERO as a web designer and special projects. She worked with the American Journal of Health Promotion as the Director of Marketing. Pat has her MBA from the University of Phoenix and a BS from Boston University. She is an avid swimmer who still competes in Masters swimming and open water racing. Pat likes to keep a bicycle "peddler" at her desk to ensure she gets some activity in even when tied to her computer.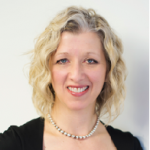 Barbara Tabor, APR, Communications
Barbara Tabor, APR, directs the communications and public relations strategy and initiatives for HERO. Her responsibilities include advancing the work of the organization and the industry through exposure in all categories of news media and on social media. Barbara has more than 20 years of experience in public relations, having worked on the corporate media relations team for Blue Cross and Blue Shield of Minnesota and in agency public relations as an account supervisor for Carmichael Lynch Spong, where she represented companies in manufacturing, automotive, food processing, restaurant and food service, and public safety. Barbara is a member of the Public Relations Society of America and the Women's Health Leadership Trust. She volunteers her time to youth athletics in her hometown of Inver Grove Heights, Minnesota, and stays active by hitting the gym, yoga studio and local walking trails with her husband and children.

Emily Wolfe, MSW, LCSW, CHWC, Project Specialist

Emily Wolfe is HERO's Project Specialist, providing support to the Committees and the various projects that the committees produce.  She is a Licensed Clinical Social Worker and Certified Professional Health and Wellness Coach. Emily received her master's degree in social work from UNC-Chapel Hill with a concentration in adult mental health. She has experience working in hospital settings including oncology and clinical care management, employee work-site wellness programming and both community and private mental health practice. Emily has interest in exploring the intersection of community health and workplace wellbeing as it pertains to mental health and the socioeconomic status of employees. On a personal note, she lives in North Carolina and enjoys spending time outdoors, listening to music and keeping fit attending classes at her local YMCA. She has a husband, one son and another little boy on the way! Life is busy and full of excitement!