Air date: October 11, 2023
Guest Panelists: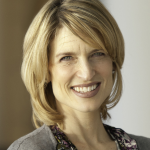 Michelle Segar, PhD, MPH, MS, University of Michigan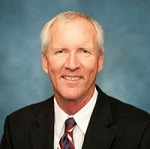 Moderator: Paul Terry, PhD
While popular culture and research often tout "habit formation" as a winning behavior-change strategy, there is little support showing that it can cultivate sustainable changes in complex lifestyle behaviors. Yet, without sustained change, our initiatives can't help employees increase their health and well-being, nor can they achieve a ROI on health promotion investments. It's time for our field to go beyond conventional thinking and examine whether the assumptions underlying habit formation hold up under scrutiny.
Speakers:
Michelle Segar, PhD, MPH, MS, is an award-winning, NIH-funded researcher at the University of Michigan and Director of the Sustainable Health Activities Research Program. With almost thirty years studying how to help people adopt healthy behaviors in ways they can sustain within their complex lives, her translational research is widely recognized as relevant and pragmatic. She is also Michelle advises the World Health Organization on their global physical activity initiatives and was named inaugural chair of the United States National Physical Activity Plan's Communication Committee. She speaks and consults with organizations including U.S. Department of Health and Human Services, Kaiser Permanente, Business Group on Health, Walmart, Anytime Fitness, Adidas, and Google. A sought-after speaker and trainer. Michelle is frequently interviewed in major outlets like The New York Times, NPR, Fast Company, and The Wall Street Journal.
Moderator: Paul Terry, PhD, is a Senior Fellow at HERO where he collaborates with HERO members and national experts in planning learning events and supports the HERO team in organizing the annual forum, think tanks and webinars. He preceded Karen Moseley as HERO's president. Paul is Editor-in-Chief of the American Journal of Health Promotion and is a Past-President of the Minnesota Public Health Association. He serves on advisory councils for The National Academy of Sciences, the American Heart Association, the Harvard T.H. Chan School of Public Health, and the University of North Carolina, Gillings School of Global Public Health. Prevention programs that Paul developed won the C. Everett Koop National Health Award. He earned his PhD from the University of Minnesota and his master's from Minnesota State University at Mankato where he was honored with the Distinguished Alumni Humanitarian Award.