The HERO Board of Directors provides the oversight and direction that has made HERO successful and helped us become a leading non-profit health management organization in the country. Our board is made up of corporate executives and individuals from a cross section of employee health management organizations.
Each board member is a recognized thought leader in their respective area of our industry. HERO is proud to be guided by this distinguished group of professionals.
 Ron Goetzel, PhD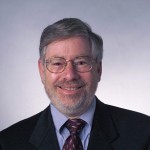 Vice President of Consulting & Applied Research
Truven Health Analytics and John Hopkins Bloomberg School of Public Health
Chair, HERO Board of Directors
As vice president of consulting and applied research for Truven Health Analytics and as a research professor for Emory University, Ron Goetzel is responsible for leading research projects and consulting services focusing on the relationship between health and well-being, and work-related productivity. He is nationally recognized and widely published in the areas of return-on-investment (ROI), data analysis, program evaluation, outcomes research, and health and productivity measurement. Ron has served as principal investigator for projects supported by Medicare, NHLBI, and the CDC, as well as dozens of business organizations, including HERO. Ron was previously with Johnson & Johnson Health Care Systems. He has doctorate and masters degrees in applied social psychology from New York University.
Ron is also president and CEO of The Health Project, which is responsible for establishing and managing the C. Everett Koop National Health Awards. Since 1994, The Health Project has been the premier organization that identifies and recognizes exemplar health promotion programs. The Health Project is dedicated to improving Americans' health and reducing the need and demand for medical services through good health practices.
Seth Serxner, PhD, MPH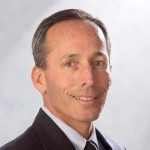 Chief Health Officer and Senior Vice President of Population Health
Optum
Vice Chair, HERO Board of Directors
Seth Serxner brings the breadth of his experience in academia, industry and consulting to his role as chief health officer and senior vice president of population health for Optum Care Solutions. His versatile skill set ensures processes and outcomes that improve health for clients in all markets. Seth's deep knowledge of behavior change, population health and measurement allow him to visualize and deliver on program innovation. He has more than 25 years of experience in health and productivity management and has published more than 30 articles. Seth came to Optum from Mercer's Total Health Management specialty, where he served as partner and senior consultant for nine years. During his tenure there, Seth established himself as a national expert on behavior change, program design and measurement.
Seth spent a decade each in academia and private industry before becoming a consultant. During this time, Seth was vice president of research at StayWell, where he established the industry-leading market research program for developing and marketing consumer health materials and programs. He has also held academic positions with the University of Hawaii Medical School, the Cancer Research Center of Hawaii and the University of California, Irvine. Seth earned a Masters of Public Health from the University of California, Los Angeles, and a doctorate from the University of California, Irvine, where his research focused on health promotion and disease prevention in social ecology.
LaVaughn Palma-Davis, MPH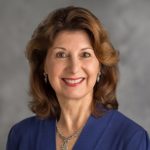 Senior Director for University Health and Well-Being Services University of Michigan
Immediate Past Chair, HERO Board of Directors
LaVaughn Palma-Davis is currently the Senior Director for Health and Well-Being Services at the University of Michigan. In this role, she provides leadership for strategy, business development, program implementation, marketing, operations and evaluation of MHealthy, an ambitious effort to leverage the University's resources to promote the health and well-being of over 80,000 faculty, staff, dependents and retirees, create a University culture of health, and contribute to containing health care costs. LaVaughn provides direction to over 80 employees in numerous programs and services including: wellness and risk reduction services, employee assistance programs, occupational health clinical services, health policy, environment enhancements and evaluation. MHealthy also provides wellness and risk reduction services to UM Health System patients to support the organization's population health management goals.
LaVaughn has over 25 years of experience in health care administration and health promotion, having served in a variety of capacities for the UM Health System, Blodgett Memorial Medical Center and the Michigan Hospital Association At the UM she served as the administrative director for sports medicine and cardiac rehabilitation programs and oversaw the Health System Child Care Center. She also was the project director for leadership development strategy for the Health System. LaVaughn received her B.S. in Health Education from the University of Dayton and her Master's Degree in Public Health Education from Central Michigan University.
Lilly Wyttenbach, MA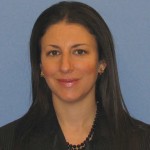 Executive Director
JPMorgan Chase & Co.
Secretary, HERO Board of Directors
Lilly is an Executive Director in the Corporate Benefits Group at JPMorgan Chase responsible for the global Wellness strategy.
Before joining JPMorgan Chase, Lilly was a Vice President in the Americas Benefits Group within the Human Capital Management Division at Goldman, Sachs & Co. Lilly joined Goldman Sachs in 2000 and for 15 years held various roles focused on strategy, implementation and delivery of Wellness and Benefit programs to enhance the health and performance of the people of Goldman Sachs. She has had various responsibilities overseeing Wellness initiatives and facility based operations, including overseeing the design and implementation of the Wellness facilities at the firm's global headquarters.
Throughout her time at Goldman Sachs, she had responsibility for developing US healthcare strategy recommendations for active employees and retirees and overseeing implementation of approved strategic plan design changes and initiatives and fostering integration and coordination across the firm's US Health & Insurance and Wellness strategies and program offerings.
Lilly received her Master of Arts Degree in industrial/organizational psychology from New York University and a Bachelor of Science in Human Development and family studies from Cornell University.
Kristine A. Holbrook, MEd
Senior Vice President of Employee Health & Wellness Services
MediFit Corporate Services
Treasurer, HERO Board of Directors
Kristine Holbrook is a senior vice president of employer health and wellness services for MediFit Corporate Services. In this role, she advises clients on the development, implementation, and evaluation of employee health management programs.
Prior to joining MediFit, Kristine managed a hospital-based wellness program, and worked overseas with the federal government, managing a comprehensive health promotion program for 14 military communities. Over the past 18+ years, her efforts have resulted in numerous industry-wide health and wellness programming honors and awards for her clients and employers. Kristine is the charter president for the HERO Association, a HERO Innovation Committee member, and Health Promotion Advocates Texas State Leader. She formerly served as a business and industry awards evaluator with the Association for Worksite Health Promotion (AWHP), was a Region II membership chair, and oversaw the annual General Douglas MacArthur Leadership Award for V Corps in Frankfurt, Germany.
Kristine received her Bachelor of Science degree from The University of Akron, and a Masters degree in education from Cleveland State University.
John Harris, MEd
Partner
Performance pH
Previous Past President, HERO Board of Directors
John Harris is  founder of Performance pH, which develops people-oriented strategies to help employers improve business performance. Previously, he served as chief well-being officer and vice president of innovations at Healthways, Inc., and was executive vice president of Axia Health Management, which was acquired by Healthways in late 2006.
John was the co-founder of Harris HealthTrends, an corporation specializing in the disease prevention and reducing health care costs, and served as the chief executive officer for over 18 years. Through the development of multiple sales channels, Harris HealthTrends developed a base more than 100 clients and helped shape the prevention industry into what it is today.
Paul E. Terry, PhD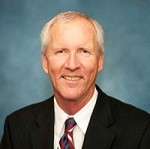 President & CEO
HERO
Dr. Paul Terry is president and CEO of the Health Enhancement Research Organization (HERO), a national think tank dedicated to advancing best practices in employee health promotion. In collaboration with HERO members, Paul and the HERO team provide leadership in research and education on issues such as the impact of wellness program best practices on health outcomes, employer strategies that advance community health and the impact of healthy cultures on employee performance.
Before HERO, Terry was president and CEO at StayWell, a national provider of population health management programs. He later served as StayWell's chief science officer. Before StayWell, Paul served as president and CEO at The Park Nicollet Institute, a national leader in health services research and education. He earned his PhD from the University of Minnesota and his Masters from Minnesota State University at Mankato where he was honored with the Distinguished Alumni Humanitarian Award.
Terry is an editor of the American Journal of Health Promotion and is a Past-President of the Minnesota Public Health Association. He was principal investigator of a three year CDC funded study that examined the effectiveness of different models of worksite health promotion.
Dr. Terry's numerous scientific papers and health education articles have won five awards of excellence from the Society for Technical Communications and five National Health Information awards.  He is co-author of four books including "Well Advised: Your Guide to Making Smart Health Decisions."  Paul received two Senior Fulbright Scholarships and was a Group XV Kellogg National Fellow studying leadership and community capacity building in developing nations.  Prevention programs that Dr. Terry developed won the C. Everett Koop National Health Award.
David R. Anderson, PhD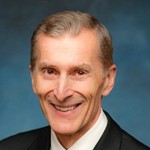 Senior Vice President & Chief Health Officer
StayWell
David Anderson, PhD, is Senior Vice President & Chief Health Officer and a co-founder of StayWell, a leading provider of health management programs and services. David is the primary architect of StayWell's population health strategies and continues to oversee the scientific and behavioral refinement of the company's health management programs. David shares senior management responsibility for strategic planning and has consulted on client programs honored with nearly 50 WELCOA Gold and C. Everett Koop National Health Awards. He has also conducted groundbreaking research on the effectiveness and cost impact of health management programs and has co-authored several landmark publications.
Prior to joining StayWell in 1985, David held several human resources and benefits positions at Control Data Corporation. During his ten-year tenure there, he played a key role in creating one of the first successful corporate health management programs. David began his career as Assistant Professor of Psychology at the University of Wisconsin, Stevens Point.
David is a charter member and past Chairman of the Board of the Health Enhancement Research Organization (HERO) and chairs the HERO Research Committee. He serves on the Board and Executive Committee of The Health Project, which administers the C. Everett Koop award, and is Editor of the Population Health section of the American Journal of Health Promotion. David has served on expert panels for the Centers for Medicare & Medicaid Services, CDC/P, NIOSH, NCQA, and AHRQ.
A licensed psychologist, David has published many professional papers and speaks regularly on health management issues. David earned his PhD in Psychology from the University of South Dakota, and completed a post-graduate business administration program at the New York University Graduate School of Business.
Josh Glynn, MBA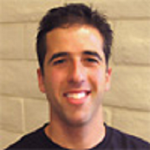 Global Health and Performance Manager
Google
Josh Glynn, MBA is the Global Health+Performance Manager at Google.  Part of the Real Estate and Workplace Services group, his team is focused on enhancing health and community throughout the company.  With a focus on user experience, operations, and outcomes, his team runs programs in offices around the world and focuses on innovation through user centered design.  His goal is to better understand the link between health, happiness and performance, and better leverage technology for scaleable solutions.  Having started in the Benefits group, Josh has been with Google for over 6 years.  Previously, he has worked in both the private and university setting.
Fikry Isaac, MD, MPH, FACOEM

Vice President, Global Health Services
Johnson & Johnson
Dr. Fikry Isaac is the vice president of Global Health Services for Johnson & Johnson. In this role, Dr. Isaac leads the development of health and wellness strategies, policies, guidelines, and services worldwide (occupational medicine, Employee Assistance Program and wellness).
During his time at Johnson & Johnson, Dr. Isaac has been has been driving the comprehensive Total Health programs that have reduced the companyís health care costs and improved the health of its employees. He also serves as the chief medical officer for Wellness & Prevention, Inc., a Johnson & Johnson Company. In this role, Dr. Isaac provides health management expertise, strategic direction and support for customer acquisition and lead generation. Dr. Isaac received a Masterís of Public Health in occupational medicine from the Medical College of Wisconsin and is a Fellow of the American College of Occupational and Environmental Medicine, where he chairs the Pharmaceutical Section and the Corporate Health Achievement Award. Dr. Isaac is the industry co- chair of the Life Science and Innovation Forum-APEC. He also serves on several boards including the Partnership For Prevention, the Global Health & Benefits Institute and the Games for Health editorial board.
Dan Krick, MA, SPHR
Vice President of Organizational Development
Hexagon Composites
Dan Krick is the Vice President of Organizational Development for Hexagon Composites, in Lincoln, Nebraska. Hexagon employs 300 people in Lincoln and approximately 400 people world-wide.  Hexagon is the leading producer of composite, fiber-wound, high pressure cylinders for natural gas applications – vehicles and mobile pipelines.
Previously, Dan spent 12 years with Lincoln Industries in Lincoln, Nebraska as Vice President of People Resources.  During his tenure, Lincoln Industries received numerous national recognition including being named to the Great Places To Work Top 25 Medium Sized Companies list seven years.  They also received numerous national recognitions for their wellness efforts including the "Partnership for Prevention" award by Dept. of Health and Human Services, "Model Employer" by the Center for Disease Control and U.S. Chamber of Commerce and in 2008 received the United States highest wellness award – the "Koop Award" named after the former U.S. Surgeon General.  The Koop Award is the most prestigious award for health improvement programs, requiring strong documentation of health improvements that lead to cost savings. Their unique approach to wellness has also been featured on a CNN health segment.
Dan also held human resources leadership positions with Amoco Corporation (BP), The Iams Company and Procter and Gamble.  He holds a bachelor's degree in business administration and human resources management from Hastings College in Hastings, Nebraska and a master's degree in industrial and labor relations from the University of Illinois, in Champaign-Urbana, Illinois.
David Schweppe, MPH, CPHIMS

National Vice President
Customer Analytics & Reporting
Kaiser Permanente
David Schweppe is national vice president, Customer Analytics and Reporting, for Kaiser Permanente. He is responsible for leading the building of and maintaining industry leading customer reporting and analytic capability across the Kaiser Permanente organization.
In this capacity, Schweppe leads the assessment of Kaiser Permanente's position in Customer Reporting and Value Demonstration to determine the current and future information needs of Kaiser Permanente customers. He also is responsible for developing the strategy and building the infrastructure to ensure Kaiser Permanente is the industry leader in analytics and reporting.
Schweppe joined Kaiser Permanente in 1993 previously; he was Director of Analytics in Quality Operations with The Permanente Medical Group, and with Kaiser Permanente IT as the Director, Clinical Data Solutions. In the last six years, Schweppe has led the release of a number of new information products, such as Kaiser Permanente's Partnership in Health Reports, Information Consulting Services, and research & development services to enhance the organization's reporting capabilities.
Schweppe has a master's degree in public health from California State University at San Jose and a Bachelor's of Science degree in genetics from UC Davis.
Betty-Jo Saenz, MBA, MPH

Senior Director, Benefits
ADT
Betty-Jo joined ADT in July 2012 as Senior Director, Benefits. In this role Betty-Jo is responsible for the oversight, design, and management of ADT's health and welfare, retirement, and wellness strategy. She is a performance-driven professional with 15 years of combined expertise in Benefits management with proven results in cross-functional environments. She has a strong track record of creating benefit programs designed to support a healthy workforce and excellence in service levels to employees.
Betty-Jo previously worked at Motorola Mobility, a division of Google, where she served as the Director of North America Benefits. At Motorola Mobility, Betty-Jo directed the strategy, innovation, design and development of benefit programs in support of the company's global strategy to attract and retain best-in-class employees while promoting healthy employees with a secure financial future. Betty-Jo began her career with Motorola headquarters where she was the U.S. Healthcare Strategy Practice Lead.
Betty-Jo is a performance-driven professional with 15 years of combined expertise in Benefits management with proven results in cross-functional environments. Experience in industry best business practices, policies, and procedures to operate a successful benefit program designed to result in "healthy people" and excellence in customer satisfaction while bringing a favorable return on investment. A creative thinker, problem solver and decision maker effectively balances the needs of employees with the mission of the organization.
Betty-Jo holds a Bachelor of Science degree in Biology from the University of Miami, a Master's of Business Administration from the University of Miami and a Master's of Public Health from Florida International University. She is also a Six Sigma Black Belt and a Master Certified Health Education Specialist.
Laurie Whitsel, PhD
Director of Policy Research
American Heart Association (AHA)
Laurie Whitsel, Ph.D. is currently the Director of Policy Research for the American Heart Association (AHA), helping to translate science into policy at a national level in the areas of cardiovascular disease and stroke prevention and health promotion. The policy research department provides policy development and the foundation for AHA's advocacy work at the national and state level. Whitsel has written numerous published papers in the areas of nutrition, physical activity, health promotion in the worksite and obesity prevention, policy position statements as well as legislative briefs, and the AHA's strategic policy agenda. Whitsel represents the AHA with several national partners including the Y, Action for Healthy Kids, the President's Council for Fitness, Sport, and Nutrition, HERO, the Aspen Institute's Project Play and she has spoken at numerous national conferences. She regularly interacts with several government agencies including the Food and Drug Administration, the Department of Health and Human Services, the Centers for Disease Control and Prevention, and the U.S. Department of Agriculture, as well as members of Congress. She has served on grant-writing teams for the AHA including the original $8 million grant awarded to the Alliance for a Healthier Generation by the Robert Wood Johnson Foundation for the Healthy Schools Program. From 2011-13 she served as President of the National Coalition for Promoting Physical Activity (NCPPA). NCPPA represents a diverse blend of associations, health organizations, and private corporations and is focused on promoting physical activity and fitness initiatives at the national level, advocating for policies that encourage Americans of all ages to become more physically active and healthy.
Sue Willette

Senior Vice President, National Health Care Strategist
Aon Hewitt
Sue Willette is a national health care strategist with over 25 years of industry experience.  In this role, Sue serves employers across the country, bringing thought leadership around emerging industry trends and insights on the options employers might consider related to their long term health care strategies. Sue also brings specific expertise in serving clients as they develop and deploy best practice, population health management strategies designed to tackle the impact of poor health on health care costs, worker productivity, and overall business performance.  In addition to supporting clients, Sue serves on Aon Hewitt's innovation council and large market leadership team.Prior to joining Aon Hewitt, Sue was senior vice president and chief growth officer at StayWell Health Management, a national wellness vendor. In this role, she served on the executive team and had responsibility for research, sales and account management functions. Prior to StayWell, Sue was a worldwide partner at Mercer Human Resource Consulting and national leader of Mercer's health and productivity management specialty consulting practice. Sue was strategic leader for many of Mercer's largest and most complex clients across the U.S., several of which received national awards for their programs and the results achieved.
Sue is a recognized authority in the field of population health management, frequently speaks at industry conferences, and currently serves on the Board of Directors for the Health Enhancement Research Organization (HERO). Sue holds a bachelor's degree in communications with a concentration in business and health from St. Cloud State University.