HERO is a Member Driven Organization
HERO IS A FULLY REMOTE TEAM
Karen Moseley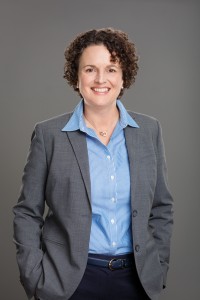 Karen Moseley, President & CEO
Karen Moseley is President & CEO of the Health Enhancement Research Organization (HERO), a national think tank dedicated to advancing best practices in employee health promotion. In collaboration with HERO members, Karen and the HERO team provide leadership in research and education on issues such as the impact of wellness program best practices on health outcomes and the impact of healthy cultures on employee performance.
Prior to being appointed President & CEO of HERO, Karen served as the organization's Vice President of Education and Director of Operations. In these positions, she was instrumental in growing HERO membership, increasing member engagement, and continuously improving educational programming and supporting HERO's robust research agenda. Karen also managed HERO's grant-funded projects, which include a multi-stakeholder collaboration to support employer involvement in community health initiatives and another to identify common measures of community health, both funded by Robert Wood Johnson Foundation.
Having worked in the non-profit sector for more than 25 years, Karen has managed the development and dissemination of a number of publications and educational conferences. Karen received her Bachelor of Science in business administration from the University of North Carolina at Chapel Hill.
To stay healthy, Karen enjoys yoga, testing new healthy recipes, and being in nature. Karen and her husband, T.J., reside in Wake Forest, NC, with their dogs Jill and Nala.
Paul Terry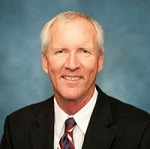 Paul Terry, PhD, Senior Fellow

Dr. Paul Terry is a Senior Fellow at HERO where he collaborates with HERO members and national experts in planning learning events and supports the HERO team in organizing the annual forum, think tanks and webinars. Terry preceded Karen Moseley as HERO's president.
Before HERO, Terry was president and CEO at StayWell Health Management and before StayWell, Paul served as president and CEO at The Park Nicollet Institute. He earned his Ph.D. from the University of Minnesota and his Masters from Minnesota State University at Mankato where he was honored with the Distinguished Alumni Humanitarian Award.
Terry is Editor-in-Chief of the American Journal of Health Promotion and is a Past-President of the Minnesota Public Health Association. He serves on advisory councils for The National Academy of Sciences, the American Heart Association, the Harvard T.H. Chan School of Public Health and the University of North Carolina, Gillings School of Global Public Health. Prevention programs that Dr. Terry developed won the C. Everett Koop National Health Award.
Alongside his wife Gail and his children Anna and Will, Paul loves rowing, windsurfing, sailing, kayaking, camping, hiking, biking and x-country skiing.
Save
Save
Sara Johnson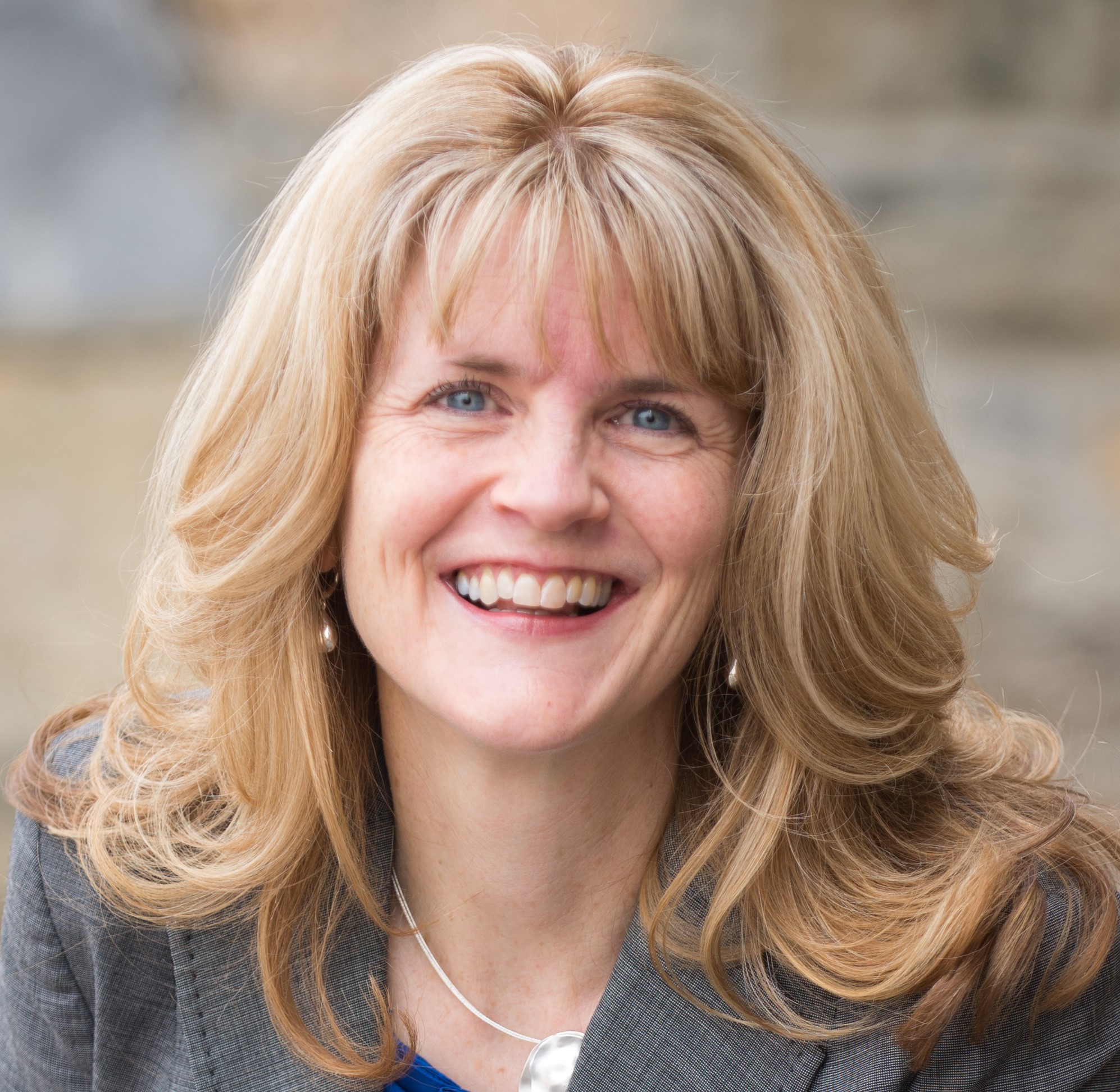 Sara Johnson, PhD, Senior Research Fellow
Dr. Sara Johnson is a Senior Research Fellow at HERO where she provides research thought leadership and identifies funding opportunities for new studies through grants and industry partnerships. In addition, she is also Co-President & CEO of Pro-Change Behavior Systems, Inc., a behavior change consulting firm and solution provider that empowers people to experience life-changing breakthroughs in health and well-being. She is also the Chair of the Art and Science of Health Promotion Conference, and Co-Editor of Knowing Well, Being Well. In 2019, Dr. Johnson received the Health Enhancement Research Organization's Mark Dundon Research Award and was named one of the 50 on Fire by Rhode Island Inno. She was named the Health Care Services Woman to Watch by Providence Business News in 2018, and in 2015, she was selected as a Top 10 Health Promotion Professional by the Wellness Council of America.
In her 23 years at Pro-Change, she has been responsible for generating and leading the implementation of innovative research and development opportunities as well as creating and expanding strategic business alliances. She has been the principal investigator on over $6 million in National Institutes of Health grants to examine the effectiveness of evidence-based health and well-being interventions and has more than 40 publications.
Save
Save
Mary Imboden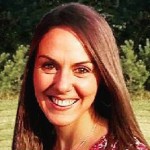 Mary Imboden, PhD, Director of Research
Dr. Mary Imboden is the director of research for HERO, where she oversees the execution of the HERO research agenda. This includes providing oversight of the HERO Research Committee and consultation to HERO study committees. She also oversees the ongoing development and research of the HERO Health and Well-Being Best Practices Scorecard in Collaboration with Mercer © (HERO Scorecard), along with the growth and management of the HERO Preferred Provider Network.
Mary joined HERO in 2018 after receiving her PhD in human bioenergetics from Ball State University with a primary focus in clinical exercise physiology. She has been fortunate to author and co-author several peer-reviewed publications in this area, as well as present her research findings at the national level including the AHA, ACSM, and AACVPR conferences. She is an assistant professor of exercise science at George Fox University. Prior to joining HERO, she served as a clinical research coordinator at Wake Forest Baptist Health and worked with the CEO Pledge for Physical Activity sponsored by the National Coalition for Promoting Physical Activity.
She is an advocate for exercise as medicine, and to stay healthy and fit Mary runs and has most recently ventured into trail running since her move to Portland, Oregon.
Pat Rohner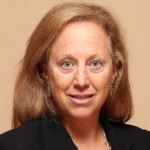 Pat Rohner, Director of Development
Pat Rohner has been a member of the HERO team for more than 23 years. She is currently the Director of Development. Pat has had varied responsibilities over her tenure with HERO, such as managing the HERO Forum and the HERO Scorecard. She also helped create and manage the Scorecard Preferred Provider Network. Prior to joining HERO, Pat spent a decade as the Director of AVR Design, serving multiple industry clients including HERO as a web designer and special projects. She worked with the American Journal of Health Promotion as the Director of Marketing. Pat has her MBA from the University of Phoenix and a BS from Boston University. She is an avid swimmer who still competes in Masters swimming and open water racing. Pat likes to keep a bicycle "peddler" at her desk to ensure she gets some activity in even when tied to her computer.
Emily Wolfe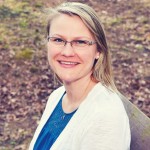 Emily Wolfe, MSW, LCSW, Director of Learning Experience

Emily Wolfe is HERO's Director of Learning Experience, providing leadership and project management for HERO Committees and the various projects that the committees produce. In addition to committee project management, Emily supports HERO's Senior Fellow in planning HERO Think Tank meetings. She is a Licensed Clinical Social Worker and received her master's degree in social work from UNC-Chapel Hill with a concentration in adult mental health. She has experience working in hospital settings, including oncology and clinical care management, employee work-site wellness programming, transitional community housing, and private mental health practice. Emily has a strong interest in the intersection of workplace culture and employee mental health, and the unique health and well-being needs of lower-wage earners. On a personal note, she lives in North Carolina and enjoys spending time outdoors, listening to music and keeping fit, attending classes at her local YMCA. She has a husband and two young boys. Life is busy and always full of excitement!
Save
Ariane Mistral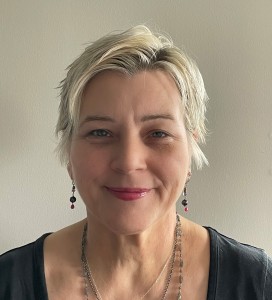 Ariane Mistral, Director of Education & Events

Ariane was the HERO Project Coordinator for the past four (4) years managing logistics for the educational programs, including the annual Forum, member Think Tank meetings, and monthly webinars. Ariane comes from a background of organizing programs supporting the entrepreneurial community in the Twin Cities through working with the Collaborative. She has a BA in French from the College of St. Benedict and is working on a screenwriting degree in her spare time. She has participated in several local contests and festivals, including the Speechless Film Festival at Bethany Luther College, Z-Fest, and the 48-hour Film Project. Ariane and her husband live in Minneapolis.
Save
Crystle Helderman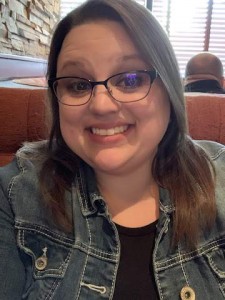 Crystle Helderman, MS, Director of Communication
Crystle Helderman is the Director of Communication of HERO, where she oversees the strategy and implementation of communication for all stakeholders. Crystle focuses on social media strategy, digital media content creation, internal communication for HERO members, and external communication campaigns for organizations outside of HERO. Crystle holds her Master of Science in Strategic Communication and Public Relations from Purdue University, as well as a Bachelor of Science in Communication and Journalism from the University of Indianapolis. She has more than 10 years of experience in social media management and analytics, strategy, content creation, and marketing, as well as more than 15 years of experience in professional writing and editing. She has worked in many industries, including transportation, healthcare, and higher education. Crystle's hobbies include writing non-fiction works, reading, and traveling. She hopes to one day publish young adult novels and children's stories of her own. She and her family love all things Disney and Marvel. She resides in Lebanon, Indiana with her husband, Nick, and their daughter, Harper. She is also an animal advocate and loves her two rescue tabby cats, Merlin and Luna.
Save