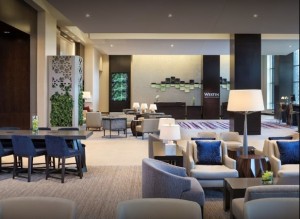 HERO Summer Think Tank: Developing Dashboards to Engage Leaders at All Levels (a free MEMBERS ONLY event)
June 19, 2018  |  Edina, MN
Leadership support is essential for sustainable, effective health and well-being initiatives and sharing program evaluation and performance data is one strategy for building leadership support. But how do you effectively translate program evaluation data into a meaningful story of value for stakeholders at all levels of the organization? This HERO members' gathering–including top thought leaders, industry innovators, and experienced managers from best practice companies–features an intimate, small group format to discuss emerging research and inform HERO's research agenda.
Register for Think Tank and  Reserve a Room at the Westin Edina Galleria where HERO has secured a group rate of $199 per night and is available until May 19, 2018.
Work, Health, and Well-Being: Frameworks, Evidence, and Applications
April 18-20, 2018  |  Boston, MA
Learn from the industry's leading experts on how to integrate siloed occupational health, health promotion, and health protection programs in order to enhance employee health, minimize work-related injuries and illnesses, and reduce employee health care-related costs. This is the program to attend if you want to improve employee health through integrated approaches to workplace health and safety. Learn more.
HEROForum18 From the C-Suite to the Shop Floor: Well-being for All
October 2-4, 2018  |  Sawgrass Marriott Golf Resort & Spa, Ponte Vedra Beach, FL
Look for exciting updates in April, including registration and hotel reservation details, and confirmed speakers.
UPCOMING WEBINARS
The HERO Learning Series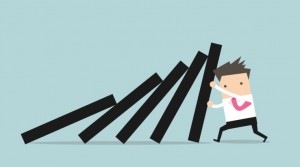 Resilience in the Workplace
April 11, 2018  | 12pm Central
With Guests: Chris Calitz, MPP, Director, and Adela Santana, MPH, MSED, CHES, Program Evaluation Analyst, for the Center for Workplace Health Research and Evaluation at the American Heart Association
Given the high prevalence of stress and mental health issues reported by US employees and the associated costs borne by employers, the CEO Roundtable commissioned the American Heart Association's (AHA) Center for Workplace Health Research and Evaluation to report on workplace initiatives to build workforce resilience. This webinar shares insights and implications of the published report including:
How resilience is defined and measured;
What elements comprise an evidence-based resilience training program;
How the current research can be practically applied to improve outcomes;
New research available to supplement the AHA report
HERO RECOMMENDS
Resources and Readings
Paul Terry
Autonomy and Companionate Love: Do we need a revolution in employee wellness offerings? Paul Terry writes, "We need to elevate the conversation about worksite health promotion by bringing disciplined reflection about love and autonomy alongside our learnings to date about health and performance."  Read on.
Culture of Health Case Study: Maui Jim
Engaged employees are at the heart of any successful business, and for employers, that increasingly means creating a healthy workplace culture that supports  multiple facets of employee well-being. But how is a "healthy culture" defined and what does it look like? HERO's Culture of Health Study Committee is working on a case study project focusing on employers that actively foster a healthy workplace culture, one that is intentionally designed with elements and indicators that support employee health and well-being. Our most recently published case study highlights the fantastic culture of Maui Jim and their emphasis on treating employees as family. The culture of wellness is built around two Hawaiian expressions: "'ohana" and "aloha." The expression,"ohana" means "family", that families are bound together. The aloha spirit is the backbone of Hawaiian family culture, which embraces respect, trust, integrity, and creativity. Want to hear more about Maui Jim's culture of health? Check out the full case study.
2017 Annual Report to Congress: Providing Science to Support Military Readiness and Resilience. Read the full report to see how the Community Preventive Services Task Force (CPSTF) recommendations presented in the Community Guide impact health and performance outcomes.
MEMBER PROFILE
Gregg Gascon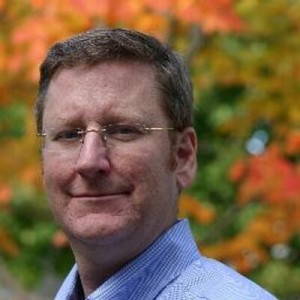 During 2018, each monthly Brief will include a member profile where we ask our guest to answer three questions we believe other members would be interested in learning more about. 
Our second member profile features Gregg Gascon, PhD, CHDA, Clinical Data Scientist, OhioHealth Group Clinically Integrated Network.
What is a key focus for your health and well-being initiatives in the coming months?
At the OhioHealth Group we're focused on implementing six bundled payments in 2018 retrospectively and in 2019 as a single bill visible to members. To support the efforts of the physicians, nurses and other health care professionals, we've analyzed several levers to improve the efficiency of medical procedures and optimize patient outcomes. By capturing procedural data by episode, we're working with our clinical guidance councils to share the results of care transformations with providers to facilitate performance and quality improvement. We're also bringing a condition-based bundle to our employee health plan this year that will emphasize non-surgical pathways for knee osteoarthritis treatments that feature some of the latest work in regenerative orthopedic medicine. Lastly, we're completing program evaluations of our asthma and diabetes management programs as well as our diabetes prevention program in an effort to improve the health of those populations. Read more.
Register today for the 2018 MEMBERS ONLY Summer Think Tank
June 19, 2018  |  Edina, MN
REGISTER NOW