Finding Connection
A new blog from Karen Moseley, President & CEO of HERO
"Love and belonging are irreducible needs for all people. In the absence of these experiences, there is always suffering." ~ Brene Brown
COVID finally caught up with me. After more than two years, I wasn't able to outrun it any longer and I can now personally attest to its nastiness. I've been one of the lucky ones…Read on for Karen's latest blog post.
Summer Think Tank 2022

A Free, Members-Only Virtual Event
Individual and Organizational Assets that Boost Belongingness: What Place for the Workplace in Supporting Social Connectedness, Spirituality/Faith, and Purpose?
June 6 & 7, 2022| Time to be determined
Virtual – Save the dates! Registration to open soon!

Encouraging our colleagues to "bring their whole selves" to work has been a welcome, albeit sometimes precarious, byproduct of the surge of interest in diversity, equity, and inclusion (DEI) programs at workplaces. George Floyd and other high visibility race crimes have fostered a greater commitment to DEI and led to many companies endorsing Black Lives Matter. Other forms of discrimination related to religion, ethnicity, gender, and sexual orientation are also germane to DEI initiatives, but advocacy by groups such as MLFA (Muslim Legal Fund of America), Asian Americans Advancing Justice (AAJC), Anti-Defamation League (ADL, fighting anti-Semitism), or GLAD (GLBTQ Legal Advocates and Defenders) have not been as prominent in discourse about the role employers can play in advancing safety, health equity, and social justice. This HERO Think Tank explores what role employers, organizational leaders, and grassroots organizers, such as worksite wellness champions, can play in broadening dialogue, affecting policies, and more deeply integrating principles of inclusion and acceptance in workplace health and well-being initiatives. In particular, we will examine the role of belongingness and how companies are facilitating social connectedness. We will facilitate discussions about the current state of workplace based mental well-being and ask how meaning and purpose and even whether interfaith dialogue at work could have a place in fostering resilience, psychological safety, and improved well-being at work. Read More Here.
Healthcare Summit

Join us on September 20th at 8:00 am in Amelia Island, Florida, where we will explore how healthcare organizations can use well-being strategies to attract, retain and grow top talent. Healthcare Summit registration details will be announced in April.
Healthcare Summit Town Hall Sessions
Town Hall Topic:

How

might we

assess and improve workplace well-being in a

systematic way?
Matthew Jerome, MS, MHA, Business Consultant, Michigan Medicine Wellness Office
April 26, 2022 | 12:00 p.m. CT
Virtual Town Hall
To tee up this year's Healthcare Summit meeting, HERO is hosting three 30-minute Healthcare Town Hall Sessions. Town Halls provide an opportunity for healthcare professionals to discuss specific challenges facing the industry today while also sharing innovative solutions. A host will open with comments framing a particular challenge and a solution they are attempting. Then participants will engage in an open discussion, sharing insights to foster cross-organization connections and learning. Attend one or all!
Other dates: June 21st & August 23rd. More details to come. 

How the Choices We Have Influence the Choices We Make: Diversity, Inclusion, and the Integration of Lifestyle Medicine and Population Health Promotion
September 21-23, 2022
Amelia Island, Florida
Save your seat and register for Forum22 today!
HERO will hold our first in-person gathering since early 2020, with industry leaders coming together in Amelia Island, Florida, September 21-23, 2022. We are thrilled to host this event at the beautiful Omni Amelia Island Resort. The resort has a private beach, 9 on-site restaurants, and multiple options for athleisure such as tennis courts, a championship golf course, kayaking, and more.
Thanks to our new Forum22 sponsors!
HERO HEALTH & WELL-BEING AWARDS
Call for Awards Nominations is now open. Deadline: April 29, 2022
The HERO Workplace Health and Well-Being (HWB) Awards honor dedication and commitment to the field, and acknowledge outstanding achievements in the practice of HWB in the areas of Leadership and Research. Honorees are asked to share their experiences in HWB with their peers at the HERO Forum during the awards presentation. The 2022 HERO Forum on How the Choices We Have Influence the Choices We Make: Diversity, Inclusion, and the Integration of Lifestyle Medicine and Population Health Promotion will take place September 19-23, 2022 in Amelia Island, Florida. HERO pays tribute to individuals in the field of HWB with our awards. The HERO HWB Awards honor leaders in five categories.
HERO SCORECARD
HERO Health and Well-being Best Practices Scorecard in Collaboration with Mercer©
International Scorecard News
International Scorecard Version 2.0
This past summer, HERO and Mercer identified the need to update the HERO Health and Well-being Best Practices Scorecard in Collaboration with Mercer© International Version (International Scorecard) to reflect the changes made to the US HERO Scorecard in V5.0. We are excited to announce that the International Scorecard Version 2.0 has officially launched! We will begin benchmarking by Country when we have >20 respondents for a specific Country.
Contact Mary.Imboden@hero-health.org for questions regarding the HERO Scorecard.
HERO RESEARCH
Small & Mid-Size Business Survey Results
In February 2022, HERO launched a Small and Mid-size Business (SMB) survey to capture the voice of the employer to help us better understand the health and well-being needs of small and mid-size organizations. The survey closed on March 4th with 61 respondents. HERO is now analyzing the results to help guide decision making on the future direction of SMB initiatives. To learn more, contact Mary Imboden at mary.imboden@hero-health.org.
2021 HERO Annual Report
The HERO team has compiled the 2021 Annual Report for member and public review. With writings from the HERO team, and immediate past chair, Anita Shaughnessy, the Annual Report covers HERO's look back on 2021 –and the many contributions of HERO members– plus, a look forward at 2022.
Read it here.
HERO WEBINARS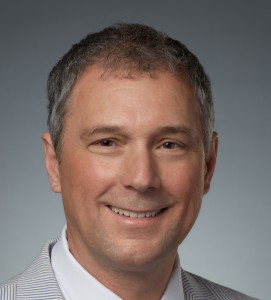 Members-Only Webinar with Mark Attridge, PhD.
EAP Industry Update: What Employers Need to Know
April 27, 2022 12:00 pm CT
This presentation features research-based trends in the employee assistance program (EAP) industry in the United States. Recent data on market size, outcomes of counseling, and the boom in new technology-based mental health support provider companies are examined. Recommendations are given for how employers can better understand and evaluate the wide range of EAP and other workplace mental health support service offerings now available as employee benefits. Open discussion and Q&A is encouraged. Background source documents included for further reading.
To register, email Ariane Mistral: ariane.mistral@hero-health.org
Mark Attridge, PhD, is President of Attridge Consulting, Inc., an applied research and business advisory firm. He has 25 years of experience in workplace mental health and employee assistance program (EAP) services. As an independent scholar, Mark has worked on projects with many of the leading EAP providers. He is an expert on measuring outcomes, ROI, and best practices in integrating employee assistance, work/life, and wellness programs. Previously, Mark was a National Director at Watson Wyatt Worldwide, where he led the research and consulting team supporting employer members of the National Data Cooperative. Mark is the author of over 40 peer-reviewed scientific papers and book chapters and over 200 trade articles, conference presentations, and industry trainings. He earned a doctorate degree in psychology (social) from the University of Minnesota and a master's degree in communication from the University of Wisconsin Milwaukee.
Watch your email for dates and more information.
HERO webinars are open and free for the public. HERO members can access the webinar archives to view past webinars.
To register, email Ariane Mistral: Ariane.mistral@hero-health.org