With more than 159 million workers across the United States spending more than one-third of their day at the workplace, employers are in a position to play a significant role in improving the health and well-being of their employees. The Centers for Disease Control and Prevention (CDC) recently launched a new workplace wellness tool, the Workplace Health Resource Center (WHRC) (www.cdc.gov/WHRC) that provides free resources, backed by science, to help employers start or expand their workplace health promotion programs.
While many employers understand the importance of workplace health and safety programs, some may not know where to start or lack the resources to develop an effective workplace health promotion program. The WHRC was designed to provide employers with the resources they need to improve employees' physical, emotional, and financial health—all in one place. The interactive website features robust search functions and offers unique features including evidence-based resources, webinars, and videos, case studies, and workplace health strategies.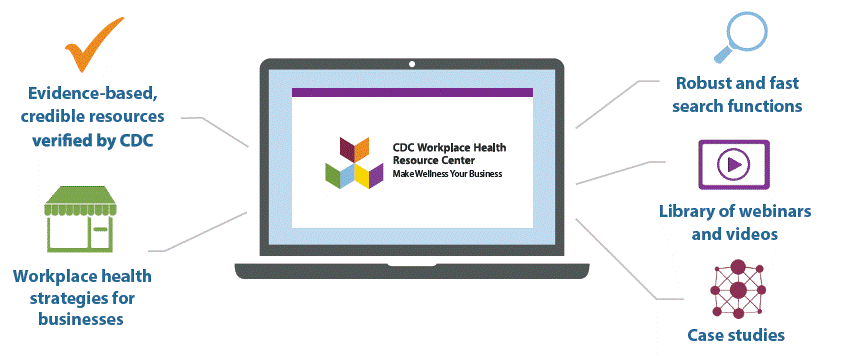 Example of resources on the website include:
Presentation materials to help gain management support for developing a workplace health promotion program.
Relevant real-world case studies on what other employers are doing to implement health and wellness programs such as physical activity, stress management, obesity, and smoking cessation strategies.
Examples of employee engagement strategies to increase workforce productivity and reduce absenteeism.
Resources are vetted by the CDC and a steering committee of workplace health promotion experts. Many members from HERO leadership serve as experts to provide ongoing strategic input on the design and development of the WHRC. New resources are added regularly and visitors have the ability to rate a resource that was helpful to them using a 5-star rating system.
Subscribe to email alerts to receive updates about the WHRC, new resources added to the website, upcoming events, and conferences, or follow the CDC on Facebook, LinkedIn, and Twitter (@CDCgov). If your organization would like to partner with the CDC for an upcoming workplace wellness event, please email workplacehealth@cdc.gov.
References:
Centers for Disease Control and Prevention. (2017, February). Workplace Health.
https://www.cdc.gov/chronicdisease/resources/publications/aag/workplace-health.htm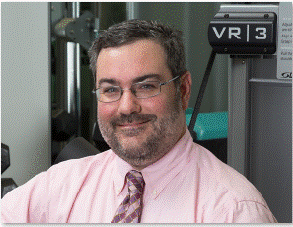 Author
Jason Lang, MPH, MS
Jason is Team Lead for Workplace Health Programs where he has managed projects and provided leadership for the CDC National Center for Chronic Disease Prevention's (NCCDPHP) Workplace Health Initiative since 2007. His responsibilities include involvement in CDC strategic planning around worksite health promotion, acting as a coordinator among National Center for Chronic Disease Prevention and Health Promotion (NCCDPHP) Divisions and liaison among CDC Centers around workplace health.