Social Connections and The New Workplace: Leveraging Technology to Build Meaningful Social Connections & Community
A free members-only event
September 10, 2020
A Virtual Members Only Event
1:00 – 4:00 PM Central Time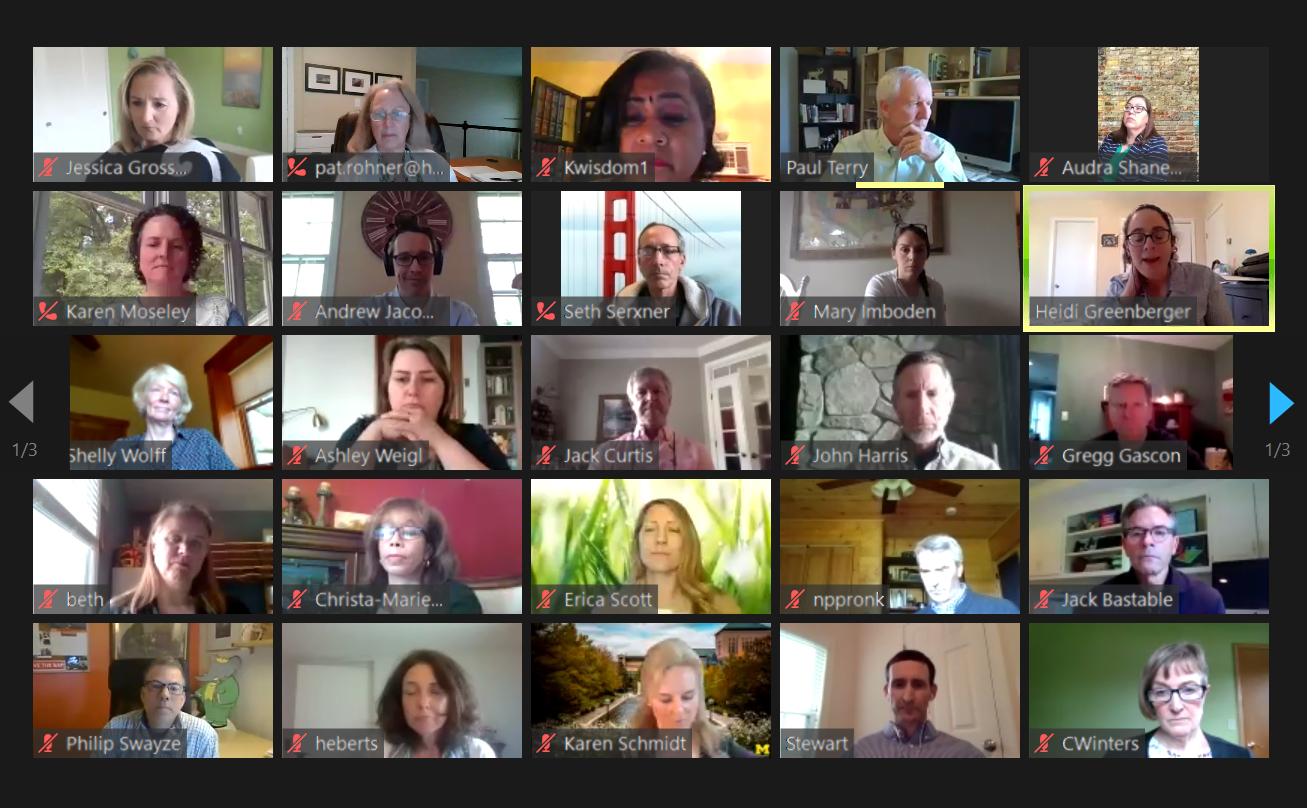 ---
There has been an increasing trend towards remote work over the past five years and the COVID-19 pandemic accelerated the shift for many organizations. Based on historical trends, researchers at Global Workplace Analytics estimates that 25-30% of the workforce will be working remotely multiple days a week by the end of 2021. While many employees say they want to work from home at least some of the time, employers need to consider the human capital and business implications related to social isolation and loneliness. A PwC survey of workers reports a doubling of the workers who said that feeling isolated or lonely was impacting their well-being compared to responses pre-COVID. It's likely many organizations will continue to support remote work arrangements for the foreseeable future, and we may also see increases in anxiety, depression, loneliness, and substance abuse according to a recent commentary in JAMA Internal Medicine.
Our Fall 2019 Think Tank addressed the topic of social connection and loneliness, acknowledging the important role of social connection and work relationships for employee well-being. The Center for Positive Organizations has been studying the business importance of high-quality social connections, linking them with greater levels of psychological safety and trust, accelerated learning from failure, and improved organizational processes. Many organizations leveraged technology to increase worker connectivity when non-essential workers were suddenly moved to work-from-home arrangements, but found it contributed to work-from-home burnout.
Previous Think Tanks have also introduced the need to incorporate strategies that welcome and engage hard-to-reach workers by collaborating with professionals that focus on diversity, equity, and inclusion. Never before have we been so aware of the critical need to ensure our initiatives promote health and well-being for all, and we must consider how the use of technology can support or hinder our efforts to promote social connection and inclusion within the context of health and well-being initiatives.
With remote work arrangements likely to continue for a significant proportion of workers into the future, how do we strike the right balance?
Our focus for Fall Think Tank is on leveraging technology to support meaningful, high quality social connections and to maintain or build team cohesion and community.
In true Think Tank form, we'll aim to balance the mix of expert content and interactive discussion to address questions such as:
What enhancements are needed in our communication skills to ensure we are building empathy, compassion, and psychological safety into virtual team interactions?
How do we get smarter and more innovative about using the right mix of technology to support high quality social connections?
How can technology support more genuine relationship building and work communities that are both supportive and inclusive?
How do employers address hybrid models where significant numbers of employees are working remotely while a significant number are required to report to a physical work space?
How do we proactively stay attuned to the "voice of the employee" and ensure all voices are heard equally?
How do we help employees to connect on a deeper level in more informal ways that are not disruptive to their productivity?
Who is left out when we move to virtual platforms to connect at work and what can we do to more effectively engage hard-to-reach workers?
Detailed agenda and confirmed speakers coming soon!
---