Air date: April 30, 2019
Guest Panelists: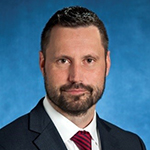 Chris Calitz, MPP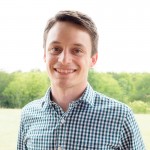 Drew Mills, MPH
Given the high prevalence of chronic stress, burnout and mental health disorders reported by US employees and the associated costs borne by employers, the American Heart Association's CEO Roundtable commissioned the Center for Workplace Health to report on effective strategies to address mental health disorders in the workplace. This webinar shares insights and implications of the published report including:
The business case for investing in the mental health of employees;
What current research tells us about the effectiveness of mental health interventions in the workplace;
Employee perceptions of these programs, and their interests in mental health related topics; and
Implications for research and practice.
Chris Calitz is Director of the Center for Workplace Health. Chris has expertise in policy analysis, workplace health research and evaluation, program development, implementation science, and cardiovascular disease prevention. Before joining AHA, Chris was a health policy analyst for the Vitality Group and he co-founded the MEND Program, one of the largest community-based childhood obesity programs in the US, UK, Canada, and Australia. Chris has published original research, commentaries, and statement articles on disease prevention and workplace health promotion in Circulation, Health Affairs, American Journal of Preventive Medicine, and the Journal of the American Medical Association.
Drew Mills is a Health Programs Analyst in the AHA's Center for Workplace Health. Drew is a recent graduate of the University of Texas Health Science Center- Houston, where his graduate work focused on health promotion and behavioral science. Before joining AHA in his current role, Drew completed multiple internships at the AHA. In addition to working with the Center for Workplace Health's white paper on mental health, he worked with the Center for Health Metrics and Evaluation and the NFL PLAY 60 and Back to Sports programs.
This webinar is available to members only.