The HERO Learning Series provides industry professionals with educational opportunities to enhance their performance in the workplace.
A CDC Foundation Supported Learning Collaborative: Employers Pursuing a Workforce Culture of Health and Well-Being Together
July 12, 2022 12:00 pm Central | Register
Guest Panelists: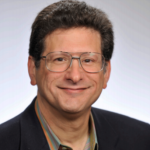 Ray Fabius, MD, HealthNEXT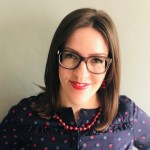 Michele Bildner, MPH, MCHES®, CDC Foundation

Neil Goldfarb, Greater Philadelphia Business Coalition on Health
A HEROForum22 Preview!
This webinar will describe a unique partnership between the CDC Foundation, the Greater Philadelphia Coalition on Health (GPBCH) and their members, and HealthNEXT, a health and well-being management company. Leveraging funding and support from the CDC Foundation, the GPBCH has organized several employer members to participate in a learning collaborative driven by the digital HealthNEXT platform and their physician executive "NEXTperts." The Hallmark of this endeavor is for a collection of employers in the same community to learn from each other as they all pursue a benchmark workforce culture of health and well-being.
The audience will first hear from leaders of the CDC Foundation, the GPBCH, and HealthNEXT as they delineate their roles of this mutually shared project. They will highlight the goals of the project, the demographics of the participating enterprises, the proposed timeline and methodology. Perhaps, most importantly, the audience will also hear the early impressions of employers in the collaboration.
Speakers:
Throughout his career, Ray Fabius, MD, has garnered medical and business leadership experience in healthcare management areas including informatics, strategy, operations, network development and oversight, patient management, quality management, disease management, national accounts, occupational medicine, emergency preparedness, worker productivity, wellness and health promotion, travel medicine, web-based health content delivery, data warehousing, and analytics. He has served as a physician executive in academics, private practice, managed care, the health insurance industry, e-health, corporate and workplace health, the pharmaceutical industry, and health informatics and analytics. He served as Global Medical Leader for General Electric, Chief Medical Officer (CMO) for Thomson Reuters, Population Health Strategist for Walgreens, and CMO for Truven Health Analytics. He was also the CMO and president of I-trax, Inc. He is the author of many articles, chapters, and books. In 2021, Ray received the Bill Whitmer Award for lifetime leadership in the health and well-being space.
Michele Bildner, MPH, MCHES®, is a Project Manager for Non-Infectious Disease Programs at the CDC Foundation where she is responsible for public-private partnerships for chronic disease health promotion. She has worked in public health and health education for a dozen years, researching and evaluating childhood obesity policies, systems, and environments; assessing, planning, and implementing community health initiatives; and achieving health department accreditation and organizational strategic management. Michele began her DrPH in Leadership at the University of Illinois Chicago School of Public Health with the 2019 cohort and has a deep interest in identifying, diagnosing, and addressing adaptive public health and organizational challenges. She has organizational leadership experience ranging from the governmental sector, private industry, higher education, community health, and research and evaluation consulting. Her practice is rooted in collaborative approaches for convening key partners to lead change that achieves racially equitable and improved population health outcomes.
Neil Goldfarb is President and CEO of the Greater Philadelphia Business Coalition on Health, an employer-led non-profit organization established in 2012 with the mission of developing best practices for maintaining a healthy workforce and ensuring that when healthcare is needed it is high-quality, accessible, affordable, and safe. He brings over 30 years of healthcare research and management experience to his Coalition leadership position. Neil has authored over 60 articles in the peer-reviewed literature, focused on his interests in health and disease management, quality measurement and improvement, care for the under-served, and health economics and outcomes research. He has served as adjunct faculty for the Jefferson College of Pharmacy and University of the Sciences. Neil is a member of the Board of Governors of the National Alliance of Healthcare Purchaser Coalitions and founding co-Director of the National Alliance College for Value-based Purchasing of Health Benefits.
Marsha Greene-Jones, MA, is Deputy Director, Human Resources with the City of Philadelphia. In her role, she is responsible for leading the benefits strategy, design, and administration for both active and retiree health and welfare benefit programs. She currently serves as an Alternate Trustee on the Board of Pensions for the City of Philadelphia (Retirement Fund) and is a Trustee on the Health and Welfare Boards for the Police and Fire Unions as well as District Council 47 and District Council 33. Marsha also serves as the Board Chair for the Greater Philadelphia Business Coalition on Health and is a member of the Client Advisory Board for Active Health Management. She holds a Bachelor of Arts degree from Bennett College and a Master of Arts degree from Ohio University.
Lynne Pierce, Chief of Real Estate and Office Operations, Ballard Spahr LLP
Workplace Psychosocial Stressors, Mental Health, and Well-Being at Work: The Role of Supportive Supervision
July 27, 2022 12:00 pm Central
This webinar is available to members only. Log in to register.
Guest Panelists: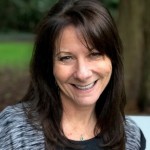 Leslie Hammer, PhD, Oregon Institute of Occupational Health Sciences at OHSU; Oregon Healthy Workforce Center; Portland State University
Research evidence indicates that psychosocial stressors such as low supervisor support and high work-life stress are negative occupational exposures related to poor psychological and physical health, negative work outcomes, and adverse effects on families. These associations suggest that Occupational Health Psychology and Total Worker Health® interventions such as leadership support trainings may be helpful in mitigating effects of workplace psychosocial stressors on health and well-being. This presentation will review workplace psychosocial stressors and leadership training approaches to reduce stress and improve psychological and physical health, highlighting several examples from randomized controlled trials conducted by our research team that crosses over between Oregon Heath & Science University and Portland State University.
To register, email Ariane Mistral.
Leslie Hammer, PhD, is the Associate Director for Applied Research in the Oregon Institute of Occupational Health Sciences at Oregon Health & Science University and Co-Director of the Oregon Healthy Workforce Center, Total Worker Health® center funded by the National Institute of Occupational Safety and Health. She is also a Professor Emeritus at Portland State University. Leslie is a leading expert on work and family, occupational stress, and workplace mental health and specializes in the mental and physical health effects of supportive supervision at work, occupational stress, and work-family conflict. She has extensive experience in designing, implementing, and evaluating worksite interventions and supervisor training.