The HERO Learning Series provides industry professionals with educational opportunities to enhance their performance in the workplace.
THRiVE-ing Employees: Raising Awareness of Mental Health
November 12, 2020 12:00 pm Central | Register
Guest Panelists: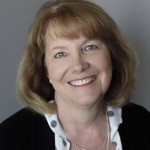 Sandra Kuhn, MSW, LCSW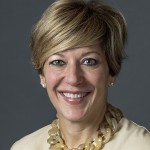 Sandi Stein
In today's increasingly challenging world, Brown Brothers Harriman (BBH) has supported total employee well-being by ensuring a culture of health. Even before the pandemic made its appearance, expanding the culture of health to a culture of caring was part of our future state. Through a combination of factors including our executive and local mental health champions, our focus on behavioral health and inclusivity, partnering with key strategic vendors, focusing on program integration and alignment, offering manager trainings and our employee feedback loop, we have been able to build a strong culture that is helping us bring the topic of mental health into the conversation and provide supports that resonate with our employees.
In order to accomplish these goals, we have focused on four key pillars: prevention and early intervention, access to care, quality of care and integration. Please join us for coffee chat as we discuss our journey to build our THRIVE-ing culture.
Sandra Kuhn, MSW, LCSW
Sandra Kuhn is a senior Total Health Management consultant at Mercer. She brings a long history of specialty consulting in the field of behavioral health, and assists many employers by leveraging both clinical and theoretical expertise as a licensed clinical social worker (LCSW). Throughout her career in the consulting field, Sandra has provided clients with expertise on behavioral health programs, pharmacy benefit management, plan audit and clinical assessments. Sandra graduated from New York University with a Bachelor of Arts degree in math and economics. She has a Master of Social Work degree from Grand Valley State University and also earned a certificate of Applied Project Management from Villanova University.  She is certified to deliver training on the adult curriculum for Mental Health First Aid (National Council for Behavioral Health) and leads efforts to deliver Mercer's curriculum for Manager Mental Health Training.
Sandi Stein
Sandi Stein is the global head of benefits at Brown Brothers Harriman & Co (BBH). She is responsible for furthering the global benefits agenda at BBH which includes the global benefits platform as well as the Firm's global mobility program with a commitment to delivering programs that are market competitive, cost-effective, business aligned and employee relevant. She leads an award-winning well-being program and is the global chair of BBH's Pride Network. Sandi earned a BA in psychology from SUNY Albany and completed coursework as a Certified Financial Planner from New York University. She is Vice Chair of the Northeast Business Group on Health. Sandi served as a member of "Executives on Campus", a mentoring program at Baruch College. She is also past Treasurer for the Boys Towns of Italy, a non-profit organization providing opportunities for migrant boys from war torn countries. Sandi is married and lives in New York City.
New Insights on the Role of Incentives in Workplace Well-being
December 9, 2020 1:00 pm Central | Register
Guest Panelists: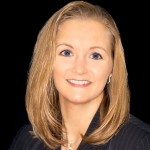 Jessica Grossmeier, PhD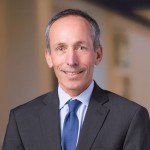 Seth Serxner, PhD, MPH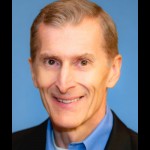 David Anderson, PhD
Financial incentives continue to be a core component of workplace well-being initiatives, with 78% of larger employers offering them in some form. While past research has shown that incentives are effective in driving participation in some components of wellness programming, a new HERO study assesses the impact of incentive design on both participation and workplace health outcomes at the organization-wide level.
This webinar will provide a brief overview of study findings, but our focus will be an interactive discussion among wellness industry experts about the implications of these findings. Save the date and join us in real time to contribute your thoughts and questions. Questions we anticipate addressing include:
How do HERO study findings augment what we know from previous research on incentives?
What are the practical applications and implications of this research?
Are there other factors employers should consider outside of incentives to support population health improvement?
What are the emerging trends in incentive design, and are there opportunities to move away from financial rewards?
PANELISTS:
Jessica Grossmeier, PhD
Jessica Grossmeier, PhD, is vice president of research at the Health Enhancement Research Organization (HERO) where she oversees the direction and execution of the HERO research agenda. This includes providing research expertise and consultation to HERO study committees, serving as HERO's research liaison to external contractors and study collaborators and serving as principal investigator for HERO-sponsored research studies. As a workplace health promotion thought leader with 25 years of experience advancing individual and population health, she has contributed to more than 50 published papers and regularly presents at national industry conferences.
Seth Serxner, PhD, MPH
Seth Serxner, PhD, MPH, is chief health officer and senior vice president of population health for Optum. He has more than 25 years of experience in health and productivity management and has published more than 45 articles and chapters. He is on the Board of Directors of HERO as well as the lead for the organization's research strategy. He is a board member of the Business Group on Health Institute of Innovation and Workforce Wellbeing, executive committee member and vice president of the C. Everett Koop Health Project and research committee member with Integrated Benefits Institute. He is a reviewer for academic journals such as the American Journal of Health Promotion, Journal of Occupational and Environmental Medicine and Health Affairs. Seth earned a Master of Public Health from the University of California, Los Angeles and a doctorate from the University of California, Irvine.
David Anderson, PhD
David Anderson, PhD, is president of VisioNEXT, LLC. He provides advisory and consulting services to assist clients in improving population well-being and organizational performance. His activities encompass organizational culture, workforce engagement and personal well-being. Previously, David co-founded StayWell in 1989 and served as its chief health officer through 2016, overseeing the design and validation of the company's behavior change models and health and well-being product line. A founding member of the Health Enhancement Research Organization (HERO), David served on the HERO Board and chaired its Research Committee from HERO's inception in 1996 through 2016. He also serves on the Board of The Health Project, which administers the C. Everett Koop National Health Awards. David has co-authored more than 30 peer-reviewed research articles, written scores of professional articles and book chapters and presented at over 100 national conferences on a wide range of health and well-being issues.
Moderator: Mary Imboden, PhD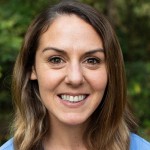 Mary is the membership manager and research associate for HERO. As the membership manager, she is the point of contact for all HERO members. Mary's research associate role engages her in HERO research committees and HERO-sponsored research projects. Mary received her PhD in human bioenergetics from Ball State University with a primary focus in clinical exercise physiology. She has been fortunate to author and co-author several peer-reviewed publications in this area, as well as present her research findings at the national level including the AHA, ACSM and AACVPR conferences. She is an advocate for exercise as medicine, and to stay healthy and fit Mary runs and has most recently ventured into trail running since her move to Portland, Oregon.