The HERO Learning Series provides industry professionals with educational opportunities to enhance their performance in the workplace.
It's Mental Health Month! Time for a Purpose-Driven Fresh Start?
May 5, 2021 12:00 pm Central | Register
Guest Panelists: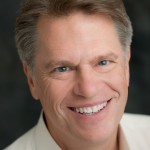 Vic Strecher, PhD, MPH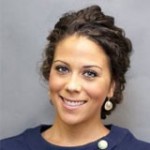 Kate Sommerfeld, MPA
It's May — Mental Health Month. Seems like we really need Mental Health Year! Let's take a long view of mental health, not just treating those who are anxious and depressed (which has tripled in the past year), but also creating conditions for resilience and well-being. Dr. Strecher will present a model and supporting evidence for a purpose- and social determinants-driven approach to emotional self-regulation, resilience, and mental health. It's time for a fresh start.
Vic will be joined by Kate Sommerfeld, President for Social Determinants of Health, from ProMedica, who will describe how their organization is supporting both their community and their employees in coping with the pandemic, and reflect on how purpose and social determinants are influencing their approach to employee experience, emotional well-being, and culture.
Vic Strecher, PhD, MPH, is a leader and visionary in the fields of purpose and well-being, creating new solutions that operate at the intersection of the science of behavior change and advanced technology. In 1998, Vic created Health Media pioneering Web-based "digital health coaching." Since January 2014, Vic has given keynote presentations about the role of purpose in life, energy and willpower to over 1,500 organizations, providing him the opportunity to not only respond to the growing interests of the market, but to also continue to help shape it. In late 2015, Kumanu (formerly JOOL Health) was launched as a major paradigm shift in how individuals engage in the pursuit of purpose, meaning and well-being while offering organizations a more insightful means to support positive culture and behavior change.
Kate Sommerfeld, MPA, is the president of the Social Determinants of Health (SDOH) Institute for ProMedica, a mission-driven, not-for-profit, health care system based in Toledo, Ohio. She is responsible for shaping and leading ProMedica's work in SDOH, including clinical integration, medical education and training and strategic community initiatives. Under Kate's leadership, the work of the SDOH Institute has grown in ways that have impacted thousands of lives in ProMedica's service area. In June 2020, it was announced that ProMedica was the recipient of the U.S. Housing and Urban Development (HUD) Secretary's Opportunity & Empowerment Award. Prior to joining ProMedica, Kate worked for various community-based and nonprofit organizations including in the United Way system leading both rural and urban change. Kate has Bachelor of Arts degrees in political science and child psychology from Purdue University and a Master of Public Administration degree from Bowling Green State University.
Strategic Health Program Planning in 2021: Tips on building successful, fluid, and flexible plans
June 30, 2021 12:00 pm Central | Register
Guest Panelists: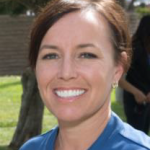 Callie Lovato, PhD, MPH
This session will help you identify wellness program goals and align them to your company's 3–5-year plans, point out strategic collaborations to think about, and guide you in the planning & implementation it takes (even during uncertain times!) to succeed at delivering best in class health programs your employees want and need.
Callie Lovato, PhD, MPH is the coordinator of Sandia Labs' Preventive Health Program as well as the Sandia Employee Recreation Program. As a certified medical exercise specialist, she works with patients in Sandia Labs' Health Management Clinic, Preventive Health, and Physical Therapy departments. She is experienced in special populations training and corrective muscle work. Callie has worked in the fitness industry since 1998 leaving New Mexico Sports & Wellness as a Master Trainer and Fitness Manager in 2002 to come to Sandia. Callie holds a master's degree in health science from the University of Alabama.