Air date: January 11, 2017
Guest Panelists: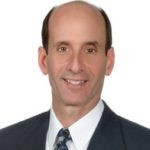 Bruce Sherman, MD, Conduent HR Services (formally Xerox)
Many employers are faced with the dilemma of understanding how their health and well-being programs are performing, and whether their programs are responsive to the needs of everyone, not just the readily engaged. Collecting the right data is critical for this effort to measure as well as maximize the value of employer investments in workforce health. This session describes the unique challenges related to lower income workers, many of whom may be the "disaffected" we heard so much about in the recent election. Dr. Sherman provides pragmatic considerations for employers to use available data sources in order to maximize the value of their greatest asset: their human capital. These approaches are based on an analysis of the relationship of employee wage data with healthcare consumerism engagement, revealing how the findings can provide important insights to help reach the hard to reach.
This webinar is available to members only.