Air date: December 6, 2018
Guest Panelists: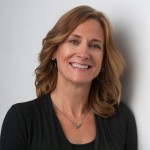 Michelle Soto, MS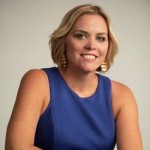 Lynn Clement
Employee awareness of health and well-being offerings and perceptions about their value are just a couple of factors that might influence the effectiveness of employer-sponsored health and well-being initiatives. This session will feature findings from a recently conducted survey of 589 employed adults regarding employer-sponsored wellness programs, including awareness, participation, and perceptions about physical, mental, and financial well-being programs. The presentation will be followed by an employer reactor panel, which will discuss the implications of the findings as well as insights from their organizations' efforts to understand their employee health and well-being experience.
Michelle Soto, MS, is senior vice president of research for KJT Group, where she provides overall leadership, direction and support for her team to ensure client satisfaction. She has been consulting in healthcare market research for almost 20 years, with business objectives spanning the product life cycle, including new project development, positioning and messaging, satisfaction and loyalty, forecasting, segmentation, and customer experience. Michelle is a RIVA-trained focus group moderator and has conducted extensive international in-person and online qualitative research across a variety of issues and therapeutic areas. Previous employment at an academic hospital, as well as at a county health department, contribute to her overall understanding of the healthcare industry. Michelle has an MS in management from Rochester Institute of Technology and earned her BA magna cum laude from the University of Rochester.
Lynn Clement has been the President of Global Research at KJT Group, Inc. since its inception in 2007. Her extensive background in the healthcare market research industry coupled with her passion for healthcare delivery and life sciences has led her to manage a dynamic team of researchers in the design and management of thousands of qualitative and quantitative research projects in the US and abroad, providing clients with strategic insights and research guidance throughout the product life cycle. In addition, Lynn is a RIVA trained focus group moderator with significant experience conducting groups and IDIs among clinicians, payers, administrators, consumers and many other stakeholders in the healthcare industry.  Lynn earned her MPH with a concentration in Health Policy and Management from Columbia University and a bachelor's degree in Health and Society from the University of Rochester.
This webinar is available to members only.