Lemonade out of Coronavirus Lemons
Last month, you heard from HERO Committee Project Manager Emily Wolfe as she shared what she and other working mothers are feeling at the start of this school year as 56.4 million K-12 students return to school, many of whom are learning remotely. This month, as 19.7 million college students return to campus — online or in-person — you'll hear from HERO Communications Intern Emma Kroll. Emma has made lemonade out of coronavirus lemons, and HERO has benefited greatly from her fresh perspective and strong work ethic. I hope you'll get to meet her firsthand during one of the Think Tank or Forum sessions in September!
–Karen Moseley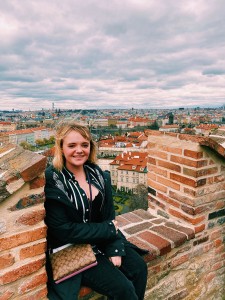 As a year, 2020 has been hard – for everyone. For me, it has been especially challenging, as it seemed all of the things I had been working and planning for, for so long, were falling apart. My junior year study-abroad abruptly ended, and with it, my chance to travel to London, as well as my research trip to Germany for my senior year honors project. The summer job I looked forward to for the entire year, coaching the summer swim league, was delayed, then cancelled. My parents just kept saying, "at least you have an internship."
Emma's full post can be found on the HERO blog. Read on for updates on HERO's fall events and new resources for employers on COVID-19 and what HERO members are up to.
---
UPCOMING EVENTS
September 2020
A 20/20 Vision for Collective Well-being: How Group Dynamics and Social Connectedness Shape Individual Choices…and What Viral and Racial Pandemics Teach Us about Being in it Together
Forum20 carries forward our learnings from Forum19 where we asked how employers can better achieve well-being through collaboration, and we examined tenets of "collective action" and how individuals influence the direction of groups. This year we examine how well we are employing principles of social psychology to advance well-being and how we are shaping group dynamics to bolster our aims to become the best places to work. Plus, we've asked our faculty to reflect on COVID-19 and global protests related to racism as historic teachable moments. Will the pandemic and discord about social injustice fundamentally alter our investments in disease prevention and employee and community health and social support?
HERO is a designated provider of continuing education contact hours (CECH) in health education by the National Commission for Health Education Credentialing, Inc. Provider ID# 101039
Fitness Challenge
Registration Opens Tomorrow!
HERO, with the support of WebMD, is bringing a fun fitness challenge in conjunction with the HEROForum20. This five-week challenge is a free event open to the public. You will be able to create your own five-person team, or join an existing team, then start recording your activity. It's more than just steps — use our fitness chart to convert dozens of activities to steps. Compete each week for prizes and overall bragging rights among your friends and colleagues.
Get your invitation to this free event!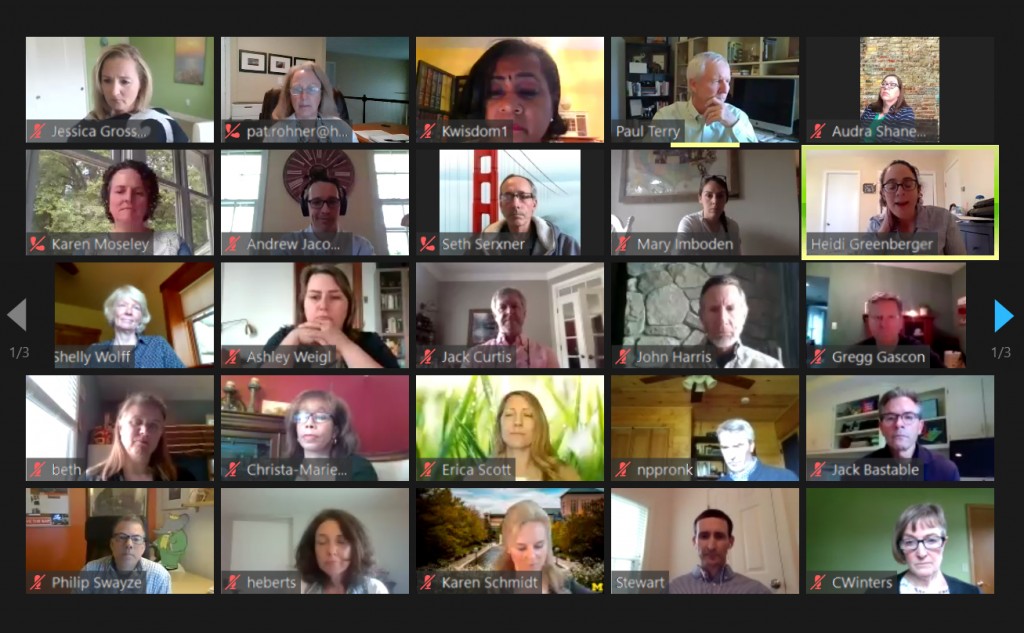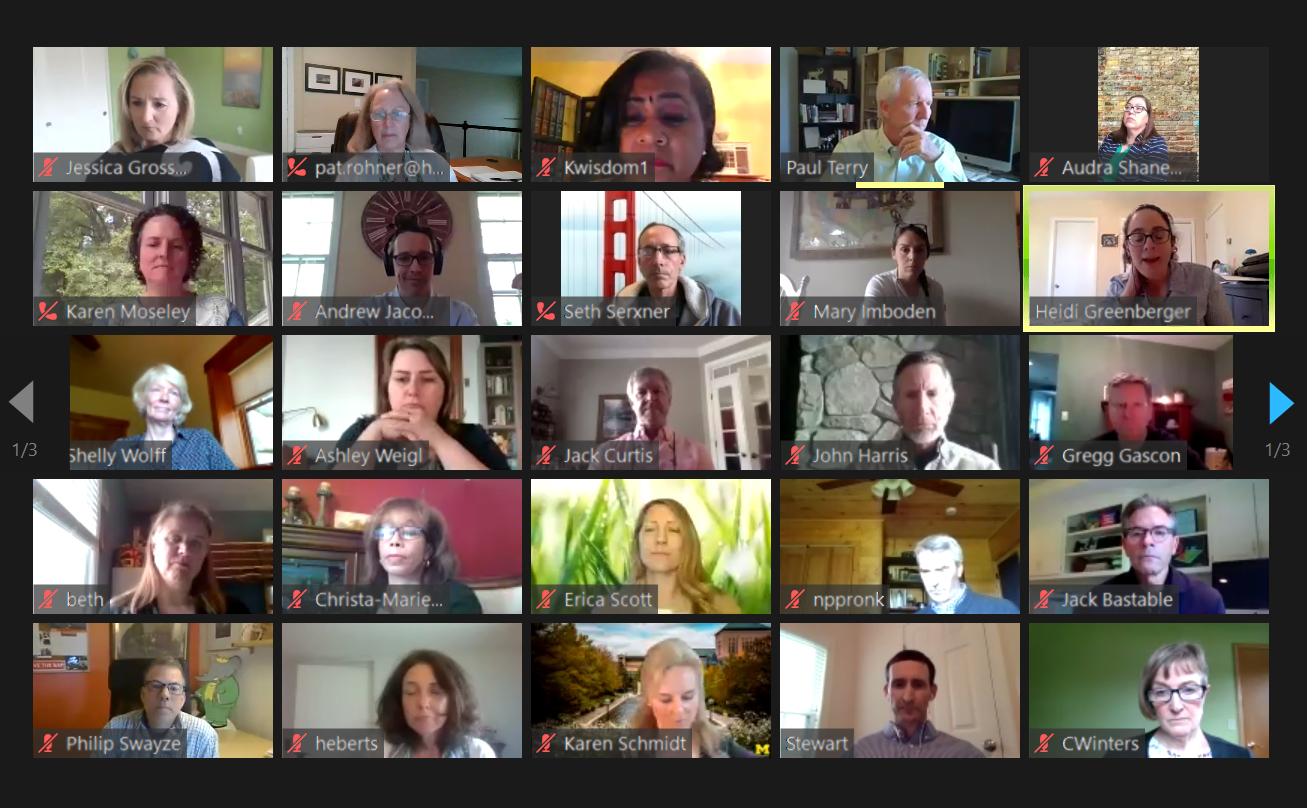 Social Connections and The New Workplace: Leveraging Technology to Build Meaningful Social Connections & Community
September 10, 2020 | 1:00 – 4:00 PM CT
A free, members-only, virtual event
Never before have we been so aware of the critical need to ensure our initiatives promote health and well-being for all, and we must consider how the use of technology can support or hinder our efforts to promote social connection and inclusion within the context of health and well-being initiatives. With remote work arrangements likely to continue for a significant proportion of workers into the future, how do we strike the right balance? Our focus for Fall Think Tank is on leveraging technology to support meaningful, high quality social connections and to maintain or build team cohesion and community.
Maximizing Organizational Support: Connecting the Dots between Organizational Development, Leadership Development, and Employee Well-being in Healthcare
Monday, October 12, 2020 | 11:00 – 3:30 CT
A free, virtual event
A recent HERO study reviewing factors that drive effectiveness in workplace health and well-being initiatives found that Organizational and Leadership Support is among 4 key areas of influence perceived to have the greatest impact on program efficacy. Perceived Organizational Support is also found to be closely tied to the business success measures of employee experience (engagement, satisfaction, retention, and increased performance), several of which are challenges within our healthcare climate. Recently, the COVID-19 pandemic and societal impacts of racism have further challenged healthcare institutions to maintain a positive employee experience amid public health, economic, and social instability. Join us for a highly interactive session designed to explore how leading healthcare organizations are currently addressing employee experience through the investment in the development and well-being of their people.
Find more information on our website.
Well-Being in All Policies: How Well-Being is Considered and Integrated into Policies and Practices in Universities and Academic Medical Centers
Monday, October 19th, 2020 | 11:00 – 3:00 CT
A free, virtual event
The University Summit will explore the integration of innovative practices and policies to institutionalize well-being into the university infrastructure. Specific examples on how these policies and practices can have a positive impact during and post the COVID-19 pandemic will be discussed and practical tools and applications shared.
Find more information on our website.
---
HERO RECOMMENDS
A Survey by HERO and Jeffrey Pfeffer – Stanford University Professor of Organizational Behavior and author of "Dying for a Paycheck"
This survey is intended for people in human resources/benefits administration who either are involved in decisions about health benefits and/or are knowledgeable about health benefits decisions at their organization. The survey should require less than 10 minutes to complete, and the data you provide will remain confidential. Take the survey here.
Employee Well-Being During COVID-19
Addressing employees' well-being during the COVID-19 pandemic has created new challenges for employers. Each industry will have different areas they will want to focus on. By sharing employer stories of how they are addressing their employees' well-being, The Henry Ford Health System hopes it stimulates ideas for your own employees. The article is available with HERO's resources for COVID-19.
---
CALLING ALL MEMBERS
HERO Member, Tiatros, Inc., is a semi-finalist in the Robert Wood Johnson Foundation Innovation Challenge

The Emergency Response Innovation Challenges asked innovators to develop a health technology tool to support the needs of individuals as well as health care systems affected by a large-scale health crisis, such as a pandemic or natural disaster.
Tiatros Inc. is the only mental health/behavioral health/mental wellbeing semi-finalist. Tiatros is the first mental health and social support platform that combines clinical expertise, peer communities and scalable technology to advance mental wellbeing and to sustain meaningful behavioral change.
To read more about the Robert Wood Johnson Foundation Innovation Challenges and Tiatros Inc., read the blog post here.