(A) HERO's Gratitude
Mary Imboden, Membership Manager & Research Associate: I am personally grateful for growth this year. While change can be scary, it also can be such a blessing. It helps you to grow and continue to find yourself along the way! I am also thankful for the growth of my relationships with my HERO family, including our members this past year.
Emily Wolfe, Committee Project Manager: I am deeply grateful for my two boys who exemplify living in the moment on a daily basis, for southern sunshine and blue skies, and the many friends in my life that are my chosen extended family. I am also grateful for the dedicated HERO volunteers who make my job much easier and for HERO members that I now also consider friends, not just colleagues. I am beyond grateful for my HERO team that models psychological safety in the workplace and the value of having a work-family.
Jessica Grossmeier, Vice President, Research: Personally, I am grateful for the friendships my husband and I have developed since moving to California five years ago and for the Minnesota friends that we'll be gathering with over the holidays. Professionally, I am grateful for the growing culture of caring, learning, and growth that we've developed as a HERO team in the past year. #teamworkmakesthedreamwork
Karen Moseley, President: I have so much to be thankful for that I could name one thing each day in November and still not exhaust the list (and I've tried). But to keep the November Briefs, brief, I'll try to roll it up into one. I'm grateful for family, including my HERO family, for their love and support every day that inspires me to strive to fulfill my purpose.
Ariane Mistral, Project Coordinator: I am grateful that love persists in good times and bad, I am grateful that kindness and generosity are there for you (even if sometimes you have to ask), I am grateful that most people see the glass as half full and I am grateful that I work with this incredible team at HERO.
We at HERO appreciate being able to work with all of you, our members and speakers, webinar guests, contributors, volunteers, board members, attendees and friends of HERO. Thank you for sharing your passion and knowledge!
UPCOMING EVENTS
Burnout and Banana Cream Pie: Employer leadership in curbing obesity, addressing burnout and saving the planet via the power of stories and sustained dialogue.
February 25–26, 2020
Sonesta, Ft. Lauderdale, Florida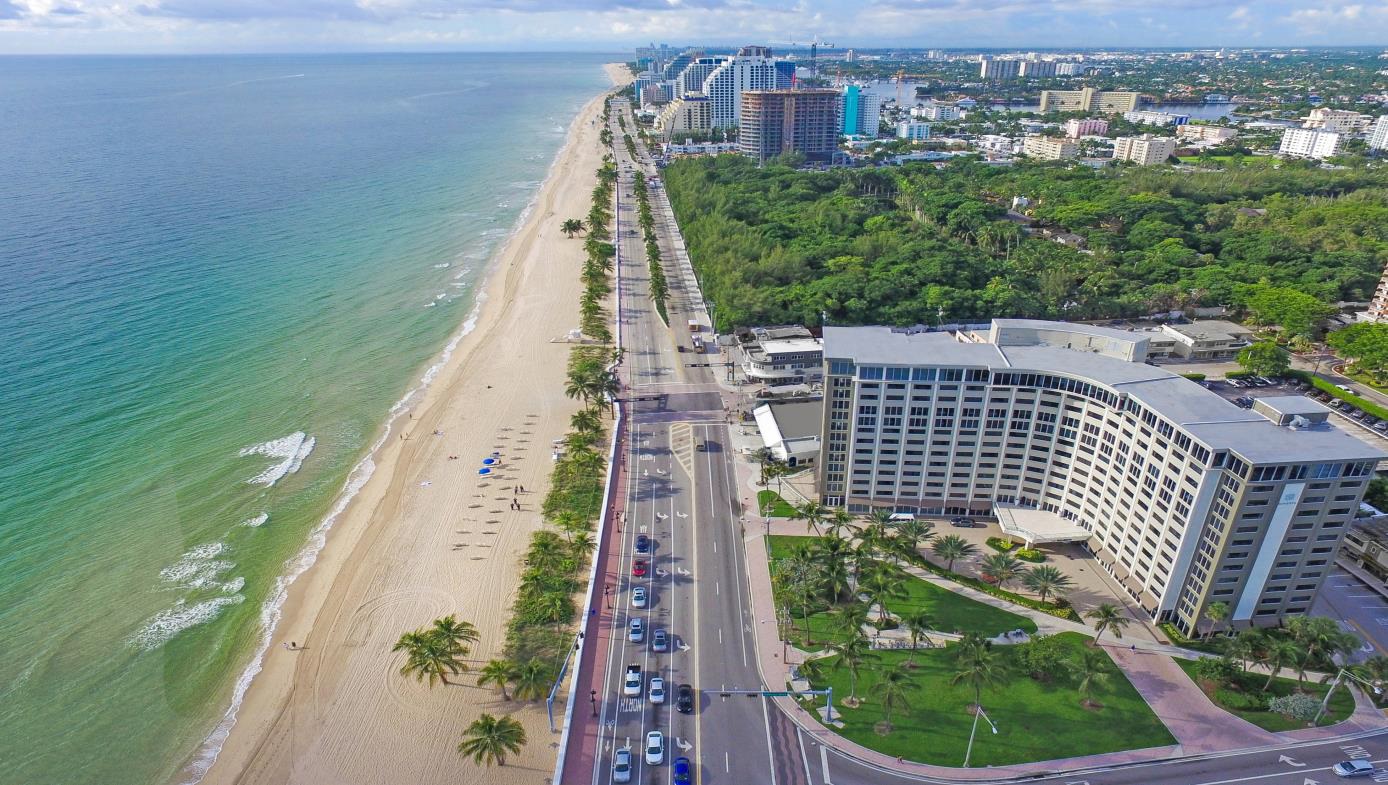 Food and Stress. These subjects are too large to presume a HERO Think Tank could yield fresh insights regarding workplace-based solutions to each. But what if we put eating and burnout side by side and ask how closely the two are related? What's more, what if we challenge ourselves to consider that comfort foods and work pressures each reside in the shadow of the other? Indeed, what if we posit that we can't solve for one without also shining a light on the other? Now, we think, we have the stuff of a good HERO Think Tank.
Check out the Think Tank website for more information.
---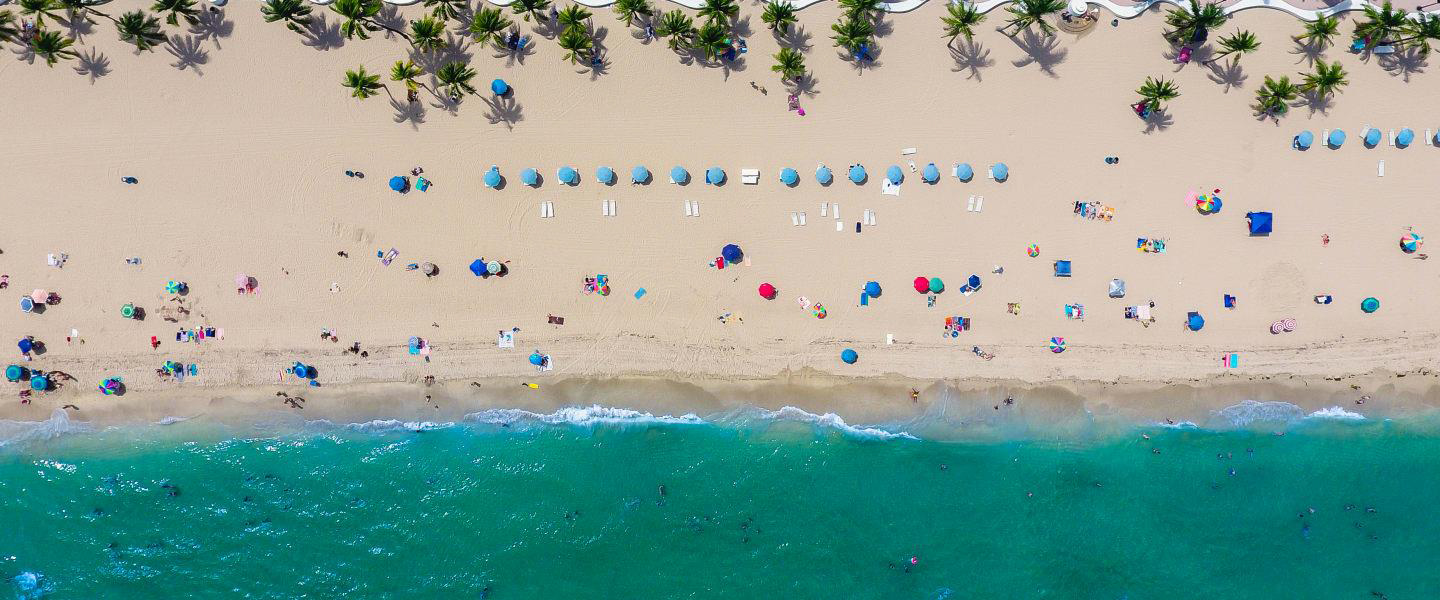 A 20/20 Vision for Precision Population Health
February 24, 2020
Sonesta, Ft. Lauderdale, Florida
Precision Population Health and Personalized Medicine, Kindred Spirits or Strange Bedfellows? A Think Tank for Chief Medical Officers and Chief Health Officers.
The promise of personalized medicine relates to innovations in data access and genomics that better provide for tailoring the right treatment to the right person at the right time. Could the same tech abetted opportunities for more precise and tailored interventions be occurring in population health, particularly for workplace-based health promotion? This CMO/CHO Summit examines trends in both personalized medicine and precision population health and challenges participants to consider whether trends in personalized medicine should be affecting their worksite health and well-being initiatives.
Attendance for the 2020 CMO/CHO Summit is limited to Chief Medical Officers, Chief Health Officers and Medical Directors. Number of attendees is also limited to encourage robust learning and discourse among fellow leaders as well as to generate solutions to advance our profession. Please visit the CMO/CHO Summit website to apply and for more information,
---
Join our countdown to HEROForum20…
Watch for our call for presenters in early December!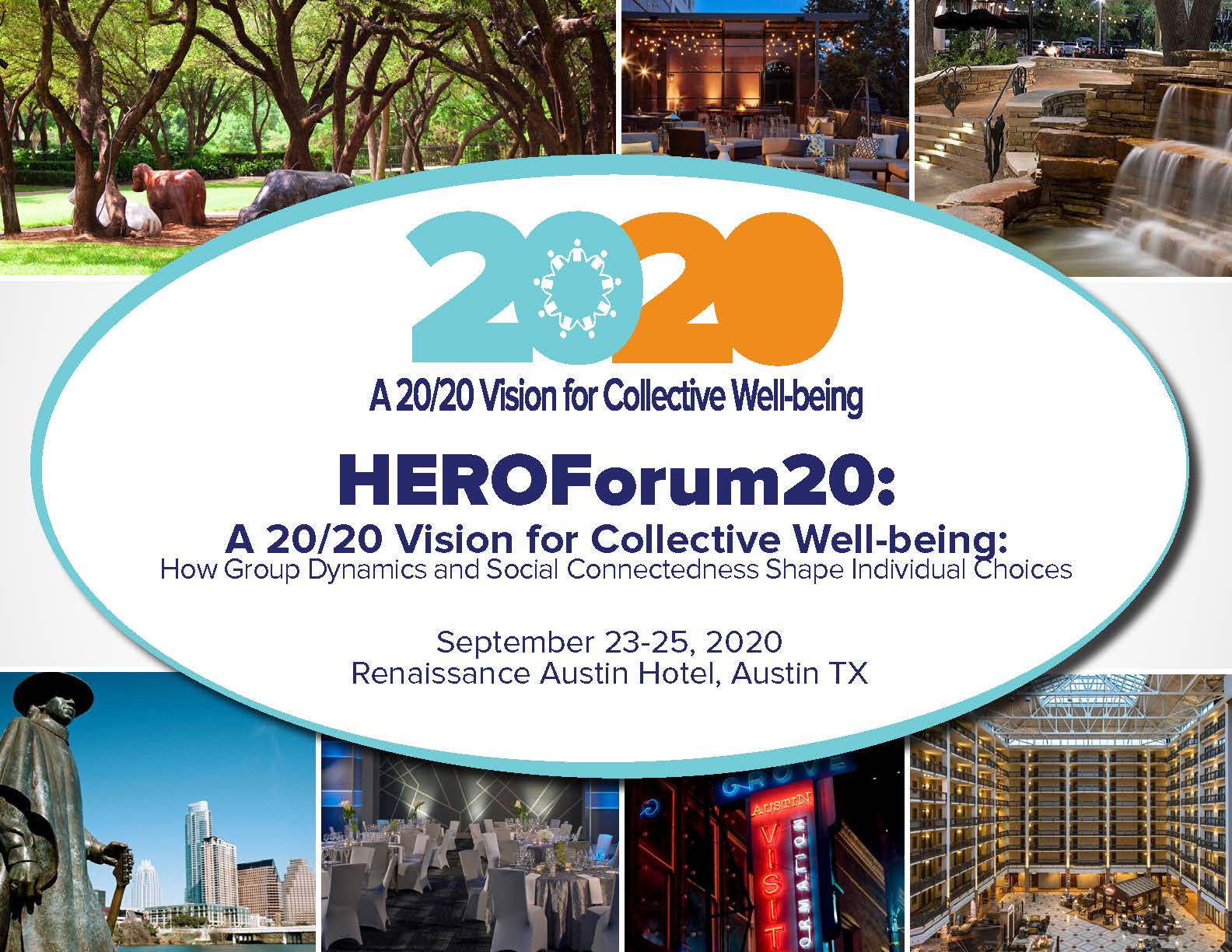 ---
HERO RESEARCH & SCORECARD
HERO Health & Well-Being Best Practices Scorecard in Collaboration with Mercer©
How are employers in Puerto Rico investing in workplace health and well- being?
Check out the new HERO Scorecard International Commentary to learn why and how employers in Puerto Rico are investing in the health of their workers.
Employers Increasingly Adopt Organizational and Cultural Support Practices in the Workplace
HERO summer research intern and clinical research scientist at AbleTo, Nicole Kashine, led an analysis of the US HERO Scorecard benchmark database which describes how employer adoption of organizational and cultural support practices have increased over time.
Society of Behavioral Medicine Webinar on HERO research study; December 12, 2019
HERO team members, Dr. Mary Imboden and Dr. Jessica Grossmeier, will share findings from a recently completed study leveraging data from the HERO Health and Well-Being Best Practices Scorecard in Collaboration with Mercer©. For more information and to register, visit the SBM Webinar webpage
---
HERO RECOMMENDS
Resources and Readings
HERO Expert Interview Series
Take a look at HERO's YouTube Channel to view interviews from Forum19 with national leaders like Sara Singer of Stanford, Matt Stiefel of Kaiser Permanente and more!
Forum19 Proceedings
We hope that you find our Proceedings reflect the diverse offerings of Forum19 and enjoy bringing that spirit of collaboration and partnership back to your own organization.
What Small Businesses Need to Know About Employee Wellness Programs
HERO Senior Fellow Paul Terry joined the podcast "The Small Business Mastermind," hosted by Morgan Berna from Olympia Benefits to talk about employee wellness programs. Listen as he, and fellow guest Michelle Berg of Elevated, explain what works (and what doesn't).
Addressing Why and How Employers are Addressing Employee Happiness
Mental and emotional well-being is a hot topic among employers as national levels of stress, anxiety, and burnout continue to increase. The Art of Health Promotion section in the November issue of the American Journal of Health Promotion highlights the research linking employee happiness to health and business outcomes and profiles several approaches being taken to address employee happiness in real world employer settings. Check out the issue overview written by HERO's vice president of research, Jessica Grossmeier, for a summary of the articles.
---
HERO COMMITTEES
Call for case study submissions!
The Healthy Workplaces Healthy Communities Committee (HWHC) is seeking case studies for the HERO and Get-HWHC.org websites! If you represent a business, corporation, healthcare system or coalition engaged in community health and well-being initiatives, we'd love to hear your story! Please submit completed case study templates and any questions to Emily.wolfe@hero-health.org. All submissions will be reviewed by HWHC Committee co-chairs, the HWHC Case Study Workgroup and HERO Staff for consideration. Our goal is to highlight real world examples of businesses and communities partnering together to build healthier communities across the country. Case studies will be published on both the HERO and Get-HWHC.org websites. Help us get the word out on this important work by sharing your story! Additional information can be found here.
---
UPCOMING WEBINARS
The HERO Learning Series
December 12, 2019 12:00 pm Central | Registration
This webinar will review the conceptual framework and implementation strategy for Ecosystems for Healthy Lifestyles, an emerging grass roots effort to make healthy lifestyles the norm in Colorado. For more information see the HERO Webinar Website.
---
MEMBER PROFILE
Candice Gwin
Employee Wellness Program Manager
Children's Mercy Hospital
Candice Gwin is Employee Wellness Program Manager at Children's Mercy Hospital. She joined Children's in 2008 and is passionate about helping the hospital's employees maintain or improve their health and well-being. Candice has 26-plus years of experience developing and promoting employee well-being programs. In her personal life, she enjoys running, cycling and participating in triathlons.
To read more about Candice, visit the HERO Blog