Born and raised in Grand Forks, North Dakota, Patty graduated from Stanford University in 1989 after receiving a full-athletic scholarship. She was a 9-time NCAA All-American in the Shot Put and Discus and competed at the 1988 Olympic Trials. In 1995, she founded TimeOut Services, which by 2008, earned $5 million in yearly revenue and employed over 100 team members. Patty and her team were instrumental in designing the original wellness programs for Google, Cisco, Yahoo!, Safeway and KLA-Tencor.
In 2009, Patty sold the corporate wellness division, and trademarked Community BootCamp program, to Plus One of New York (now part of Optum). Patty's awards include the Key to the City of Grand Forks, North Dakota, Business Journal Top Women in Business and the Top 50 Influential Women of Silicon Valley.
Today, she supports the wellness initiatives across the Stanford Enterprise, which includes Stanford University, Stanford Health Care, Stanford Children's Health and Stanford Linear Accelerator (SLAC).
What's a new professional resource (i.e., websites, measures, tools, books) you've found useful for improving your efforts?
Most aren't "new" but I return to them often, especially lately.  As you may note from the Fireside Chats, the list below includes many of the same luminaries:
What's on your personal reading list that you'd recommend to fellow HERO members?
Viktor Frankle's Man's Search for Meaning (especially powerful right now)
Into the Magic Shop by Dr. James Doty
Divine Collison by Jim Gash
Life's Great Question by Tom Rath
Loving What Is by Byron Katie
Awakening Compassion at Work by Monica Worline
What innovative program are you most excited about in your workplace? 
Our Fireside Chats have been incredibly well received and continue to bring very positive feedback to our program. They were created to be a substitute for our Annual Wellness Summit that was cancelled due to COVID-19. The chats are all free and all past 30 minute sessions are available to anyone:  https://hip.stanford.edu/calendar-news/news/stanford-wellness-fireside-chats/  With the interest and outpouring of positive feedback, after 17 sessions, we are shifting to discuss racial tensions and will address other topics as life continues to shift. All chats have the goal of being positive and forward thinking, regardless of the topic.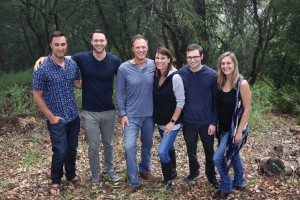 Due to all the recent stressors, we are also looking to Stanford leadership to be more involved in what I see as a major opportunity during this time of deep unrest. I believe our Stanford wellness program, called BeWell, can be the string of light that runs through our organization with compassion, kindness and respect. We are working to pull the lids off the silos and rise above departmental goals to seek alignment for all our Stanford community and all we hope to represent. I am working to create movement, not a program. The programs will come when our employees know we care about each and every one of them. With that conversation comes the focus on what we really need to do in order to create a culture of wellness and respect for everyone.
If I have one quote to be the overarching words of our movement, it's by Maya Angelou: "People will forget what you said. People will forget what you did. But people will never forget how you made them feel."
Our leadership is working to align all the various programs on campus and find the common ground to support the over 50,000 employees and students across the enterprise. I'm excited to see all that is possible and share with our HERO family as we make progress.