A Message from HERO's President
Health Is…
"Health is not just the sense of completeness in ourselves but also is the sense of belonging to others and to our place; it is an unconscious awareness of community, of having in common." ~ Wendell Berry
On May 25, 2020, George Floyd lost his life in Minneapolis, MN. The events that have unfolded since that day have opened a new wound in our national conscience and have sent me to a deep place of introspection. Like many of you, I've been listening and learning and soul-searching, and will continue to do so. And I acknowledge and respect the guidance from friends and colleagues to lean into my discomfort. I'm leaning in, and I also can't wait until I'm comfortable before taking action.
Read on for the full letter in HERO's Blog.
You'll see in these Briefs that we're weaving in themes of racial justice and inclusion in our Fall Think Tank and HEROForum20 (now a virtual event), and I ask you to engage in ongoing dialogue with us as we seek new ways to support our vision that all workplaces will positively impact the health and well-being of (all) employees, families and communities. The uncomfortable conversations must become part of the "new normal." Please reach out to us and let us know:
What do you as a professional, and/or your organization as an employer, need with respect to learning and development that features health equity?
What can HERO do to support our members, the field, the industry to become more inclusive?
What organizations that are leading in social justice and health equity should HERO seek out as partners and whose missions should be amplified?
I am encouraged by the HERO team's willingness to lean into the discomfort of this teachable moment and the HERO Board's wise guidance in these uncertain and historic moments. They deepen my resolve that HERO will be a valuable ally in the national momentum that is building.
Together,
Karen Moseley, President
---
UPCOMING EVENTS
A 2020 Vision for Collective Well-Being
September 2020
A Virtual Forum!
Registration for Virtual Options Opening Soon!
A 20/20 Vision for Collective Well-being: How Group Dynamics and Social Connectedness Shape Individual Choices…and What Viral and Racial Pandemics Teach Us about Being in it Together 
Forum20 carries forward our learnings from Forum19 where we asked how employers can better achieve well-being through collaboration, and we examined tenets of "collective action" and how individuals influence the direction of groups. This year we examine how well we are employing principles of social psychology to advance well-being and how we are shaping group dynamics to bolster our aims to become the best places to work. Plus, we've asked our faculty to reflect on COVID-19 and global protests related to racism as historic teachable moments. Will the pandemic and discord about social injustice fundamentally alter our investments in disease prevention and employee and community health and social support?
HERO is a designated provider of continuing education contact hours (CECH) in health education by the National Commission for Health Education Credentialing, Inc. Provider ID# 101039
Social Connections and The New Workplace: Leveraging Technology to Build Meaningful Social Connections & Community
September 10, 2020
1:00 – 4:00 PM CT
A free, members-only, virtual event
Never before have we been so aware of the critical need to ensure our initiatives promote health and well-being for all, and we must consider how the use of technology can support or hinder our efforts to promote social connection and inclusion within the context of health and well-being initiatives. With remote work arrangements likely to continue for a significant proportion of workers into the future, how do we strike the right balance? Our focus for Fall Think Tank is on leveraging technology to support meaningful, high quality social connections and to maintain or build team cohesion and community.
---
HERO RESOURCES
HERO Research & Scorecard
HERO Health & Well-Being Best Practices Scorecard in Collaboration with Mercer©
Use of Social Strategies Linked to More Effective Health and Well-being Initiatives
A recent HERO Scorecard commentary by previous HERO intern, Megan Flanagan, examined employer use of social support as part of their health and well-being initiatives and linked several practices to more effective initiatives. The commentary is available here.
HERO Scorecard Research Study Findings Featured in Benefits Specialist Magazine
An article authored by HERO's vice president of research, Dr. Jessica Grossmeier, was published in the June issue of Benefits Magazine and features findings from a research study on HERO Scorecard best practices linked to better program participation, health and medical cost impact, and employee perceptions of organizational support. The article is available here.
HERO Committees
Committee Only Webinar
Supporting Vulnerable Employees: University of Michigan's Resource Coach Program
The University of Michigan MHealthy team will share their experience in launching a pilot Resource Coach Program, intended to reduce and remove barriers for maintaining employment for faculty and staff members experiencing personal or financial hardship through navigational support and mini-grants.

Call for Case Story Submissions
During this time of turmoil relating to health inequalities, we can still share our stories about how we enable better health and well-being for all. How is your organization partnering with the community to make health and well-being more accessible for everyone?
HERO's Healthy Workplaces, Healthy Communities Committee (HWHC) is currently accepting story submissions for publication.
---
HERO WEBINARS
June 30, 2020
6:00 pm CT
HERO kicks off its summer webinar series with an international webinar based on a two year cluster randomized clinical trial of a hypertension management program that was conducted in 60 workplaces across 20 urban regions with 4166 participants in China. Join HERO and the authors of this important study as they discuss the effects of workplace-based wellness intervention programs on the management of high blood pressure. Drs. Zengwu Wang, Chun Chang and Zugui Zhang will by joined by Dr. Ron Goetzel of IBM Watson Health and Johns Hopkins Bloomberg School of Public Health to report on their results.
---
HERO RECOMMENDS
Accuracy of Nonexercise Prediction Equations for Assessing Longitudinal Changes to Cardiorespiratory Fitness in Apparently Healthy Adults: BALL ST Cohort
HERO's Mary Imboden coauthored a study published in the Journal of American Heart Association that assessed the accuracy of nonexercise prediction equations for assessing longitudinal changes to cardiorespiratory fitness. The study is available here.
A 2020 CMO/CHO Summit Proceedings
HERO hosted a CMO/CHO Summit on the Vision for Precision Population Health where there was discussion around the unique role employers can play in shaping health policies relating to precision population health. The Summit Proceedings are available here.
Wellness Champion Support Linked to Higher Program Participation, Satisfaction and Physical Activity
HERO member, Dr. Colleen Saringer from Alliant Employee Benefits, co-authored a study published "online first" in the American Journal of Health Promotion. The study is available here.
Wellbeing Positively Impacts Firm Performance
In this study about how wellbeing strategies in the workplace helps increase performance, HERO Health & Well-Being Best Practices Scorecard in Collaboration with Mercer© is cited as a tool to determine a company's wellbeing initiatives. The study is available here.
Application entries are open for the 8th Global Healthy Workplace Awards 2020. The Global Healthy Workplace Awards enable employers to benchmark their programs to the global standard and, if successful, to celebrate their outstanding achievement in promoting a safe and healthy work environment enhancing the business performance of the organization. Application Deadline: August 10, 2020. For more information and to apply visit the Global Centre for Health Workplaces.
HERO Recommends: Race
Lauren Smith's Statement on Racist Violence
Smith, Co-CEO of Reimagining Social Change (FSG), writes of the viral and racial pandemic we are facing and ways to combat them. The statement is available here.
The Competitive Advantage of Racial Equity
Reimagining Social Change (FSG) and Policy Link have published a study discussing how corporate America is missing out on innovation, growth and creating business value by failing to advance racial equity. The study is available here.
White Fragility
University of Washington professor Dr. Robin DiAngelo reads from her book, "White Fragility: Why It's So Hard for White People to Talk About Racism," explains the phenomenon and discusses how white people can develop their capacity to engage more constructively across race. The video of the reading is available here.
White Rage: The Unspoken Truth of Our Nation's Divide
Charles Howard Candler Professor and Chair of African American Studies, Carol Anderson, talks of race and where the racial divide stems from. The video is available here.
HERO Recommends: COVID-19
Total Worker Health® Employer Guide: COVID-19 Edition
A guide full of case studies, practical tips and resources for employers created through a collaboration of academic, business and public health experts. The employer guide is available here.
COVID-19 & Race: Commentary
Amidst COVID-19, the United States is going through a second pandemic, one of race. This commentary discusses why the nationwide uprising for racial justice may bring lasting change, how racism wounds health and why building black-owned businesses is crucial to an equitable recovery. The commentary is available here.
COVID-19 Resource Page
HERO member AbleTo has developed a web page with a number of great resources, from toolkits to guided meditations, about mental well-being during COVID-19 are available here.
HERO will continue to highlight employer bright spots and resources here.
---
CALLING ALL MEMBERS
Member Profile
Patty Purpur de Vries, MS, Director of Strategy, Outreach and Innovation for Stanford's BeWell Program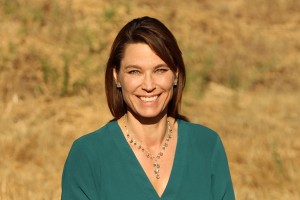 Born and raised in Grand Forks, North Dakota, Patty graduated from Stanford University in 1989 after receiving a full-athletic scholarship. She was a 9-time NCAA All-American in the Shot Put and Discus and competed at the 1988 Olympic Trials. In 1995, she founded TimeOut Services, which by 2008, earned $5 million in yearly revenue and employed over 100 team members. Patty and her team were instrumental in designing the original wellness programs for Google, Cisco, Yahoo!, Safeway and KLA-Tencor.
To read more about Patty, visit the HERO Blog.
Member Congratulations
Pro-Change Behavior Systems, Inc.

HERO member Pro-Change Behavior Systems, Inc., has recently received its national recertification as a Women's Business Enterprise and a Women-Owned Small Business by the Center for Women & Enterprise, a certifying partner of the Women's Business Enterprise National Council.