Air date: January 19, 2023
Guest Panelists: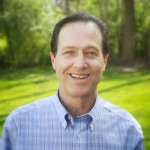 Richard Safeer, MD, Johns Hopkins Medicine
The health and wellness industry has historically focused on individual health behaviors as the fastest path to change, but what if it isn't? What if we need a supportive workplace and the collective effort of the workforce to help us stay on a healthy and well path?
Too often our job and our workplaces seem to conspire against an individual's best attempts at health, even with well-being programs! Why is that, and how can we get it right? In this session, Dr. Richard Safeer will share a well-being prescription for a happier, healthier, and more resilient workforce. Learn the ingredients to become a Fortune 100 Best Companies to Work For. You will learn:
The meaning of a well-being culture and why it's important for both employees and leaders.
The 6 well-being culture building blocks needed for a healthier, happier, and more resilient workforce.
Specific steps to take that will make the workplace work for your health and not against it.
Richard Safeer, MD, is Chief Medical Director of Employee Health and Wellbeing at Johns Hopkins Medicine and the author of A Cure for the Common Company: A Well-Being Prescription for a Happier, Healthier and More Resilient Workforce. His responsibilities at Hopkins include leading the employee health and well-being initiative, Healthy at Hopkins. Richard also advises the institution on matters related to health plan benefits, occupational health, and the employee assistance program. He has published journal articles and is featured in many books. He regularly speaks to national audiences in the employee health and well-being space, focusing on how to create healthy workplace cultures. Richard completed his BS in nutrition at Cornell University before graduating from medical school at the S.U.N.Y. at Buffalo (magna cum laude). He's a fellow of the American Academy of Family Practice, the American College of Lifestyle Medicine, and the American College of Preventive Medicine.
This webinar is available to members only.