Air date: November 15, 2017
Guest Panelists: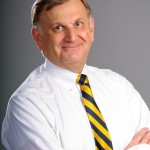 Wayne N. Burton, MD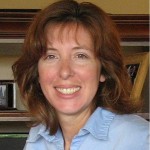 Alyssa B. Schultz, PhD
Research clearly demonstrates a link between employee engagement in their work and business outcomes that leaders care about; and many employers are keenly interested in strategies to increase levels of engagement.
An emerging question for the wellness profession is how employee engagement is linked to health and how to leverage such data to support a broader value proposition for wellness initiatives.
Join us as Drs. Wayne Burton and Alyssa Schultz share their recently published research study that examines the relationships between health, engagement, and presenteeism and discuss the practical implications of their findings.
Wayne N. Burton, MD was the Corporate Medical Director for American Express from 2009 to 2017. Previously he was the Corporate Medical Director for JPMorgan Chase and its legacy banks from 1982 to 2009. He graduated from the University of California at Santa Barbara and attended the University of Oregon Medical School. He completed his residency in internal medicine and was chief medical resident at Northwestern Memorial Hospital in Chicago, Illinois. He is a Fellow of the American College of Physicians, the Institute of Medicine of Chicago and the American College of Occupational and Environmental Medicine.
Since 1978, Dr. Burton has been an associate professor of clinical medicine at Northwestern University Medical School. He is also an adjunct professor of Environmental & Occupational Sciences at the University of Illinois at Chicago. He is on the editorial boards of Population Health Management and the Journal of Health and Productivity and has authored or co-authored almost 100 articles on various aspects of employee health and productivity, pharmacoeconomics and disease management.
Alyssa B. Schultz, PhD has more than twenty years of experience researching various aspects of employee health and economic outcomes such as absenteeism, health care costs and on-the-job productivity loss. Her work has been focused on the relationship between health and health behaviors on a variety of outcome measures related to vitality, productivity, and cost. Her academic background includes degrees in exercise physiology, kinesiology, and health promotion. This combination of experience and interest has served her well when analyzing the impact of health promotion initiatives at a variety of organizations during her tenure at the University of Michigan Health Management Research Center in Ann Arbor, MI. She has been the recipient of several awards including excellence in publishing, a graduate fellowship award and a presidential scholarship.
This webinar is available to members only.