Air date: December 7, 2017
Guest Panelists: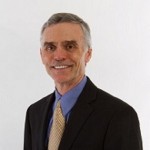 Dr. Michael Parkinson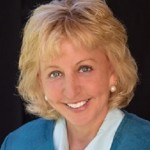 Dr. Wendy Lynch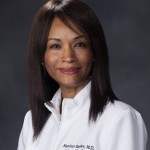 Dr. Marleece Barber
Join HERO in hosting a brilliant trio of experts for a webinar, Q and A, and audience polls that examine how the UPMC health system has been able to demonstrate a ten-fold improvement in prediction accuracy and a five-fold increase in program engagement for their employees.  This unique (but replicable) project combines 1) a comprehensive, integrated data platform, 2) a sophisticated, big-data analytics engine and 3) a sophisticated system of coordinated interventions.  Key differentiators include the combination of all benefits, workplace factors, health risks, job performance, and community metrics into a unique, integrated platform where the latest analytic techniques were used.  Lastly, they leveraged dozens of existing member touch points through an intelligent, real-time referral system to improve effective programs and timing.  Presenters will describe the unique, integrated approach they are taking to support a large workforce and how the newest Big Data capabilities are revolutionizing the ability to tailor outreach to individual needs.
Dr. Marleece Barber is Director of Health, Wellness and Employee Health and Life Insurance Benefits. She also serves as the Chief Medical Officer for the Lockheed Martin Corporation. She is responsible for designing, developing, and executing a health and productivity strategy that includes wellness and preventive care for over 100,000 employees. Prior to joining Lockheed Martin, she was employed by Deere & Company where she created wellness programs and initiatives that emphasized the importance of risk factor reduction in the prevention of chronic disease. She was also the Director of Global Safety, ensuring that appropriate standards were met and programs deployed to prevent workplace injuries.  She holds a Bachelor of Science degree in Chemistry from Dillard University; a Doctor of Medicine from the University of Rochester School of Medicine and Dentistry; and a Master of Science from Harvard University School of Public Health. Dr. Barber serves on the Board of Directors of the National Business Group on Health and is an inaugural member of the Institute of Medicine's Public-Private Partnerships for Global Health and Safety Committee. She is also on the Board of Directors for the Leapfrog Group.  The wife and mother of two children is also a talented singer and songwriter of inspirational music.
Dr. Wendy Lynch has been making the connection between human and business performance for over 30 years.  Her career has included roles as faculty at the University of Colorado Health Sciences Center, Vice President of Strategic Development at HCMS Group, Principal at Mercer Human Resource Consulting and on the Board of Directors for two publicly-traded companies. Now Dr. Lynch runs her own consulting firm and holds an adjunct position of Associate Professor at IUPUI. Dr. Lynch has applied her skills in research design and evaluation to several pivotal studies in the fields of health measurement, consumer engagement, and productivity assessment. Her current efforts focus on the application of Big Data solutions in Human Capital Management.  She has consulted to dozens of Fortune 100 companies during her career. A frequent speaker, and author of over 100 articles and reports, Dr. Lynch has also published three books. Most recently, she co-authored Get to What Matters, highlighting effective listening tools and questions for business professionals.
Dr. Michael Parkinson is the Senior Medical Director overseeing employer health and productivity strategies for UPMC Health Plan and WorkPartners.  Mike is a Past President of the American College of Preventive Medicine, the national medical specialty society of physicians trained in and committed to disease prevention and systems-based approaches to improving health and healthcare.  He formerly was EVP, Chief Health and Medical Officer of Lumenos, a pioneer of consumer-directed health plans and  a subsidiary of Wellpoint.  A retired Air Force colonel, he served as associate director of medical programs and resources in the Office of the Surgeon General where he was responsible for policy and planning for over 2 million beneficiaries, 70 facilities and a $4 billion budget. While assigned to the US Public Health Service, he provided oversight of federal programs in public health, geriatrics and preventive medicine training.  He served on the Institute of Medicine Committee on NASA employee health programs, and as faculty for the 14-cities Robert Wood Johnson Foundation "Aligning Forces for Quality" project.  He is a board member of the American Heart Association Great Rivers Affiliate, University of Iowa NIOSH Total Worker Health Center and the Defense Health Board Healthcare Delivery Subcommittee.  Mike serves on the editorial boards of the American Journal of Preventive Medicine and the American Journal of Medical Quality.  He obtained his AB from Cornell, MD from George Washington, family practice training at the UCLA and his MPH, preventive medicine residency and chief residency at Johns Hopkins.
This webinar is available to members only.