Air date: July 20, 2017
Guest Panelists: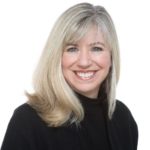 Monica Worline, PhD
Addressing and alleviating suffering doesn't rise to the top of most resilience initiatives, leadership training programs, or organizational development initiatives, and yet the evidence is growing that it should! Compassion is an overlooked, undervalued aspect of today's workplaces. This webinar will introduce you to the new science of compassion and marshal evidence from two decades of research, much of it based in real organizations, to show you how to open up new avenues that link human well-being at work with organizational innovation, collaboration, service quality, care delivery, adaptability to change, and retention of talented people. Incorporating yet going beyond interpersonal skills, Monica Worline will share four keys to awakening compassion in your organizations at the systems level. You'll take away inspiring and practical ideas for organizational change that highlight steps anyone can take – no matter their role – to alleviate suffering and awaken compassion.
This webinar is available to members only.