Air date: February 26, 2019
Guest Panelists: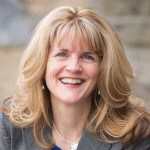 Sara Johnson, PhD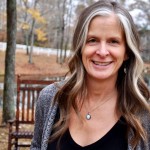 Susan Morgan Bailey, MS, CIC, SHRM-SCP, SPHR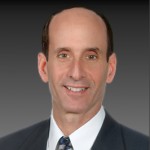 Bruce Sherman, MD, FCCP, FACOEM
Increasingly aware of the toll financial distress is taking on employees, employers are taking steps to address financial well-being as a key component of their overall wellness strategy. This webinar will challenge our field to adopt a more comprehensive approach to addressing financial well-being. Please join Sara Johnson, Bruce Sherman, and Susan Morgan Bailey as they explore the limitations on "bandwidth" that scarcity can create; the role financial well-being initiatives can play in improving social determinants of health; and opportunities for employers to address financial well-being along a continuum from financial concerns that impact ability to afford necessities of living to financial planning skills and preparing effectively for retirement.
---
Sara Johnson, PhD, is the Co-President & CEO of Pro-Change Behavior Systems, Inc., a behavior change science consulting and solution provider whose mission is to disseminate evidence-based behavior change solutions to maximize health and well-being. In her 20 years at Pro-Change, she has been responsible for generating and leading the implementation of innovative research and development opportunities as well as creating and expanding strategic business alliances. She has been the principal investigator on over $6 million in National Institutes of Health grants to examine the effectiveness of evidence-based health and well-being interventions and has more than 40 publications. In addition, she has applied best practices in behavior change to novel areas such as promoting financially responsible use of health services and continuing medical education. She is currently leading new research initiatives to integrate individual- and culture-level interventions to enhance well-being; increase engagement with evidence-based mobile apps that promote behavior change; and develop interventions for pain self-management and sleep. She is also the Co-Editor of The Art of Health Promotion. Sara received her Ph.D. in Clinical Psychology from the University of Rhode Island and is currently an adjunct faculty member to the Psychology Department.
Susan Morgan Bailey, MS, CIC, SHRM-SCP, SPHR, is director of total health & wellbeing at Marsh & McLennan Agency, where she calls upon her experience to help organizations build supportive cultures that empower individuals to live healthy, engaged lives. She has been instrumental in the success of a number of best-in-class health management strategies, including initiatives at DTE Energy, Beaumont Health System and Chrysler. Prior to joining MMA, Susan led the health and well-being strategy team at RedBrick Health. She has also worked in the public health sector as a health promotion coordinator for the Gaston County Health Department in NC, where she developed a countywide fitness and nutrition program for residents. She continues her commitment to community health improvement through active involvement in the Michigan Wellness Council. She has presented at conferences for HERO, National Business Group on Health, and Truven Health Analytics, and she serves on the faculty of the National Wellness Institute as a trainer for the Certified Worksite Wellness Program Manager certificate. Susan is a Certified Intrinsic Coach and is SHRM-SCP and SPHR certified. She has a BS in education from Central Michigan University and a master of science degree in health promotion from the University of North Carolina at Charlotte. Susan integrates her passion for wellbeing into her own life through time with her husband and two boys at her cottage in northern Michigan and conquering various outdoor pursuits, including paddleboarding, hiking, swimming, soccer, and occasional 10K and traveling to warm, sunny places.
Bruce Sherman, MD, FCCP, FACOEM, is the Chief Medical Officer for the National Alliance of Healthcare Purchaser Coalitions, where he provides guidance for clinically-related organizational activities. He also serves as Medical Director, Population Health Management for the RightOpt private exchange offering at Conduent HR Services. His primary area of responsibility is health/well-being strategy, with the goal of implementing integrated, data-driven approaches to optimize workforce health, and performance for employer clients. Dr. Sherman has research interests in the areas of employer health benefits strategies and the business value of workforce health. Previously, he served as the consulting corporate medical director for Wal-Mart Stores, Inc., Whirlpool Corporation, and The Goodyear Tire & Rubber Company. He received his MD from NYU School of Medicine, his MA from Harvard and his ScB from Brown, and is a member of the clinical faculty at Case Western Reserve University School of Medicine.
This webinar is available to members only.