Air date: March 14, 2018
Guest Panelists: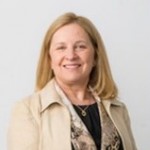 Cathy Baase, MD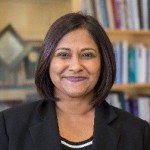 Somava Stout, MD, MS
As the movement from wellness to well-being gains momentum, more companies are looking beyond the workplace walls to the communities around them to build and encourage a 24/7 culture of health. Recently published research helps to distill business priorities related to corporate engagement in community health improvement partnerships. Findings also point to the importance of the role of the convener in bringing multisector stakeholders together for community health improvement. National organizations are becoming involved from every angle to achieve employer engagement in community culture of health.
Please join us to hear from two national leaders on what they're seeing in community health improvement initiatives. As always in HERO webinars, we will poll the audience for your views and encourage questions and interactions with our experts.
Dr. Cathy Baase, MD recently retired from her role as Chief Health Officer and Global Director of Health Services for The Dow Chemical Company, a position she held for 20 of her 32 years with Dow. Dr. Baase was the key driver of the Dow Health Strategy. She serves as the Board Chairperson of the Michigan Health Improvement Alliance (MIHIA), a multi-stakeholder collaborative dedicated to improving the health of people in 14 counties of central Michigan. She is a member of the Population Health Roundtable of the National Academy of Sciences, Engineering and Medicine and additionally chairs their Business Collaborative. Dr. Baase serves on the Stakeholder Engagement Subcommittee of the Secretary's Advisory Committee on National Health Promotion and Disease Prevention Objectives for 2030. She serves as Co-Chair of the HERO Employer-Community Collaboration Study Committee.
Previous leadership positions have included: board member of the Partnership for Prevention, the Board of Directors of The Patient Centered Primary Care Collaborative Board. the Robert Wood Johnson Foundation Roadmaps to Health Advisory Board, The National Quality Forum's advisory group for the Multi-stakeholder Input on a National Priority: Improving Population Health by Working with Communities project, many committee and advisory positions with the CDC, the Public Health – Health Care Collaboration Workgroup (PHHCC) of the Advisory Committee to the Director of Centers for Disease Control and Prevention, and the Clinical Research Roundtable of the Institute of Medicine, The National Academies. She is a Fellow in the American College of Occupational and Environmental Medicine and the American Academy of Family Physicians. Dr. Baase graduated from the College of Human Medicine, Michigan State University, and completed a post-doctoral fellowship in primary care faculty development. She graduated summa cum laude from Saginaw Valley State University with degrees in chemistry and secondary education.
Somava Stout, MD, MS (Soma)
has dedicated her career to improving health, well-being and equity through the development of thriving people, organizations and communities.  She has worked as a primary care internist and pediatrician in the safety net and a global public health practitioner for over 20 years.  She currently serves as Vice President at the Institute for Healthcare Improvement (IHI) and as Executive Lead of
100 Million Healthier Lives
, which brings together 1000+ partners in 28 countries to achieve transformation in health, well-being and equity, with an audacious aim: 100 million people thriving globally by 2020.  She serves as the co-Principal Innovator for the SCALE initiative, which supports communities around the country to accelerate their journey toward a Culture of Health through the development of Community of Solutions skills, behaviors and systems.
Previously, Dr. Stout served as Vice President for Patient Centered Medical Home Development at Cambridge Health Alliance (CHA), where she led a whole system transformation of leadership, care delivery, workforce, and finances that garnered numerous national awards and achieved breakthrough results in health outcomes and cost for a safety net population.  She founded and led the development of the CHA Revere and Everett Family Health Centers as national models for community-integrated primary care and helped to found the Everett Community Health Partnership.  She served as Co-Director of Leadership Development at the Harvard Medical School (HMS) Center for Primary Care, developing a cadre of change leaders across the system.  She continues as faculty at both CHA and HMS.  In 2012, Dr. Stout was recognized as one of ten inaugural Robert Wood Johnson Foundation Young Leaders for her contributions to improving the health of the nation.  In 2016 she was elected as a Leading Causes of Life Global Fellow.  She has consulted with leaders from across the world, including Guyana, Sweden, the United Kingdom, Singapore, Australia, Tunisia, Denmark and Brazil.
This webinar is available to members only.