Air date: October 26, 2023
Guest Panelists: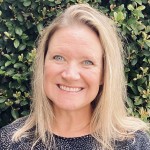 Nicole VanderHorst, MA, Kaiser Permanente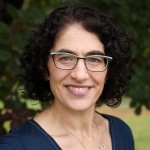 Michelle Mancuso, MPH, Kaiser Permanente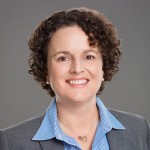 Moderator: Karen Moseley, HERO
This webinar will describe how Kaiser Permanente has been able to demonstrate an improvement in the organization's overall culture of health and well-being after the implementation of a Well-Being Framework. The speakers will describe how internal research has shown that improving the culture of health is a strong predictor of better performance outcomes for the organization.
Speakers:
Nicole VanderHorst, MA, is a Principal Consultant with the Talent and Organizational Performance department of Kaiser Permanente. She provides consulting and research support to leaders and managers throughout Kaiser Permanente in order to understand internal and external customer experience, evaluate change efforts, and assess a variety of other organizational performance topics. Nicole's experiences include survey research (e.g., attitudinal research, needs assessment), focus groups, and evaluation of key HR initiatives, performance management systems, and diversity efforts (including culturally responsive health care). Additionally, she has knowledge and experience in assessing and evaluating Kaiser Permanente's National Workforce Wellness programs through quantitative and qualitative research methods.  Nicole has a master's degree in organizational psychology from Claremont Graduate University.
Michelle Mancuso, MPH, is a director with Kaiser Permanente's National Healthy Workforce, a workforce wellness initiative that supports the health and well-being of the people that power KP. In addition to ensuring successful implementation of all programs, Michelle also oversees the data and evaluation strategy and culture of health and well-being initiatives, in partnership with regional partners and stakeholders. Previously, Michelle worked on multiple research projects at the University of California, San Francisco and Boston University's School of Medicine. Michelle holds a master's degree in public health from Boston University's School of Public Health.
Moderator: Karen Moseley is President & CEO of the Health Enhancement Research Organization (HERO), a national think tank dedicated to advancing best practices in workplace health and well-being. Prior to being appointed President of HERO, Karen served as the organization's Vice President of Education and Director of Operations. Karen also managed HERO's grant-funded projects, which include a multi-stakeholder collaboration to support employer involvement in community health initiatives and another to identify common measures of community health, both funded by Robert Wood Johnson Foundation. Having worked in the non-profit sector for nearly 30 years, Karen has managed the development and dissemination of a number of publications and educational conferences. She is the 2021 recipient of the Leader in Workplace Wellness Award presented by the Global Wellness Summit. Karen received her Bachelor of Science in business administration from the University of North Carolina at Chapel Hill.