Air date: November 16, 2023
Guest Panelists: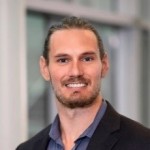 Jesse Gavin, MA, Baylor College of Medicine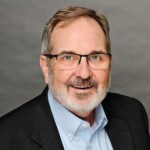 David Hines, Metro Nashville Public Schools
The C. Everett Koop National Health Awards recognize exemplary programs shown to improve employee health and well-being (HWB) while at the same time achieving positive business outcomes by documenting value-on-investment (VOI). In this webinar, you will learn about the challenges and key learnings from the 2023 C. Everett Koop Honorable Mention award winners, two employers in two very different industries. They will share background on their employee well-being challenges, their HWB program approach and design, as well as valuable tips on the Koop award application process, evaluation criteria, and the type of data required to demonstrate program impacts.
Learning Objectives 
After attending this webinar, participants will be able to:
List the challenges 2023 Koop Award winners faced, what they learned during their journey, and the factors which enabled their program's success.
Describe the speakers' use of metrics of success to demonstrate health impact and business outcomes.
Identify the process and benefits of completing the C. Everett Koop National Health Awards application, including the minimum requirements for a winning application and the tools and resources available to applicants.
Speakers
Jesse Gavin, MA, has been the Well-Being Director for Baylor College of Medicine (BCM) in Houston, TX since 2014. Within that time, BCM has won numerous awards, including being routinely among the nation's Healthiest 100 organizations, 2018 WELCOA Well Workplace Award, and 2019 C. Everett Koop Health Award Winner. Aside from his role at BCM, Jesse volunteers within various well-being groups and non-profit organizations in the community. He served as Co-Chair for the Houston Corporate Wellness Group in 2015, and routinely works with the American Heart Association, MS Society, Houston Business Group on Health, and the Houston and Pasadena Livestock Show and Rodeo. Jesse speaks nationally on creating healthy workplaces, building connections among people, and reducing employee burnout. His research interests include creating foundational and structural organizational changes to empower and engage employees. Jesse received a master's in fitness and human performance and is pursuing a doctorate in public health.
David Hines is Executive Director of Employee Benefits for Metro Nashville Public Schools (MNPS), where he established a network of primary care clinics to serve their employees, retirees, and their dependents. He opened MNPS' first integrated health and wellness facility, and currently creates greater access to specialty care through clinic-based telehealth and the development and expansion of value-based care. David has been recognized by Employee Benefit News with the Benny Award for Benefits Leadership in Healthcare and by the State & Local Government Benefit Association with their Lifetime Achievement Award. The MNPS team has earned numerous recognitions including: C. Everett Koop National Health Award (honorable mention); American Heart Association Gold Workplace Achievement; Cigna Well Being Award, Carol C. Mattingly Mental Health in the Workplace Award. David serves on the boards of the State and Local Government Benefit Association, the National Association of Worksite Health Centers, and Healthcare21.
Moderators
Ron Goetzel, PhD, is a Senior Scientist and Director of the Institute for Health and Productivity Studies (IHPS) at the Johns Hopkins Bloomberg School of Public Health. The mission of the IHPS is to bridge the gap between academia, the business community, and the healthcare policy world – bringing academic resources into policy debates and day-to-day business decisions, and bringing worker health and productivity management concerns to academia. Before moving to Johns Hopkins University, Ron was on the faculty at Emory and Cornell Universities. He is an internationally recognized and widely published expert in health and productivity management (HPM), return on investment (ROI), program evaluation, and outcomes research. He has published well over 200 peer-reviewed articles and book chapters and frequently presents at international business and scientific forums.
Rebecca K. Kelly, PhD, RDN, is founder and CEO of Element Health, Inc. She is an educator, leader, and consultant on building and sustaining healthy workforces. She has over 30 years of hands-on experience in health and wellness program strategy, communication campaigns, innovative program development, and program evaluation. In 2014, she received the first-ever Heart of HERO award, recognizing individuals impacting employee health and program outcomes. Rebecca is a registered dietitian and exercise physiologist. She completed her doctorate and master's degree at the University of Alabama at Birmingham and her dietetic internship at Indiana University Medical Center. Rebecca received a Bachelor of Science degree in nutrition and food science, with honors, from Auburn University .Rebecca is a fellow of the Academy of Nutrition and Dietetics and former Chair for the Academy's Council on Future Practice. She attended Momentum, the Alabama executive women's leadership program.
Host
David W. Ballard, PsyD, MBA, is a Senior Fellow and Scientific Advisor for Workforce Mental Health at HERO. His work focuses on organizational effectiveness, occupational health promotion, workforce mental health, program design and evaluation, and systems-level workplace interventions. David has provided research, consultation, and training services to government agencies, industry groups, corporations, private equity firms, medical schools, and universities. He currently serves on the boards of directors for The Health Project, which presents the C. Everett Koop National Health Awards, and Sound Mind, co-chairs the Advisory Committee for The Carolyn C. Mattingly Award for Mental Health in the Workplace, and is a member of NIOSH's Cross-Sector Council on Healthy Work Design and Well-being.