Air date: November 30, 2023
Guest Panelists: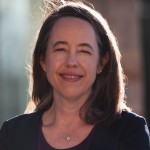 Amy Locke, MD, FAAFP, University of Utah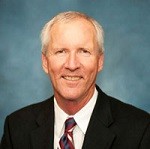 Paul Terry, PhD, HERO
Workforce is the most pressing challenge facing many sectors today. Critical staffing shortages continue, and there is loss of institutional memory as seasoned leaders resign and less experienced individuals rise quickly to leadership. Those who remain struggle to manage increased workloads and their own well-being. Energy spent on retention and recruitment limits innovation and growth. Burnout and job dissatisfaction were high pre-pandemic and have skyrocketed since. Designing a system-level structure that meets the needs of individuals is challenging. A high-level approach to professional well-being must incorporate the ability to customize services to teams and individuals within organizations. Examining what works at high-functioning institutions can drive meaningful change.
For almost a decade, University of Utah Health (U of U Health) has invested in a systemic approach to well-being at strategic, cultural, and leadership levels. It leverages skills and expertise across the health system to create its vision and road map. This webinar will review the journey to creating a culture of well-being through a systems approach that uses creativity and collaboration as keys to moving forward.
Speakers:
Amy Locke, MD, FAAFP, is Chief Wellness Officer, Director of the Osher Center for Integrative Health, Professor of Family and Preventive Medicine, and Adjunct Professor of Nutrition and Integrative Physiology at the University of Utah. She has internationally recognized expertise in professional well-being, innovative curriculum design, and transformative clinical programs to address lifestyle and prevent disease. Her research, education, and clinical roles focus on helping people lead healthier lives through a focus on whole person health. Amy serves as Chair of the board of the Academic Consortium for Integrative Medicine and Health and is Adjunct Faculty at the University of Michigan.
Moderator: Paul Terry, PhD, is a Senior Fellow at HERO where he collaborates with HERO members and national experts in planning learning events and supports the HERO team in organizing the annual forum, think tanks and webinars. He preceded Karen Moseley as HERO's president. Paul is Editor-in-Chief of the American Journal of Health Promotion and is a Past-President of the Minnesota Public Health Association. He serves on advisory councils for The National Academy of Sciences, the American Heart Association, the Harvard T.H. Chan School of Public Health, and the University of North Carolina, Gillings School of Global Public Health. Prevention programs that Paul developed won the C. Everett Koop National Health Award. He earned his PhD from the University of Minnesota and his master's from Minnesota State University at Mankato where he was honored with the Distinguished Alumni Humanitarian Award.