Air date: December 13, 2023
Guest Panelists: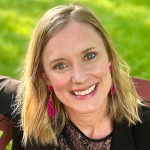 Megan Hammes, MS, MCHES, Hammes Homestead and Consulting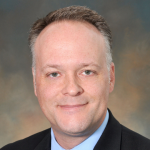 Co-Host: David W. Ballard, PsyD, MBA, HERO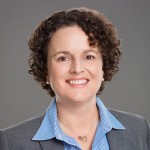 Co-Host: Karen Moseley, HERO
One in five US adults faces mental health challenges. Mental Health First Aid (MHFA) is a proactive solution that can help address multiple workplace priorities, including workplace safety and diversity, equity, inclusion, and belonging (DEIB). This webinar will explore the fundamental tenets of MHFA and how it can be an effective tool that enables managers and teams to skillfully identify, comprehend, and address mental health issues and substance use disorders. Research has demonstrated that individuals trained in MHFA show reduced stigma and increased empathy toward others, while also gaining skills and information to manage their own mental well-being.
Speakers:
Megan Hammes, MS, MCHES, is the Owner of Hammes Homestead and Consulting, founded in May 2023. Megan's primary focus is providing Mental Health First Aid training to leadership teams and work groups. She is certified to teach community-specific courses to higher education and active military, veterans, and their families. Megan also provides organizational well-being consulting with a focus on program and policy review as well as workplace award applications. Prior to this, Megan served as the Senior Director of Well-Being at an academic research institution with an academic medical center where she provided leadership for initiatives and policies designed to support the whole-person well-being.
David W. Ballard, PsyD, MBA, is a Senior Fellow and Scientific Advisor for Workforce Mental Health at HERO. His work focuses on organizational effectiveness, occupational health promotion, workforce mental health, program design and evaluation, and systems-level workplace interventions. David has provided research, consultation, and training services to government agencies, industry groups, corporations, private equity firms, medical schools, and universities. He currently serves on the boards of directors for The Health Project, which presents the C. Everett Koop National Health Awards, and Sound Mind, co-chairs the Advisory Committee for The Carolyn C. Mattingly Award for Mental Health in the Workplace, and is a member of NIOSH's Cross-Sector Council on Healthy Work Design and Well-being.
Karen Moseley is President & CEO of the Health Enhancement Research Organization (HERO), a national think tank dedicated to advancing best practices in workplace health and well-being. Prior to being appointed President of HERO, Karen served as the organization's Vice President of Education and Director of Operations. Karen also managed HERO's grant-funded projects, which include a multi-stakeholder collaboration to support employer involvement in community health initiatives and another to identify common measures of community health, both funded by Robert Wood Johnson Foundation. Having worked in the non-profit sector for nearly 30 years, Karen has managed the development and dissemination of a number of publications and educational conferences. She is the 2021 recipient of the Leader in Workplace Wellness Award presented by the Global Wellness Summit. Karen received her Bachelor of Science in business administration from the University of North Carolina at Chapel Hill.