Air date: November 4, 2021
Guest Panelists: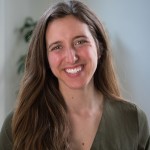 Megan Flanagan, MPH
Workforce Health Consultant @Kaiser Permanente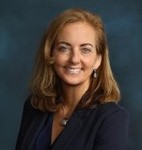 Dana Miller
Workforce Health Consultant @Kaiser Permanente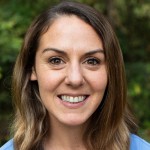 Mary Imboden, PhD
Director of Research @Health Enhancement Research Organization (HERO)
Health equity has been brought to the forefront recently, as more employers begin to address factors that affect our collective well-being. Version 5 of the HERO Scorecard contains recent updates including new and emerging practices related to mental and emotional well-being, social determinants of health, and diversity, equity, and inclusion. Learn more about the latest Scorecard updates from two Kaiser Permanente Workforce Health Consultants, including examples of how organizations are incorporating these practices into their health and well-being initiatives, along with actionable strategies one can incorporate into their well-being program.
Megan Flanagan is a Workforce Health Consultant at Kaiser Permanente based in Denver, Colorado. She is a Certified Health Education Specialist with her Masters of Public Health and has worked with various employers to implement workforce health strategies, including school districts, municipalities, and healthcare organizations. She has served on the Utah Worksite Wellness Council, Portland Wellbeing Think Tank, and has spoken at national conferences on social drivers of health, employee engagement, and best practices in worksite wellness with a passion for helping employers find innovative ways to engage employees in their well-being.
Dana Miller works as a Workforce Health Consultant at Kaiser Permanente in Oakland, CA. She consults with a variety of organizations to create and implement well-being strategies to elevate the employee experience and promote overall well-being. Prior to joining Kaiser in 2018, Dana enjoyed a long career with Aetna, most recently serving in the role of Director of Workplace Wellbeing for the West Region. Dana earned her BS in human development from Bowling Green State University. She is a Certified Wellness Practitioner and Wellness Program Manager from the National Wellness Institute as well as a Wellness Culture Coach from Human Resources Institute.
Dr. Mary Imboden is the Director of Research for HERO where she oversees the execution of the HERO research agenda. This includes providing oversight of the HERO Research Committee and consultation to HERO study committees. She also oversees the ongoing development and research of the HERO Health and Well-Being Best Practices Scorecard in Collaboration with Mercer © (HERO Scorecard), along with growth and management of the HERO Preferred Provider Network.
This webinar is available to members only.