Air date: June 15, 2023
Guest Panelists: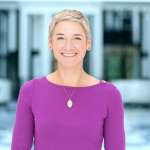 Erin Seaverson, MPH, WebMD Health Services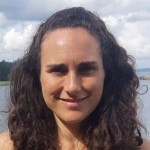 Rachel Mosher Henke, PhD, Lewin Group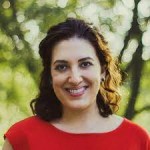 Erin O'Malley, JD, American Heart Association
The value of health screenings such as lipid testing, taking blood pressures or body mass indices has been studied and validated extensively as a way to prevent disease and detect diseases such as cancer and heart disease in early stages when treatment is more likely to be successful. The United States Preventive Services Task Force (USPSTF) is comprised of a renowned list of researchers and educators who have reviewed thousands of studies to develop guidance that adjusts screening recommendations according to age, gender, and risk factors. Companies nationwide have long sponsored health screenings as a part of their health promotion offerings as a way to assess risks and catalyze employees to take advantage of health improvement services the employer also provides. Could these commonplace and common-sense prevention and health promotion strategies be threatened on legal, even constitutional grounds? In September of 2022, a judge in a US District Court in Texas ruled in favor of striking down the ACA's requirement of no-cost coverage of preventive services recommended by the USPSTF. The ruling, which was based on protecting religious rights, is being appealed. In this webinar, we will discuss the "Braidwood v. Becerra" ruling and consider the decision's implications for employer sponsored health and well-being services. What are current "best practices" in worksite health screenings? What is the role of the USPSTF in making evidence-based recommendations and how should medical advice relate to insurance coverage? And what role could employers play in reconciling differences between legal rulings and scientific guidelines?
Recommended Reading:
Sobel, L, et.al., "Explaining Litigation Challenging the ACA's Preventive Services Requirements: Braidwood Management Inc. v. Becerra," Kaiser, May 15, 2023.
Speakers:
Erin Seaverson, MPH, is the Senior Director of Health Research at WebMD Health Services, steering WebMD's health and well-being research agenda. Erin works closely with employers and health plans to provide meaningful data that informs and guides program strategy and demonstrates the value of investing in well-being for their populations. She serves as research consultant and principal investigator on strategic initiatives, program evaluation, and outcomes studies. Erin has published numerous peer-reviewed, scientific research studies and her work in research and reporting helps to define best practices for the industry. Her research was recognized as Paper of the Year in 2019 by the American Journal of Health Promotion and as one of the 25 most important studies in workplace health promotion for its contributions to the industry. Erin earned her bachelor's degree in exercise and health science from Alma College and her Master of Public Health degree in epidemiology from the University of Massachusetts.
Rachel Mosher Henke, PhD, is a co-editor of "Knowing Well Being Well," American Journal of Health Promotion and Vice President of Evaluation, Economics, and Predictive Modeling at the Lewin Group. She has evaluated payer approaches to improve health and productivity with a focus on culture of health and value-based care models. Recently, Rachel has been exploring "fun" as an important aspect of individual well-being. She is excited to encourage others to expand research in this emerging area. Rachel has a PhD in health policy from Harvard University and is the proud recipient of the 2021 HERO Mark Dundon Research Award.
Erin O'Malley, JD, is the Federal Regulatory Affairs Manager at the American Heart Association, where she is responsible for monitoring, analyzing, and drafting responses to federal regulatory and reimbursement-related issues impacting the association's public policy agenda. The primary focus of AHA's regulatory work is with the Department of Health and Human Services and its key agencies. Erin also provides lobbying support on federal and state access to care and care delivery reform campaigns. She serves as strategic counsel on health law, public health law, and constitutional law issues and leads the internal strategic Matrix Team focused on the Access to Care policy. Erin received her JD at the St. Louis University School of Law.
Moderator: Karen Moseley is President & CEO of the Health Enhancement Research Organization (HERO), a national think tank dedicated to advancing best practices in workplace health and well-being. Prior to being appointed President of HERO, Karen served as the organization's Vice President of Education and Director of Operations. Karen also managed HERO's grant-funded projects, which include a multi-stakeholder collaboration to support employer involvement in community health initiatives and another to identify common measures of community health, both funded by Robert Wood Johnson Foundation. Having worked in the non-profit sector for nearly 30 years, Karen has managed the development and dissemination of a number of publications and educational conferences. She is the 2021 recipient of the Leader in Workplace Wellness Award presented by the Global Wellness Summit. Karen received her Bachelor of Science in business administration from the University of North Carolina at Chapel Hill.
Moderator: Paul Terry, PhD, is a Senior Fellow at HERO where he collaborates with HERO members and national experts in planning learning events and supports the HERO team in organizing the annual forum, think tanks and webinars. He preceded Karen Moseley as HERO's president. Paul is Editor-in-Chief of the American Journal of Health Promotion and is a Past-President of the Minnesota Public Health Association. He serves on advisory councils for The National Academy of Sciences, the American Heart Association, the Harvard T.H. Chan School of Public Health, and the University of North Carolina, Gillings School of Global Public Health. Prevention programs that Paul developed won the C. Everett Koop National Health Award. He earned his PhD from the University of Minnesota and his master's from Minnesota State University at Mankato where he was honored with the Distinguished Alumni Humanitarian Award.