Air date: June 7, 2023
Guest Panelists: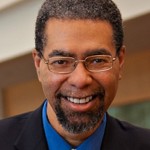 Dexter W. Shurney, MD, MBA, MPH, FACLM, Blue Zones Wellbeing Institute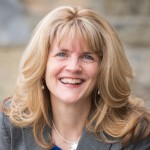 Sara S. Johnson, PhD, ProChange Behavior Solutions and HERO
There is an urgent need for increased implementation of lifestyle as medicine, but barriers remain (e.g., current reimbursement models). Experts have underscored the critical role employers could play in advancing lifestyle as medicine. Employers have long been recognized as having a significant influence on the health and well-being of their employees and a key potential influence on the health of their communities.
With funding from the Ardmore Institute of Health, the Health Enhancement Research Organization conducted research to accelerate the implementation of lifestyle as medicine by identifying pathways for employers to: 1) create the conditions for lifestyle as medicine to be integrated into employee's health and well-being offerings; 2) relate lifestyle as medicine to key business outcomes; 3) consider how they can extend the influence of their whole-person health initiatives into their communities; and 4) advocate for lifestyle as medicine reimbursement. Specifically, they:
Captured the perspective of experts, employers, and "bright spot" organizations who are innovators in lifestyle as medicine in a series of in-depth interviews;
Identified emerging promising practices;
Sought input on and refined the list of emerging promising practices in three interdisciplinary workshops.
Join us as Drs. Shurney and Johnson discuss the results of this initiative and provide recommendations for how employers can play a role in this critical endeavor.
Learning Objectives
After attending this webinar, participants will be able to:
Describe at least three benefits of implementing lifestyle medicine.
List three guiding principles that can inform employer's efforts to advance the implementation of lifestyle medicine.
Identify at least two internal and external strategies employers can use to promote lifestyle as medicine within their organizations.
HERO would like to gratefully acknowledge the support of the Ardmore Institute of Health for this initiative.
Guest Panelists:
Dexter Shurney, MD, is President of the Blue Zones Wellbeing Institute, a 501c3 subsidiary of Adventist Health, that focuses on applied population health research including social determinants, payment reform, in addition to helping advise health care executives on value-based strategy and operations. He serves on several boards, including HERO's, and he is co-author of the book Integrating Wellness into Your Disease Management Programs, a "how- to" strategic guide for employers that wish to innovate their approach to chronic condition management. Dexter received his BS from Loma Linda University and his MD from Howard University College of Medicine. He also has an MBA and MPH from the University of Detroit/Mercy and the Medical College of Wisconsin, respectively. A licensed physician, he is board certified in both preventive medicine and in lifestyle medicine, and is a Fellow in the American College of Lifestyle Medicine.
Sara Johnson, PhD, is the Co-President & CEO of Pro-Change Behavior Solutions, Inc., a behavior change consulting firm and solution provider that empowers people to experience life-changing breakthroughs in health and well-being. She is also the Senior Research Fellow for the Health Enhancement Research Organization and a recipient of the Mark Dundon Research Award. Dr. Johnson serves as the Chair of the Art and Science of Health Promotion Conference and Co-Editor of Knowing Well, Being Well.