Air date: May 15, 2019
Guest Panelists: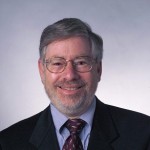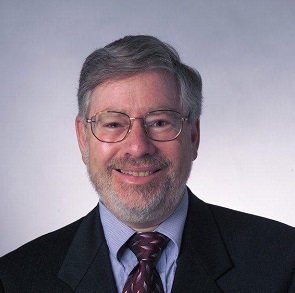 Ron Goetzel, PhD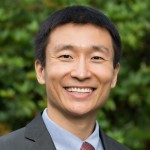 Zirui Song, MD, PhD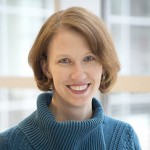 Jean Abraham, PhD
Hundreds of research studies published in scientific journals conclude that well designed, evidence based, comprehensive health and well-being initiatives work. We know this, yet occasionally, a new study is published that is inconsistent with the overall body of research. So we've asked Dr. Ron Goetzel to facilitate a conversation with Dr. Zirui Song, lead study author, and Dr. Jean Abraham who wrote the editorial commentary. Join us for a balanced discussion of the research and get answers to your questions on the design, implementation and evaluation methods.
Ron Goetzel, PhD, wears two hats.  He is Senior Scientist and Director of the Institute for Health and Productivity Studies (IHPS) at the Johns Hopkins Bloomberg School of Public Health and Vice President of Consulting and Applied Research for IBM Watson Health. Dr. Goetzel is a Task Force Member for the Guide to Community Preventive Services (Community Guide) housed at the CDC and President and CEO of The Health Project, which annually awards the prestigious C. Everett Koop Prize. He is the Immediate Past Chair for HERO and Vice-Chair for The Fries Foundation housed at the CDC Foundation.  He has also served on several committees organized by the National Academies of Science (NAS). Dr. Goetzel earned his doctorate in Organizational and Administrative Studies and his MA in Applied Social Psychology from New York University (NYU).
Zirui Song, MD, PhD, is a physician and health economist at Harvard Medical School and Massachusetts General Hospital. His work examines policy options to slow health care spending and improve the value of care, including alternative payment models, changes in provider prices, the economics of Medicare Advantage and workplace wellness programs. Dr. Song teaches health policy and economics at Harvard and co-directs the Harvard Medical School external education course on employee health benefits purchasing. His work has been recognized by AcademyHealth, the American College of Physicians, Society of General Internal Medicine and Forbes Magazine. Dr. Song received his MD, magna cum laude, and PhD in Health Policy (Economics) from Harvard University and completed his residency training at Massachusetts General Hospital.
Jean Abraham, PhD, is a professor in the Division of Health Policy and Management and is the director of the Master of Healthcare Administration Program in the School of Public Health at the University of Minnesota. Abraham received her PhD in public policy analysis and management from Carnegie Mellon University with specialization in the areas of health economics and policy. She is particularly interested in employer and employee decision-making with respect to health insurance, employer wellness program evaluation and competition in provider and insurance markets. She won the Master of Healthcare Administration (MHA) program's teaching award three times and the Leonard M. Schuman Award for Excellence in Teaching in the School of Public Health in 2011.
This webinar is available to members only.