Air date: June 18, 2019
Guest Panelists:


Vic Strecher, PhD, MPH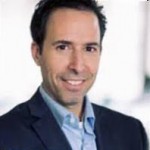 Eric Zimmerman, MPH, MBA
Join this science and story-packed session to gain timely insights on ways to transform your approach to engagement and change. Companies are increasingly harnessing the power of purpose to create a more authentic connection with their people and to unify their health and talent strategies. While we know incentives can work to boost initial participation, we also know they have unintended consequences and add significant cost. In contrast, the main side-effects of a stronger sense of purpose are lower resistance to change, increased openness to diversity and reduced risk of a whole host of diseases. Join us to learn practical steps to infuse a stronger purpose focus into your emotional and total well-being initiatives and the benefits in doing so, and start on your path toward creating a Culture of Purpose at your organization.
Both Eric and Vic will be joining HERO this September in Portland, Oregon. Eric will be hosting a deep dive on this topic at Forum19 on Thursday, September 12th. Vic will be a keynote speaker at the Healthcare Summit on September 9th. For more information please visit the Forum website.
Vic Strecher is a leader and visionary in the fields of purpose and well-being, creating new solutions that operate at the intersection of the science of behavior change and advanced technology. In 1998, Vic created Health Media pioneering Web-based "digital health coaching." Since January 2014, Vic has given keynote presentations about the role of purpose in life, energy and willpower to over 1,500 organizations, providing him the opportunity to not only respond to the growing interests of the market, but to also continue to help shape it.
Eric Zimmerman brings global experience in design, launch and commercialization of breakthrough digital health solutions focused on population health, connectivity, community and collaboration. Before joining Kumanu, Eric led strategic marketing, product management, business development and behavior design as Chief Marketing Officer at RedBrick Health. He previously held leadership roles at RelayHealth, Mirixa, Medscape and StayWell. Eric earned his B.A. in Ecology Behavior and Evolution at UCSD's Revelle College, his MPH in Behavior Science and Health Education from UCLA and his MBA from Pepperdine University.
This webinar is available to members only.