Air date: July 11, 2019
Guest Panelists: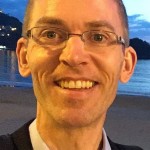 Loren Toussaint, PhD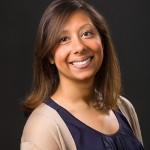 Brita Roy, MD, MPH, MHS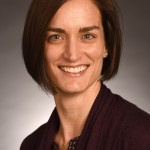 Carley Riley, MD, MPP, MHS
This HERO webinar is based on two 2018 "Papers of the Year" published in the American Journal of Health Promotion.
Integrative work building from psychological, medical, theological, philosophical and sociological theory and research supports the utility of forgiveness for the enhancement of health, well-being and longevity. Loren Toussaint will focus on three areas that improve an individual's ability to incorporate forgiveness into their lives. First, he will define forgiveness and understanding of the ultimate goal that we strive for in living a forgiving life. Second, he will connect forgiveness to its primary health benefits to understand how forgiveness can confer health advantages. Third, he will review leading approaches to forgiveness education and promotion. This presentation should give a clear sense of what forgiveness is, how it can be healing in multiple settings and specific techniques for how to encourage and promote forgiveness for health. Forgiveness IS healing at biological, psychological and social levels.
We are also featuring an encore presentation on "collective well-being" a conceptual model based on a comprehensive literature review showing the interrelationships between community health and individual health practices. In this session, Brita Roy and Carley Riley will present a literature-based model called "Collective well-being" which can serve as a holistic measure of the overall "health" of a community. "Collective well-being" is a group-level construct measured across five domains: vitality, opportunity, connectedness, contribution and inspiration. They will discuss how the five domains contribute to collective well-being through actionable examples and opportunities for demonstrating how community characteristics effect well-being and how worksite wellness can play a role in improving community health.
Dr. Loren Toussaint is a professor of psychology at Luther College in Decorah, Iowa. He is a consultant to Mayo Clinic, Cancer Treatment Centers of America, Boise State University, and the associate director of the Sierra Leone Forgiveness Project. Dr. Toussaint's research examines virtues, especially forgiveness, and how they are related to health and well-being. He and colleagues recently published a compendium of research titled: Forgiveness and Health: Scientific Evidence and Theories Relating Forgiveness to Better Health (Springer). Dr. Toussaint directs the Laboratory for the Investigation of Mind, Body, and Spirit at Luther College (https://www.luther.edu/touslo01/). He encourages "everyday forgiveness" to build resilience and minimize stress in families, schools, healthcare, workplaces, and communities.
Brita Roy is an Assistant Professor in General Internal Medicine at the Yale School of Medicine and the Director of Population Health for Yale Medicine. Her scholarly work focuses on assessing the relative contribution of positive social and psychosocial factors at the individual and community level to health outcomes and health disparities, as well as the interdependence of these determinants and interactions with the environment. Dr. Roy is also interested in the development of multi-disciplinary community-healthcare collaborations to support population health and well-being. Dr. Roy received a Bachelors in Engineering from Vanderbilt University and a Masters in Engineering from Wayne State University. She then completed a combined MD/MPH at the University of Michigan before completing residency and Chief Residency in internal medicine at the University of Alabama at Birmingham. Dr. Roy was a Robert Wood Johnson Foundation Clinical Scholar at Yale University from 2013-2015.
Carley Riley is an Assistant Professor in the Department of Pediatrics at the University of Cincinnati College of Medicine and an Attending Physician in the Division of Critical Care at Cincinnati Children's Hospital. She is a clinician-investigator with the mission of cultivating populations of thriving individuals and communities across all demographics from childhood through adulthood by building positive health assets through research, policy, and activism. Her research focuses on generating actionable knowledge to inform efforts to achieve this mission. Dr. Riley received a Bachelor of Arts in English Literature and a Medical Doctorate from Northwestern University, a Master of Public Policy from UCLA, and a Master of Health Science from Yale University. She completed General Pediatric Residency and Chief Residency at Children's Hospital Los Angeles and Pediatric Critical Care Fellowship at Cincinnati Children's Hospital Medical Center. Dr. Riley was a Robert Wood Johnson Foundation Clinical Scholar at Yale University from 2013-2015 and is currently a Fellow with The Institute for Integrative Health.
This webinar is available to members only.