Air date: August 29, 2019
Guest Panelists: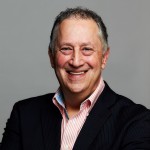 Jeremy Nobel, MD, MPH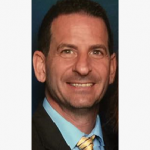 Keith Winick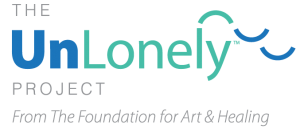 There is growing concern that social isolation and loneliness are a growing epidemic and employer leadership will be vital to curb this trend. This webinar features the work of The UnLonely Project and we will share exemplary results from initiatives underway for employees at Prudential. HERO members should consider this a "teaser" to our September 9th Think Tank in Portland on "Loneliness in an Era of Hyperconnectivity: The Employer's Role in Addressing Social Isolation." The need to find solutions to this problem has never been more acute given that loneliness affects more than one-third of American adults, with particular likelihood among individuals facing challenging life circumstances like loss of a loved one and chronic or catastrophic illnesses like diabetes, heart disease, mental illness or cancer. Research shows that loneliness has negative effects on mental health, worsening depression, anxiety, mood disorders and cognitive decline, and on physical health, leading to higher rates of cardiovascular impairment, chronic pain and fatigue. We will discuss the many factors that may be accelerating the crisis, such as how internet and social media engagement exacerbate feelings of loneliness, depression and anxiety. First, because the problem of loneliness is worrisome and growing, with an urgent need to move past the silence and stigma that prevents us from fully acknowledging its significance, our focus as always will be on finding solutions. For example, we will discuss how creative arts expression, with its ability to engage us and connect us, shows great promise in reducing isolation and fostering improvement in health outcomes.
Jeremy Nobel, MD, MPH, is founder of the UnLonely Project and faculty of the Harvard Medical School in the Department of Global Health and Social Medicine. He is Board Certified in both internal medicine and preventive medicine, with master's degrees in epidemiology and health policy from the Harvard School of Public Health. He is also a poet, a photographer, and a teacher—a practitioner of the humanities. With the unique background and training required to bridge scientific and humanistic disciplines, he has contributed to significant explorations into how creative expression mitigates illness and enhances well-being. He has become a prominent advocate for creative engagement, ancillary to and integrated with traditional medical care, as a pathway to healing.
Keith Winick is the director of health & wellness and analytics for Prudential Financial's award-winning health and wellness program. He has over 25 years' experience in the health and wellness industry. His focus is creating a culture of health, reducing health risks and improving and measuring performance and productivity within his organization. Under Keith's guidance, Prudential has won many prestigious awards, including the C. Everett Koop National Health Award, American Heart Association's Fit Friendly Platinum Award and The National Business Group on Health's Best Employers for Healthy Lifestyles Platinum Award. Keith holds a master's degree in physical education from Montclair State University.
This webinar is available to members only.