Air date: April 21, 2022
Guest Panelists: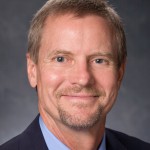 Mark Wilson, HSD, University of Georgia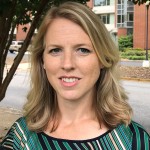 Heather M. Padilla, PhD, RDN, LD, University of Georgia
The presentation will highlight the challenges of translating and implementing an evidence-based program in a rural workforce. Results from the Live Healthy Work Healthy program evaluation will be presented to show the potential impact of a translated program on a diverse workforce.
*Chronic Disease Self-Management Program
Resources:
https://journals.sagepub.com/doi/full/10.1177/0890117120968031
https://selfmanagementresource.com/programs/small-group/workplace-chronic-disease-self-management-small-group/
https://selfmanagementresource.com/
Mark Wilson, HSD, is Professor Emeritus in the Department of Health Promotion & Behavior in the College of Public Health at the University of Georgia. He has been conducting research, teaching, and consulting in the workplace health promotion arena for over 35 years. At the University of Georgia Mark co-founded the Workplace Health Group (WHG), a multi-disciplinary research group focused on workplace health issues. The WHG has been a national leader in workplace health promotion by expanding the horizon of worksite health promotion, developing and testing a comprehensive model of organizational health, examining the efficacy of organizational and environmental interventions to reduce obesity, encompassing both the physical and social environment, and translating clinical and community interventions to worksite practice. Mark has served on a variety of advisory panels and editorial boards at the national level including Associate Editor-in-Chief for the American Journal of Health Promotion.
Heather M. Padilla, PhD, RDN, LD, is an Assistant Professor in the Department of Health Promotion and Behavior at the University of Georgia College of Public Health. Heather enjoys teaching and mentoring public health students at all stages of their education. She particularly enjoys mentoring students in undergraduate and graduate research projects. In her own research, she has focused on understanding the dynamic relationship between work and health. Heather has experience in designing, implementing, and evaluating public health interventions for working adults in a variety of worksites. She began working with the Workplace Health Group in 2006 and currently serves as Director. Heather earned her PhD in health promotion and behavior in 2017 at the University of Georgia. She also holds an MS degree in Nutrition (2002) and a BSFCS in Dietetics (2000). Heather has been a Registered Dietitian Nutritionist since 2003.
This webinar is available to members only.