Air date: August 15, 2018
Guest Panelists: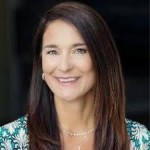 Jennifer Bruno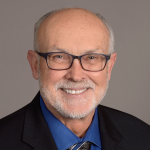 Jack Groppel, PhD
Jennifer Bruno, Vice President of Global Health Services, Johnson & Johnson, and Jack Groppel, PhD, Co-founder of Johnson & Johnson Human Performance Institute, were tested when climbing the largest mountain on the African continent. From the known challenges they planned for to the unknown events they could never have imagined, their human spirit was tested. The goal was to summit Mount  Kilimanjaro and return safely. But with any goal in life, what lies in the purpose is what really makes the journey. This webinar shares insights they learned while climbing Mount Kilimanjaro, offering applications to overcoming life's challenges.
Jack Groppel, PhD, is an internationally recognized authority and pioneer in the science of human performance and co-chair of the newly formed Global Alliance for Health & Performance. He currently serves on an academic appointment as Professor of Kinesiology & Community Health at the University of Illinois @ Urbana-Champaign, and served as an Adjunct Professor of Management at the J.L. Kellogg School of Management at Northwestern University for several years. Jack has addressed the issue of worksite wellness and performance at such policy events as the United Nations Side Event for Physical Activity and Non-Communicable Disease, a US Congressional Briefing on Worksite Health Promotion, and represented the worksite wellness industry at the historic Surgeon General's Call to Action on Walking and Walkable Communities. He is the co-chair of HERO's Workplace Performance Study Committee, as well as the national spokesperson for the CEO Pledge for Physical Activity of the National Coalition for Promoting Physical Activity. Jack co-authored the books, "The Corporate Athlete" and "The Corporate Athlete Advantage," and developed a training program around the concept. He has been featured in the New York Times, Fortune, Forbes, Shape, Fast Company and Huffington Post, among others. Jack is a Fellow in the American College of Sports Medicine and the American College of Nutrition, as well as a Board certified nutritionist.
Jennifer Bruno is the Vice President of Global Health Services for Johnson & Johnson.  In this role, Jennifer is part of the Total Reward Leadership Team and leads J&J's employee health and wellness strategies, policies, guidelines and service delivery for the 134,000 employees in more than 260 companies worldwide.  She is responsible for driving innovative approaches and operational excellence across Occupational & Executive Health, Mental Well-being, Energy Management, Wellness & Health Promotion and Work-Life Services to achieve the enterprise aligned goal of the healthiest workforce.
Jennifer has been published in several industry publications including the Journal Occupational and Environmental Medicine, Baseline Magazine and Incentive Magazine.  She is a member of the Global Business Group on Health, National Business Group on Health, Health Enhancement Research Organization, American Heart Association CEO Roundtable Lieutenant Group and the Healthcare Business Women's Association.  Jennifer is also an Advisory Council Member to the Harvard T.H. Chan School of Public Health and the Harvard Business School Culture of Health Advisory Committee.  She is on the Board of Directors of The Health Project, which helps determine which organizations have earned the prestigious title of "Winner" of the annual C. Everett Koop National Health Award.
This webinar is available to members only.