Air date: June 28, 2018
Guest Panelists: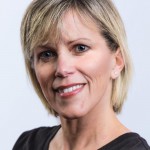 Tina M. Marshall, Sr. Director, Total Rewards, T-Mobile USA, Inc.
T-Mobile sought to find a better way to connect employees in a simple and efficient manner to expert resources, ultimately helping them to be their best self.  In their desire to stay true to their culture and engage their millennial population, T-Mobile wanted a solution that was mobile, socially driven and fun!  From these objectives, LiveMagenta! was born as a means to drive engagement through organic adoption and simple yet engaging sourcing of resources.
Join us as we learn from Tina M. Marshall and gain a better understanding on how an organization can use their brand to enhance engagement in well-being practices of their employees.
Tina M. Marshall joined the T-Mobile HR Leadership team in 2003. As the Sr. Director of Total Rewards, she is responsible for the overall strategy and management of U.S. employee benefits, compensation and enterprise recognition programs. Tina and her team are committed to continuously finding ways to deliver exceptional programs and processes that align with T-Mobile's vision and "Un-carrier" strategy.
Tina has held a variety of leadership roles over the past 30 years in employee benefits, healthcare insurance services, and the consulting field as well as operations and general manager positions in Seattle-based employee benefits and third party administration firms. She earned the Certified Benefits Professional (CBP) designation through World at Work in 2006 and is an active member of the IFEBP and Recognition Professionals International. She is currently Corporate Sector Representative on the International Foundation of Employee Benefits Plans' Executive Committee, Executive Committee Liaison on its Corporate Board and a member of the Strategic Initiative Steering Committee and Affordable Care Act (ACA) Expert Panel. Tina is past Chair of the Corporate Board of the International Foundation and was a voting member of its Board of Directors.
This webinar is available to members only.