Air date: May 23, 2018
Guest Panelists: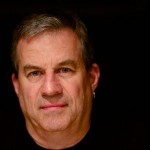 Sam Quinones
Following on the HERO Winter Think Tank, "Overdosed: Are we taking in too much?", the HERO team is proud to bring you a unique opportunity to join us in a book club discussion with journalist and author, Sam Quinones. Not only did Quinones win the National Book Critics Circle Award for "Dreamland: The True Tale of America's Opioid Epidemic," his book also was recognized as a "Best Book in 2015" in over a dozen literary and journalistic venues. Laura Miller from Slate.com summarized "Dreamland" superbly when she wrote:
"You won't find this story told better anywhere else, from the economic hollowing-out of the middle class to the greedy and reckless marketing of pharmaceutical opiates to the remarkable entrepreneurial industry of the residents of the obscure Mexican state of Nayarit. All of these factors combined to create an opiate-addicted population in small American cities like Portsmouth, Ohio, where residents, priced out of pill mills, turned to a new, and newly cheap, high. Dreamland — true crime, sociology, and exposé — illuminates a catastrophe unfolding all around us, right now."
We look forward to continuing our learnings and discussions about how employers can play a larger role in preventing and managing what many consider one of the most serious epidemics of modern times.
Sam Quinones
Sam Quinones is a journalist, storyteller, former L.A. Times reporter, and author of three acclaimed books of narrative nonfiction. His most recent book is Dreamland: The True Tale of America's Opiate Epidemic by Bloomsbury Press.
His career as a journalist has spanned almost 30 years. He lived for 10 years as a freelance writer in Mexico, where he wrote his first two books. In 2004, he returned to the United States to work for the L.A. Times, covering immigration, drug trafficking, neighborhood stories, and gangs.
In 2014, he resigned from the paper to return to freelancing, working for National Geographic, Pacific Standard Magazine, the New York Times, Los Angeles Magazine, and other publications.
Columbia Journalism School selected him as a 2008 recipient of the Maria Moors Cabot prize, for a career of excellence in covering Latin America. He is also a 1998 recipient of an Alicia Patterson Fellowship, one of the most prestigious fellowships given to print journalists.
This webinar is available to members only.