Forum23 Registration Now Open!
We look forward to hosting experts from across the globe to learn together. But don't just take our word for it – Watch this video to hear from past Forum Speakers.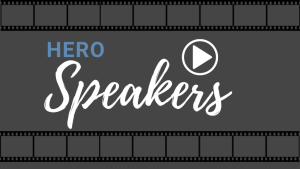 Spring 2023 Think Tank
HERO Members Only: Register today for our Spring Think Tank. This virtual event is a free and exclusive to members only. Our theme Measures that Matter to Employers AND Employees will be held Monday & Tuesday, May 22 & 23.
HERO Hub Updates: New Content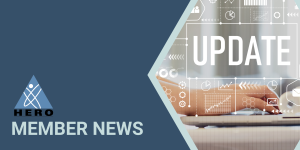 April saw the rollout of all of 2021 and 2020 archived content, including HERO Forum presentations, Think Tank recordings and webinars. This month's featured topic is Workforce Mental Health. Here are just three of the more than 50 presentations and videos on Workforce Mental Health. Don't have a log in? Contact Pat Rohner at pat.rohner@hero-health.org
HUB log in required to access the items below:
Would other members of your organization be interested in viewing these resources? Remember: member organizations receive an unlimited number of login IDs, so pass it along!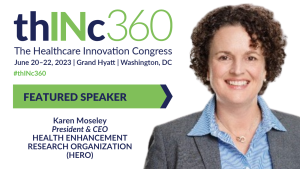 From our Partners at thinc360 – The Healthcare Innovation Congress will take place on June 20-22, 2023 – at the Grand Hyatt in Washington, DC. HERO's President & CEO, Karen Moseley, will moderate a panel at this event. Learn more: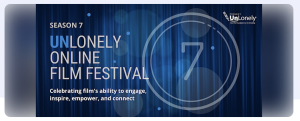 From our Partners at The Foundation for Art & Healing – The Unlonely Project will launch the 7th Annual Unlonely Film Festival on June 4th at 7 p.m. ET. Join this FREE Event and view more than 30 new, powerful short films focused on loneliness from a diversity of perspectives.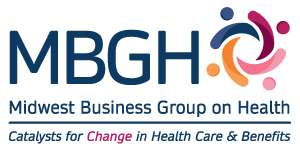 From our Partners at the Midwest Business Group on Health – The 43rd Annual Conference, Reshaping Today's Health Benefits: Strategies for Employers & Other Stakeholders, will take place in Chicago, IL, May 9 & 10, 2023. Learn more and register here.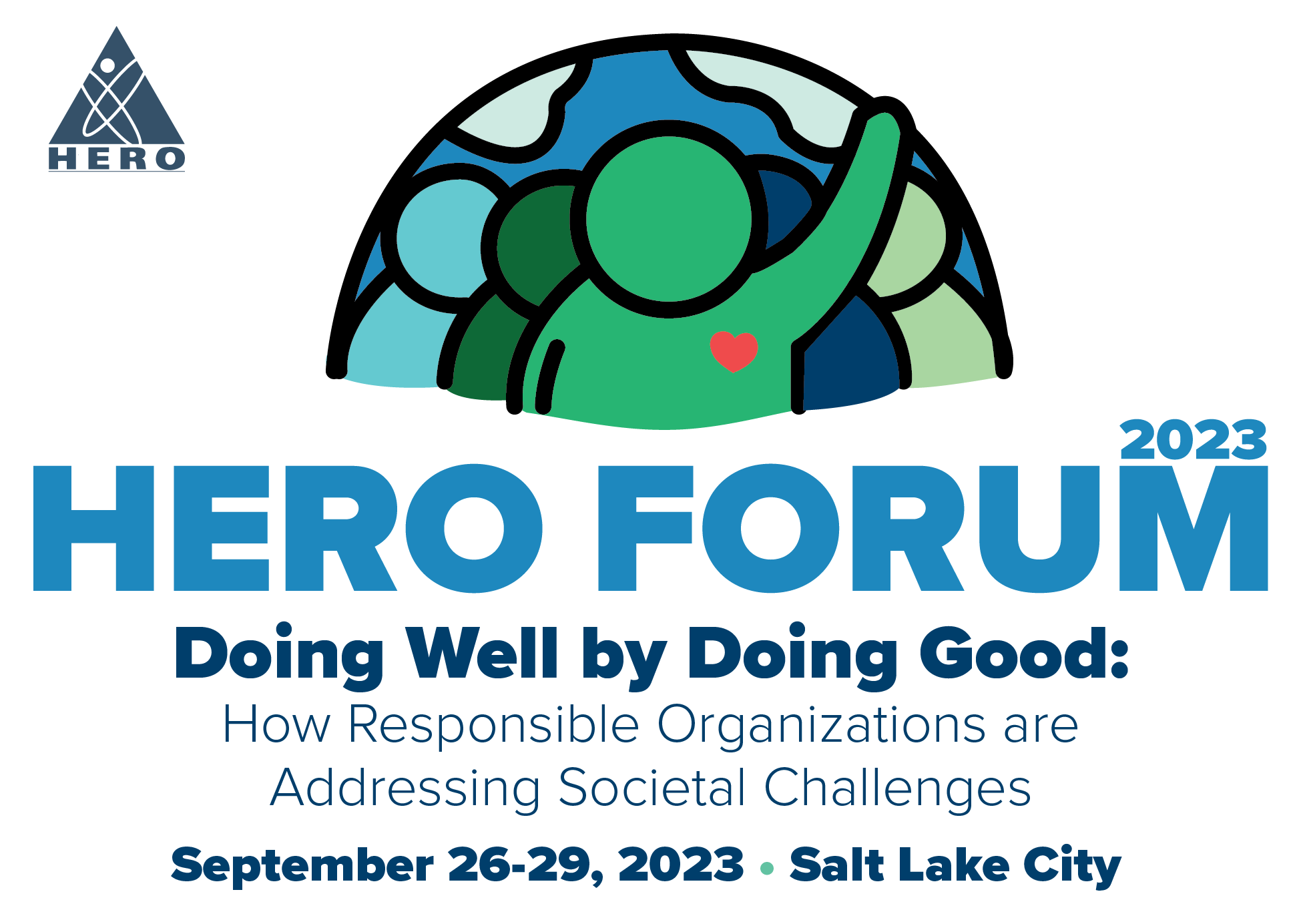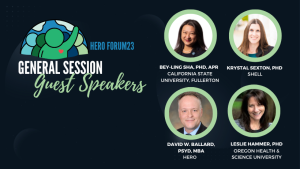 Join us in Salt Lake City! Forum23 will feature many expert speakers and panels as we explore our theme, Doing Well by Doing Good: How Responsible Organizations are Addressing Societal Challenges. Our afternoon general session on the first day of Forum23 will be Mind the Gap: Putting Science to Work in Health Promotion with Leslie B. Hammer, PhD, of Oregon Health & Science University; Krystal Sexton, PhD, of Shell; Bey-Ling Sha, PhD, APR, of California State University, Fullerton; and, HERO's own David W. Ballard, PsyD, MBA. See more in our Agenda, learn about our hotel Accommodations and Register for the event today!
\
HERO HEALTH & WELL-BEING AWARDS
2023 HERO Workplace Health & Well-Being Awards: Deadline April 30th!
Nominations for the 2023 HERO Awards are now open! Information on the nomination process, award categories, and submission guidelines can be found here. Learn more about the 2022 Award Recipients.
HERO WEBINARS
Supporting Employee Health at Work: Impacts of Differing Perceptions across Wage Categories
May 2nd | 11:00 am CT / 12:00 pm ET | Register
1 CHES Credit Available
Join leaders from the University of Michigan's employee wellness program, MHealthy, to learn about their research and program efforts, including social determinants of health and mental and emotional health strategies. Karen Schmidt, Senior Director, and Kristi Rahrig Jenkins, Research Program Manager, will provide a brief overview of the University of Michigan's approach to well-being efforts and the findings of a recent study on the association between sources of stress and perceptions of organizational and supervisor support for health and well-being.
Sponsored by Health Enhancement Research Organization (HERO), a designated provider of continuing education contact hours (CECH) in health education by the National Commission for Health Education Credentialing, Inc. This program is designated for Certified Health Education Specialists (CHES) and/or Master Certified Health Education Specialists (MCHES) to receive up to 1 total Category I contact education contact hours. Provider ID#101039

HERO Member's Only Webinar: Is it time for the 4-day work week? Yay, nay, or it depends?
June 21st | 11:00 am CT / 12:00 pm ET | Register
Join us as we hear from Juliet Schor, PhD, economist and professor of sociology at Boston College, and learn about her research with companies transitioning to a 4-day work week. She will be joined by Tami Simon, JD, HERO Board Member and Senior Vice President, Consulting Leader at Segal. Hosted by HERO's Emily Wolfe, MSW, LCSW.