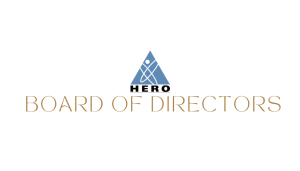 The State of HERO
Last week, the HERO Board of Directors met for their annual meeting, highlighted by the election of new Directors and Officers. February 2020 marked our last election when Anita Shaughnessy assumed the role of Board Chair. Anita's full two years as Chair have been marked by the pandemic, and she has led us on a steady course, navigating historical challenges while also charting a new strategic plan. We will benefit from Anita's practical insights for two more years in the role of Past Chair.
Four Directors concluded their service to the Board and were recognized for their valuable contributions: Seth Serxner for his service as Chair/Past Chair and for being innovative, curious, high-energy,and kind; Dave Schweppe for his service as Treasurer and his measurement- and data-driven approach and humor; Jack Groppel for his critical insights on complex issues and leading with head and heart; and Shelly Wolff for her service as Strategic Planning Committee Chair and her ability to "herd the cats" with patience toward the big picture.
The board has elected four (4) new Directors and welcomes Steven Noeldner, Jennifer Posa, Krystal Sexton, and Ryan Sledge. Please help me congratulate them, along with our newly elected officers:
Chair – Joni Troester
Vice Chair – Dexter Shurney
Treasurer – Ryan Sledge
Secretary – Tami Simon
Learn more about our Board by visiting our About Us page.
Looking forward,
Karen Moseley, CEO & President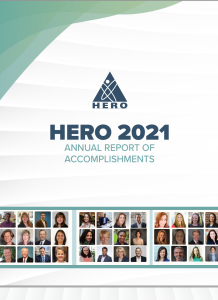 2021 HERO Annual Report
The HERO team has compiled the 2021 Annual Report for member and public review. HERO team members have contributed sections covering Research, Committees, and Events. With words from our senior fellows, and a forward from our CEO Karen Moseley, and immediate past chair, Anita Shaughnessy, the Annual Report covers HERO's look back on 2021 and a look forward to 2022. Read it here: 2021 Annual Report
Call for Presenters- Deadline March 4th!
The Forum22 Call for Presenters deadline is Friday, March 4, 2022. HERO is seeking abstract submissions from those interested in presenting during the annual conference which will be held in Amelia Island, Florida this September 19-23, 2022.
Winter Think Tank
Changing Boundaries, Changing Benefits: How employee well-being approaches are adapting to the new ways we work
March 3 & 4, 2022 | 10:00 AM – 3:30 PM CT
Virtual Event

CHES/MCHES Credits Available: 9 (attendance required March 3rd and 4th)
Building on HERO's 2021 Forum where we examined how the syndemic of COVID-19 and racial inequities has challenged individual and organizational resiliency, the 2022 Winter Think Tank examines how organizations that are chronically adapting their workplace cultures are also revisiting their approaches to supporting employee well-being. Just as organizational and management flexibility is the watchword for employers striving to support a diversity of work styles and scheduling preferences, how should well-being initiatives be tailored to support a diversity of personal health and well-being needs and preferences?
This think tank anticipates that chronically flexible approaches to organizing work foretell exciting opportunities for bolstering employee well-being. We also expect hybrid work, the gig economy, and labor shortages presage untold threats to employee health and safety. Per our HERO Think Tank tradition, we will welcome an eclectic mix of experts representing business, population health, and social sciences to share their research, ideas, and insights about how ongoing and significant change in personal and professional boundaries can be a boost or a bane to employee well-being. And, per usual, we will dedicate a healthy proportion of our Think Tank agenda for members to learn from each other, share stories about how they are adapting their well-being initiatives, and embark on unfettered ideation that challenges us all to meet a chronically flexible work environment.
HERO Forum22
Watch for details coming soon!
How the Choices We Have Influence the Choices We Make: Diversity, Inclusion, and the Integration of Lifestyle Medicine and Population Health Promotion
September 19-23, 2022
Amelia Island, Florida
Summer Think Tank Preview
More details coming soon.
Spirituality, Faith, Inclusion, and Well-being: What Place for the Workplace?
June 6 & 7, 2022 -Save the dates!
Virtual Event
HERO HEALTH & WELL-BEING AWARDS

Award Nominations Now Open for 2022 HERO Workplace Health & Well-being Awards
Nominations are now open for the 2022 HERO Workplace Health and Well-Being (HWB) Awards. These awards honor dedication and commitment to the field and acknowledge outstanding achievements in the practice of HWB in the areas of leadership and research. Honorees are asked to share their experiences in HWB with their peers at the HERO Forum during the awards presentation.
You can nominate an individual by visiting the Forum portal — just click here.
HERO SCORECARD
HERO Health and Well-being Best Practices Scorecard in Collaboration with Mercer©
Take the Scorecard for 2022 today!
What is the Scorecard? Free web-based tool available via the HERO website
Designed to help employers, providers, and other stakeholders identify and learn about workplace health and well-being (HWB) best practices.
Available in US and International versions in English, Spanish, and Portuguese
More than 3,000 organizations have completed the Scorecard
Subjected to validation studies aligning higher scores with better program participation rates, health risk trend
Contact Mary.Imboden@hero-health.org for questions regarding the Scorecard.
HERO COMMITTEES
Get involved in a HERO committee today!
Much of what HERO is able to accomplish is achieved through the efforts of our volunteer committees.
Currently:
The HWHC Committee is developing an employer guidance report detailing DEI informed workplace policies and procedures, including the impact on workforce equity, where to begin, and employer examples.
The WMHWB Committee is developing video interviews highlighting employer bright spots in workplace mental health and well-being.
The EEx Committee is summarizing survey findings and beginning employer interviews for the Member Resource Center.
The Research Study Subcommittee is working with the WMHWB Committee to identify and analyze industry measurement tools for resilience, burnout, stress, psychosocial risks, and others.
Contact Emily.Wolfe@hero-health.org to get involved today!
HERO WEBINARS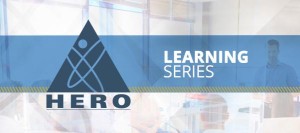 Our 2022 learning series will continue to offer current research and best practices in workplace wellness, including presentations by:
Robert Lennon, MD, JD, Associate Professor, Department of Family and Community Medicine, Penn State Health Milton S. Hershey Medical Center; Affiliate Faculty, Penn State Law
Lauren Van Scoy, MD, Associate Professor, Departments of Medicine and Public Health Sciences, Penn State
Sara Johnson, PhD, Co-President & CEO, Pro-Change Behavior Systems, Inc.; Senior Research Fellow, HERO
Meg Lovejoy, PhD, Research Program Director, Harvard Center for Population and Development Studies
Mark G. Wilson, HSD, Health Promotion & Behavior Professor Emeritus, University of Georgia College of Public Health
Dorota Weziak-Bialowolska, PhD, Research Scientist, Department of Environmental Health, Harvard T.H. Chan School of Public Health
Heather Kitzman-Carmichael, PhD, Research Director, Baylor Scott & White Health
Leilani Dodgen, MPH, Research Project Manager, Baylor Scott & White Health
Watch your email for dates and more information.
HERO webinars are open and free for the public. HERO members can access the webinar archives to view past webinars.
NEW HERO MEMBERS
Welcome new members!
Welcome to our new HERO members HCA Healthcare and Medikeeper. Click on the images to earn more about each organization.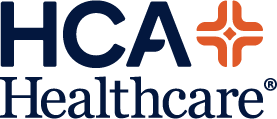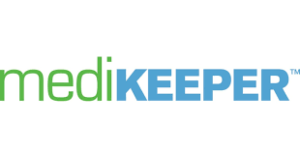 Know a company that may be interested in becoming a member? Contact Pat.Rohner@hero-health.orgfor more information.