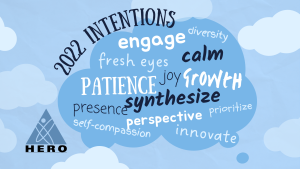 2022 Intentions: Fresh Eyes
New Year's resolutions. Do you react positively or negatively to the mention of such? Personally, I have mixed feelings from year to year. More recently, I've gravitated toward a one- or two-word intention. For 2022, my intention is "fresh eyes." After enduring so much change and disruption over the past two years, it will be important, refreshing even, to embrace a new perspective, which can lead to new opportunities that were once hidden from the old view.  
Two behaviors are important to support a fresh eye approach: (1) rest and recovery; and (2) clearing the clutter. I learned about the important balance between stress and recovery from Jack Groppel, HERO Board member and co-founder of the Johnson & Johnson Human Performance Institute: if we want to invest our best energy, we must also be strategic about our recovery. And who can see through clutter! 
The HERO team recently shared our 2022 intentions with each other, and it was so affirming to hear the common threads that connected. You can see them in the word cloud we have shared. Prioritizing patience and calm, hope and joy, growth and self-compassion, and engagement and presence, those were our shared goals. As a group, we're also aiming to push boundaries and support each other in new directions. All of this is possible with the strategic direction set by our HERO Board and the support of our HERO members. 
We're all looking forward to approaching this new year and forging new paths of opportunities and partnerships. 
-Karen & the HERO Team 

The HEROForum21 Proceedings are available for review with detailed recaps from speakers and staff. Read about the breakout sessions you missed, review the topics, and learn more about HERO's plans for 2022. Read Proceedings here: https://hero-health.org/wp-content/uploads/2021/12/HERO-2021Proceedings.pdf
Watch On-Demand Forum21 here: https://www.eventsquid.com/event.cfm?id=13037
Winter Think Tank
March 3 & 4 | 10:00 AM – 3:30 PM CT (both days)
Virtual Event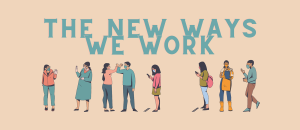 Building on HERO's 2021 Forum where we examined how the syndemic of COVID-19 and racial inequities has challenged individual and organizational resiliency, the 2022 Winter Think Tank examines how organizations that are chronically adapting their workplace cultures are also revisiting their approaches to supporting employee well-being. Just as organizational and management flexibility is the watchword for employers striving to support a diversity of work styles and scheduling preferences, how should well-being initiatives be tailored to
 support a diversity of personal health and well-being needs and preferences?
This Think Tank anticipates that chronically flexible approaches to organizing work foretell exciting opportunities for bolstering employee well-being. We also expect hybrid work, the gig economy, and labor shortages to presage untold threats to employee health and safety. Per our HERO Think Tank tradition, we will welcome an eclectic mix of experts representing business, population health, and social sciences to s
hare their research, ideas, and insights about how ongoing and significant change in personal and professional boundaries can be a boost or a bane to employee well-being. And, per usual, we will dedicate a healthy proportion of our Think Tank agenda for members to learn from each other, share stories about how they are adapting their well-being initiatives, and embark on unfettered ideation that challenges us all to meet a chronically flexible work environment.
CHES/MCHES Credits Available: 9 
(attendance required March 3rd and 4th)
Join us March 3-4, 2022 from 10 a.m. CT to 3:30 p.m. CT each day, for this free members-only virtual event! Register today: https://us06web.zoom.us/meeting/register/tZwpd-uqrTkqGNG1xt8wBbL-ukwF2buUg1NB
HERO SCORECARD
HERO Health and Well-being Best Practices Scorecard in Collaboration with Mercer©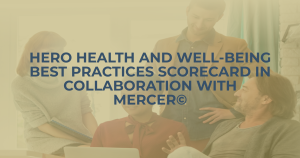 HERO Health and Well-being Best Practices
 Scorecard 
in Collaboration with Mercer©
What is the Scorecard?
Free web-based tool available via the HERO website

Designed to help employers, providers, and other stakeholders identify and learn about workplace health and well-being (HWB) best practices.

Available in US and International versions in English, Spanish, and Portuguese

More than 3,000 organizations have completed the Scorecard

Subjected to validation studies aligning higher scores with better program participation rates, health risk trend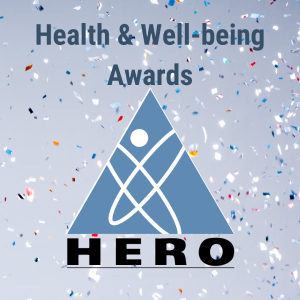 HERO Awards Nominations opening soon
Nominations will soon be open for the 2022 HERO Workplace Health and Well-Being (HWB) Awards. These awards honor dedication and commitment to the field and acknowledge outstanding achievements in the practice of HWB in the areas of leadership and research. Honorees are asked to share their experiences in HWB with their peers at the HERO Forum during the awards presentation.
Look for new information for the 2022 nominations coming soon. Make sure you subscribe to all of our emails and don't miss out on HERO news.
HERO COMMITTEES
Have you worked on a HERO committee? It's a New Year- Volunteer now!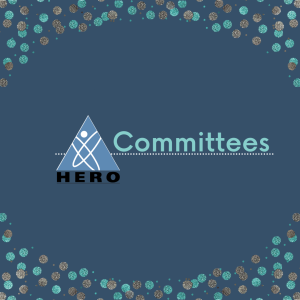 Much of the good work that HERO does is achieved through the efforts of its volunteer committees. Three types of HERO committees are active today:
HERO Standing Committees

HERO Study Committees, and 

HERO Ad Hoc Committees
From Emily Wolfe, HERO Committee Project Manager: "In addition to HERO staff, much of the valuable work we achieve directly results from volunteers serving on committees. HERO volunteers commit themselves to supporting the creation and dissemination of HWB research and best practices in addition to their regular day job- essentially, they go above and beyond to benefit our profession. 2021 continued to be taxing on everyone in a myriad of ways. Yet, HERO volunteers rallied together to forge professional relationships and advance conversations about critical topics such as workplace mental health, the employee experience, D&I, and health equity. Over the last year, volunteers invested time to complete important work that serves as the foundation for many valuable 2022 deliverables."
HERO WEBINARS
HERO Learning Series continues in 2022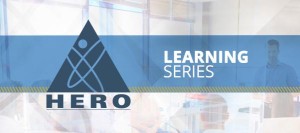 HERO webinars provide industry professionals educational opportunities to enhance their performance in the workplace. We began the year with a webinar from Dr. Antonis Kousoulis, Director at the Mental Health Foundation where he leads the public mental health research, programs, and policy functions in England and Wales. He presented findings from a Delphi research methodology that sought expert and public input into effective mental health messaging. Watch the Dr. Kousoulis webinar.
Our 2022 learning series will continue to offer current research and best practices in workplace wellness, including presentations by:
Robert Lennon, MD, JD

, Associate Professor, Department of Family and Community Medicine, Penn State Health Milton S. Hershey Medical Center; Affiliate Faculty, Penn State Law

Lauren Van Scoy, MD

, Associate Professor, Departments of Medicine and Public Health Sciences, Penn State

Sara Johnson, PhD

, Co-President & CEO, Pro-Change Behavior Systems, Inc.; Senior Research Fellow, HERO

Meg Lovejoy, PhD

, Research Program Director, Harvard Center for Population and Development Studies

Mark G. Wilson, HSD

, Health Promotion & Behavior Professor Emeritus, University of Georgia College of Public Health

Dorota Weziak-Bialowolska, PhD

, Research Scientist, Department of Environmental Health, Harvard T.H. Chan School of Public Health

Heather Kitzman-Carmichael, PhD

, Research Director, Baylor Scott & White Health

Leilani Dodgen, MPH

, Research Project Manager, Baylor Scott & White Health
Watch your email for dates and more information.
HERO webinars are open and free for the public. HERO members are able to access the complete webinar archive on demand.
HERO JOB BOARD
Midwest Business Group in Health Hiring
The Midwest Business Group on Health is hiring a Director of Strategic Partnerships. See the job specifics to learn more HERE.
HERO RECOMMENDS
HERO member, The American Heart Association, has shared a valuable report that covers strategies, guiding principles, best practices, and other resources organizations can use to build toward health equity. 
From the Harvard Business Review, authors Brian Kropp and Emily Rose McRae look closely at how the workforce and workplace are changing in the midst of a pandemic, inflation, and much more.
The 2021 Mark Dundon Research Award recipient, Rachel Henke, has published an article in the American Journal of Health Promotion, covering the state of the COVID-19 pandemic and the ongoing influence on current health behaviors.
This Gallup report covers three (3) main points: Communicate often and clearly; Develop managers to lead and retain their teams; Workplace wellbeing is a differentiator; make it a priority
Author Ryan OPendell writes, "We will remember 2021 as the year that the pandemic did not end — but we learned how to live and work despite the ongoing challenges," in this Gallup article.
HERO NEWS
New Member Alert! Welcome Ardmore Institute of Health

Please welcome Ardmore Insitute of Health as a new HERO Member! You can learn more about Ardmore's mission to work for a future where healthy lifestyles will be the preferred method to prevent, treat and reverse chronic diseases such as diabetes and obesity.
Learn more here: https://www.ardmoreinstituteofhealth.org/
The Health Project Survey

From HERO's friends at The Health Project: The purpose of this survey is to gather input from worksite health professionals regarding the perception and pursuit of a C. Everett Koop Award for your organization or clients. Your input will help us shape the future of the Award and The Health Project as an organization. The survey will take approximately 2 minutes to complete.   TAKE THE SURVEY