When you think about the future of work, what role will health and well-being professionals play? For those of you who missed our February Think Tank Roundtable in San Diego, we took our cues from the local expansive blue skies and did just such thinking. In this month's HERO Brief, I've written up some Think Tank Proceedings. You'll see that 90 of your HERO colleagues conjured up new insights about the vital role we need to play in engaging employees by creating environments that boost performance. Read on, though, as you will also find the strain of health and medical benefits on total compensation and business results indicates that we're far from done with our work in health risk reduction.
This month's HERO Brief also includes summaries of the webinars we ran during the San Diego roundtable and we direct you to the PowerPoint slides that accompanied our Think Tank research panel. Look also for results from our HERO member satisfaction survey. That you are our greatest boosters and source of referrals to new HERO corporate members was no surprise and it affirms my conviction that, like any COOP, members who are eager to give back to this profession are central to HERO's success.
And, as usual, look below for links to our future and past educational offerings as well as for links and to articles from HERO staff, from our HERO members and from other sources I just couldn't resist bringing to your attention. After all, in our member survey, you named "staying current in the field" as a key benefit of your Think Tank membership. Why shouldn't "March Madness" include being insanely smart?


Register for our webinar with Dr. Megan Amaya of The Ohio State University
March 16th, 2016
12:00 – 12:30 PM CST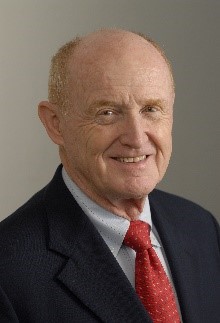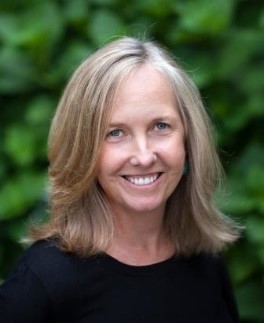 Register for our webinar with Dee Edington and Jennifer Pitts of Edington Associates

March 30th, 2016
12:00-12:30 PM CST

In music, consonance and dissonance relate to how agreeable/disagreeable sounds can be when put together. At this year's Think Tank, my ear picked up on similar acoustic tensions when participants exchanged views on the future of work, wellness and employee engagement. That changes in health affect changes in productivity is a well-established paradigm in the health and well-being movement, but what of changes in work and the workplace? Can we fashion a future where all workplaces positively influence the health of employees, families and communities? HERO Think Tank members and expert facilitators brought just such ideas and answers to our 2016 Roundtable discussions in San Diego. It is one thing to predict that millennials will bring a different style or the emergence of virtual work foretells a new pace, but it is altogether another thing to wish, as many of our Think Tank participants did, that workers need to be manifestly different to thrive in companies of tomorrow. It's a belief that spawns from reports such as from Gallup, that 70% of workers today are not engaged. Why? Typical jobs are missing what more and more people working in wellness want to change. That is, work and workers with "purpose, meaning, identity, fulfillment, creativity, autonomy—all these things that positive psychology has shown us to be necessary for well-being (Thompson, 2016)." Continue Reading…
A Think Tank Town Hall Meeting (Recording available for HERO Members)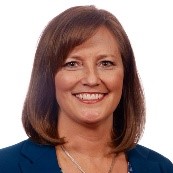 "What's on the Minds of the CEOs, HR Leaders, and Employees." Panel Chair: Sue Willette
At the HERO Think Tank meeting in February, 2016 in San Diego, Sue Willette, a national strategist at Aon Hewitt (and HERO Board member) hosted a town hall meeting that challenged our thinking about the gap between our aspirational visions for well-being and our the pressure that employers still feel relating to affordable employee benefits. On Sue's panel were HERO members Kellie McLaughlin of Graco, Stephen Doyle of UPMC, and Andrew Crighton of Prudential Financial.
HERO Millennials (and one Gen Xer) Rise to the Challenge of an Extemporaneous Panel 
If you think it's an intellectual challenge to prepare to present at a Think Tank, how about when the host gives you five minutes to prepare? Our panel on "Sustainability" was as expressive as they were thoughtful in addressing what sustainability will likely mean to their organizations and our profession: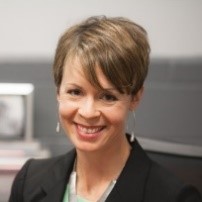 Ashley (Brinn) Kletke, Senior Manager Wellbeing, Stryker. "Sustainability means products that come out of an organization contribute to the sustainability of the environment and sustainability of the organization. Sustainability of the growth of the company is the place where wellbeing fits the best and we have to make sure we do not leave people at the starting line."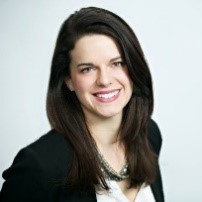 Pari Luna, Director of Health Strategies, Hays Companies. "Adaptability and flexibility are important as a profession evolves. We need to refine our measurement process and more clearly articulate our value proposition."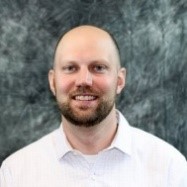 Greg Howe, Wellness Manager, Lincoln Industries. "Sustainability of our company within the community gets expressed in how we invest in the youth of the community such as our partnership with Healthy Lincoln and Junior Achievement, which involves working with schools."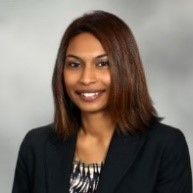 Roshanthi Fisher, Wellness Consultant, Lockton Companies. "Nearly every organization has wellness but it is presently focused too narrow. Sustainable approaches will bring together total rewards, compensation, work life balance and safety. The sustainability of companies is what will sustain wellness."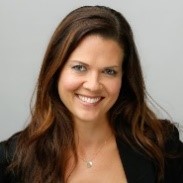 Jennifer Martinsen, West Region Director, Health and Performance, HUB International. "Most employers are distracted by ACA and compliance issues. We need to shift priorities at HERO and partner with disciplines like organizational development so we can better help companies understand the foundation they need to build before putting programs in place."
Survey after survey shows that millennials want to work for companies that place a premium on employee welfare, offer flexible scheduling, and bestow a sense of purpose.  The companies on this list are diverse in many ways but are similar in one very important way – they care for their employees. Read more on the Wellable blog here.
More Think Tank Recordings: An Employer Practitioner Panel session moderated by David Schweppe of Kaiser Permanente. The panelists include Anthony Anderson of Bath Iron Works, Kirk Larson of TURCK, Inc., and Jeff Rosenblum of Franklin Square. The panel discussed how they developed and implemented health policy and culture changes in their organizations with a special shared emphasis on the essential element trust. Also on this recording is a recap about the Think Tank Proceedings from HERO President Paul Terry, and a presentation by Jeremy Doyle on "people analytics."  HERO members can view the recording of the webinar broadcast for this session in our Resource Center.

HERO, Mercer Introduce Health and Well-Being Scorecard to International Employers
New York and Edina, Minn. (March 15, 2016) — HERO and Mercer announced today the launch of The HERO Health and Well-being Best Practices Scorecard in Collaboration with Mercer – International Version. Modelled after the successful US version, the HERO International Scorecard is designed for use by employers in any country*. The HERO International Scorecard, which is available online and free of charge, allows employers to evaluate their health and well-being efforts by using a comprehensive inventory of current best practices compiled by industry thought leaders. Read on…
Wednesday Webinar with Dr. Steven Noeldner
In case you missed it, our Wednesday Webinar from February 17th is available on the HERO blog. Hear Dr. Noeldner discuss the release of the international version of the HERO Health and Well-being Best Practices Scorecard in Collaboration with Mercer©.
If you haven't already, be sure and like our newly updated HERO Facebook page. While Twitter and email will continue to be our main methods of communication, we will be posting all major announcements as well as photos from HERO events on Facebook. You can find the page here.
HERO Member Survey Results
HERO recently surveyed our members to assess how we're doing in meeting your needs and to get your input on how HERO can continuously improve. Our thanks to you who responded!
You gave us plenty to think about regarding how to grow our Think Tank! For instance, when asked how respondents first became aware of HERO, the majority of you (38%) indicated that it was from another HERO member or from a colleague within your organization (29%). When it comes to the importance of benefits you all feel you receive from HERO membership, you were asked to rate choices on a scale of 1 to 5. Most of you (76%) feel it's extremely important (a 5) that HERO helps you to keep abreast of current trends and issues. Networking was even more important to you, with 85% rating it either a 4 or 5.  I was delighted to see that 100% of you who responded say that you are either satisfied or very satisfied with your HERO membership, and, happily, 97% of you said you either have or will recommend HERO to another industry peer. Obviously, word of mouth has been and will remain HERO's greatest way to grow. Watch for our new member referral program to be announced later this year or, don't wait, give me a call if you want to learn more about how you can be rewarded for bringing HERO a new member.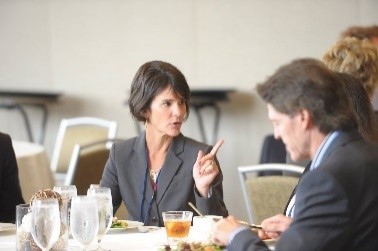 So what kind of activities are HERO members most engaged with? Well, 58% of respondents participated in one or more study committees and 35% in one or more standing committees. We have expanded our HERO webinars that feature the impressive expertise of HERO members and I'm pleased to report that 78% of you attended one or more. Also, 73% read this monthly "HERO Briefs", and 60% accessed our Members Only Resource Center.
New Officers to Lead HERO's Board of Directors
At the Annual Meeting of the HERO Board of Directors in February, the Board Voted in Dr. Ron Goetzel as HERO's New Board Chair and Dr. Seth Serxner as HERO's Vice Chair.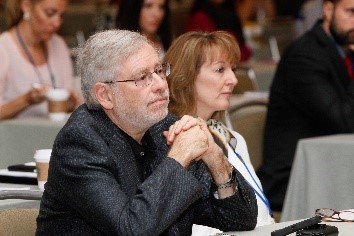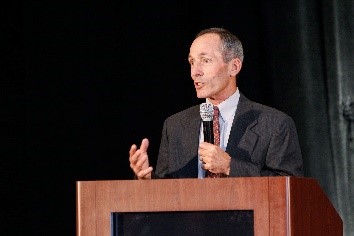 At the Think Tank member's dinner, we honored LaVaughn Palma-Davis for her stellar service as HERO's immediate past Board Chair.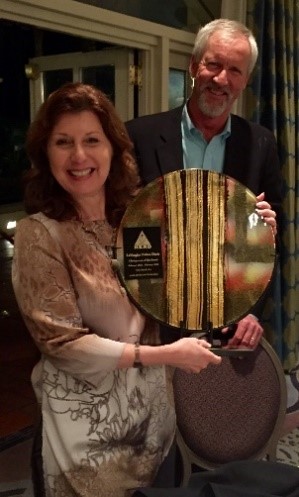 Global Healthy Workplace Awards and Summit

The GHW Awards Summit is on June 7th in Washington DC. This is the 4th annual event, this year it will be hosted by The American University. You can register here, and apply for the awards here.
Connecting Employers and Community Health
Employee Benefits News Online recently published an article about the benefit of employer-community collaborations and how they can reduce employer healthcare costs, referencing HWHC. There are also interviews by HERO Member Cathy Baase of The Dow Chemical Company, Karen Moseley, Vice President of Education for HERO, and Scott Peterson of Schwan Food Company. Read the article here.
A Human Energy Crisis?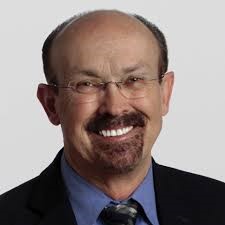 Dr. Jack Groppel from the J & J Institute and Co-leader of HERO's Productivity and Performance Study Group, published an article in Media Planet about the human energy crisis that is afflicting workplaces. He asserts that instead of asking employees "do you want to be healthier," we should be asking "do you want more energy?" Read the full article here.
Obesity, Systems Science and the Corporate World
Dr. Nico Pronk from HealthPartners and Co-Leader of HERO's Healthy Workplaces/Healthy Communities project published an article on obesity and related chronic diseases in the corporate world, and one about addressing obesity through systems science. Another one to take a look at is one I wrote and is about wellness terminology.
I've written often about how the use of financial incentives could result in unfair cost shifting, victim blaming, and generally evoking more harm than good. In 1992 I wrote the first of many articles on the foibles of "risk-rating" — what is now, errantly, referred to as "outcomes-based incentives." I take no satisfaction in having foretold the dark side of incentives, given how poised the health promotion field seems to be for rapid learning in the smart use of incentives. An article in the Well-being Practitioner on a "common sense" well-being model held that "you really don't care who or how many people sign up for your wellness program." That makes little sense to me. Continue Reading.
In an article for Employee Benefits News, I describe how the national shift from wellness to "well-being" has been rapid, yet does the newly accepted usage of the well-being term mark a subtle shift or a fundamental change in our professional orientation? That the health promotion profession hopes to divest of an inordinate focus on individual health habits and exert a broader influence on families, communities and life quality is a worthy aim. Whether "well-being" enables this more than "health promotion" or "wellness" depends on what's in these names. Read on.

Incentives vs. Penalties in Workplace Well-Being Programs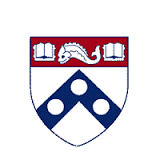 The University of Pennsylvania conducted a study that has been picked up by numerous trade journals. They report that more people reached the goals of their wellness program when faced with a penalty for failure compared to those with an incentive for success. In this study, 55% of those faced with a penalty for failure reached their goal, compared with 35% who were offered a reward and 30% who were offered nothing. The study was published in the Annals of Internal Medicine. Of particular interest to me was the conspicuous absence of any description of supportive interventions such as coaching or classes that assuredly must have accompanied the incentives.
It can be hard to keep track of nutritional information of the food you're eating when dining out. Based on a Morning Consult poll, though, people don't always care. The poll showed that 73% of respondents are likely to use nutritional information for calories and fat when buying groceries, but only 52% said they would use it for fast food restaurants, 50% for sit-down restaurants, and a mere 39% for entertainment venues. Still, Healthy majorities said pizza vendors (59 percent), movie theaters and theme parks (57 percent) and vending machines (57 percent) should be required to have nutrition labels. Read on.
Looking to keep up with new trends in employee wellness challenges? Check out the Wellable blog.
Vital Signs: Core Metrics for Health and Health Care Progress
This 2015 publication explores which measures in the health industry matter when it comes to gauging and understanding well-being in the U.S. Read more here.
Mental Health Apps
Many mental health experts believe that there's no replacement for the human touch. Others see plenty of potential in new smartphone and computer-based interventions, particularly those that are supported by sound research. Read on about mental health apps.
Can an app improve engagement and mood and reduce depression? "Techcrunch" describes research by ORCAS, a HERO member that is suggesting just that.
Does Health mean Wealth? We continue to get many journals citing the recent HERO study on wellness programs influencing stock performance.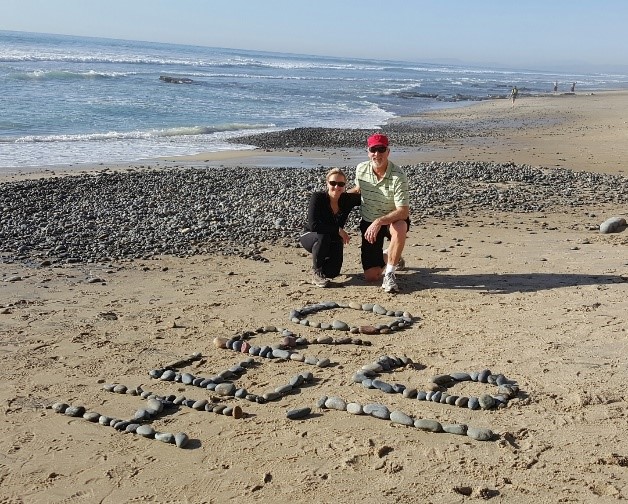 HERO's VP of Research, Jessica Grossmeier and I put our Zen tendencies to good use as we hiked along Torrey Pines to unwind after this year's Think Tank. The hike was both meditative and sweeping given we walked with our effervescent friend and mentor John Tarbuck from RedBrick while enjoying the dazzling mind of Chris Calitz from the American Heart Association.