New Year, Bright Future
This month marks a new milestone in HERO's history with the addition of Sara Johnson, PhD, as HERO's first Senior Research Fellow. Sara is joining the HERO team as Jessica Grossmeier, PhD, departs to pursue a sabbatical, and Mary Imboden, PhD, steps up to the new position of Director of Research. HERO is indebted to Jessica for her research leadership that began as a volunteer years before she was added to the HERO staff. Sara joins Paul Terry, PhD, HERO's first Senior Fellow, providing continuity of research thought leadership that emphasizes HERO's middle name. In addition to this new role, Sara will continue in her leadership role at Pro-Change, as well as chair of The Art and Science of Health Promotion Conference and co-editor of Knowing Well, Being Well. HERO and the industry can expect great things from this dynamic duo of Sara and Mary. Read the news release here.
We also welcome Arline Ferrão, HERO's research intern for the Spring semester. Arline is pursuing a Master of Social and Organizational Psychology from Iscte – University Institute of Lisbon (Portugal) and will be focusing her HERO efforts on the HERO International Scorecard. Read more about Arline below.
The HERO Board, an extension of the HERO team, has been keenly focused over the last couple of months on completing the 3- to 5-year strategic plan. Of course, this plan will be valuable to the annual refresh of the HERO research agenda and to HERO activities in general. HERO members can expect a preview of the plan at the Winter Think Tank next month. If you haven't registered, now's your chance. And we're extending our virtual Think Tank attendance policy to allow three representatives from each member organization.
I'm optimistic as we enter this year with new beginnings, as well as learnings from 2020.
Karen
---
UPCOMING EVENTS
HERO Members Unmuted
A Think Tank Preview
Wednesday, January 27, 2021, 3:00 PM CT
Our monthly members-only networking group is going to jumpstart the conversation on allyship that will be the focus of our Winter Think Tank (see below). Come and share the initiatives that your organization has implemented, or if they haven't, explore some of the barriers to getting started. Watch your inbox or contact info@hero-health.org for more information.
HERO Health & Well-Being for Small and Midsize Business (HWB for SMB)
Thursday, February 4, 2021 @ 1:00 PM CT
If you joined the first official meeting of the HERO Health & Well-being for Small and Midsize Business (HWB for SMB) Group, you likely found yourself with acquaintances, old and new, who were unified in their desire to better support small and midsize businesses in their employee health and well-being efforts. In this next meeting, we'll continue themes from the first discussion and define the objectives for 2021, which could leverage the HERO Health & Well-being Best Practices Scorecard in Collaboration with Mercer©. Previous attendance not required.
Registration now open.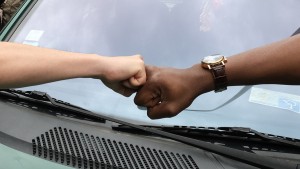 February 22-23, 2021
A Virtual HERO Think Tank and Do Tank
Allyship relates to the opportunity for a member of a socially privileged group to show support for an outgroup. This think tank examines the employee experience through the lens of an outgroup, people of color, and asks what our professional community and predominantly white HERO membership needs to do differently to achieve health equity and a robust employee experience for outgroups. Our think tank aim is to get us on the same page concerning the magnitude of systemic racism and what sustains discriminatory practices. Our do tank aim is to transcend policy discussions and develop an action agenda that enables HERO Think Tank members to "be the change."
Registration now open.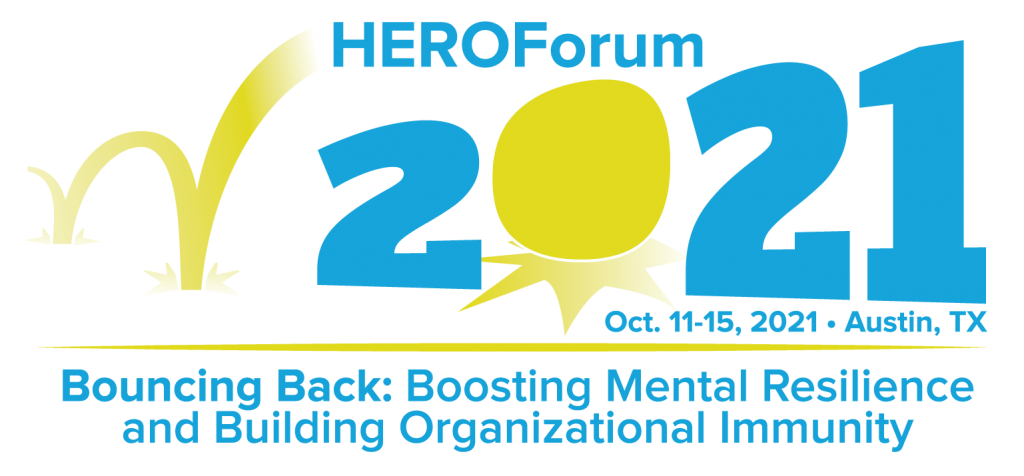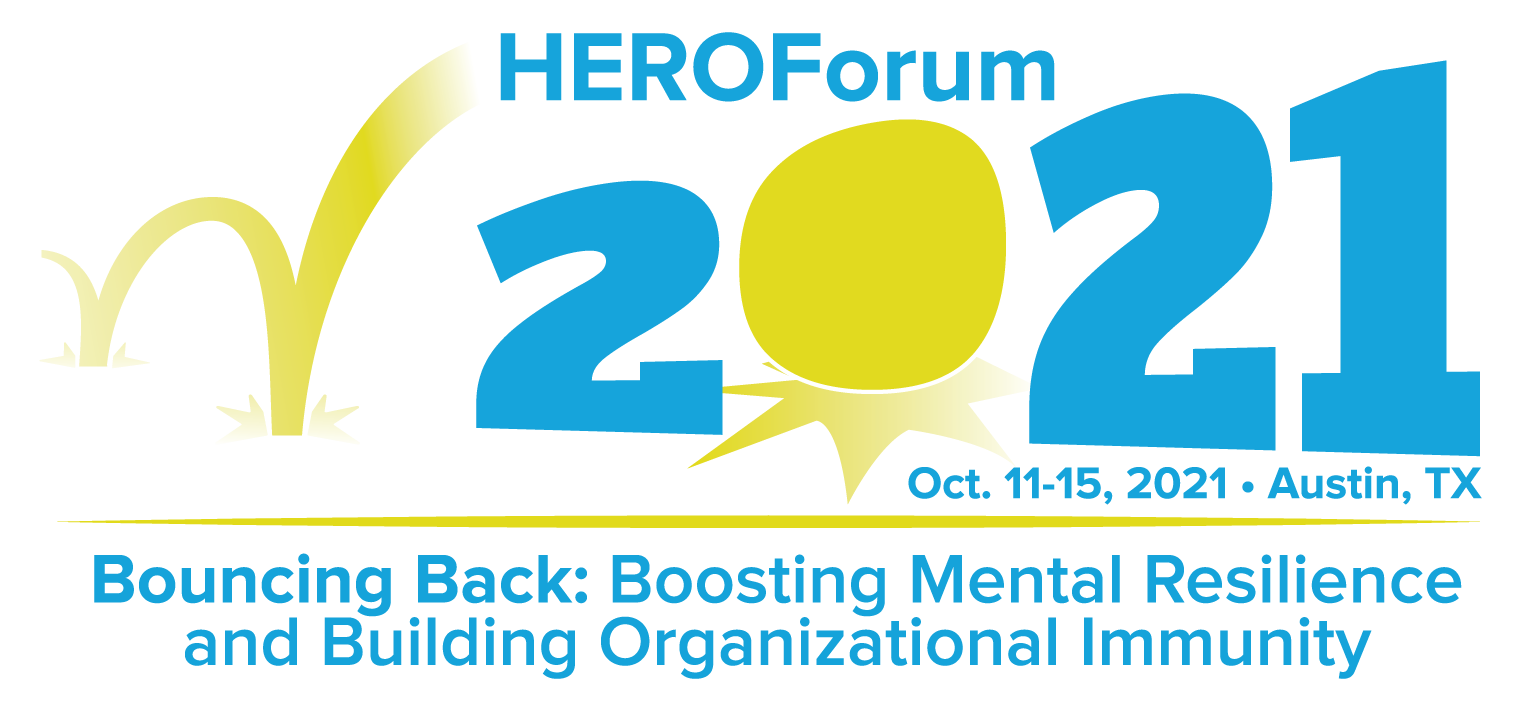 Our Forum21 theme explores how resilient organizations are reshaping their health and well-being initiatives to boost employee mental health, dismantle systemic racism, and cultivate community partnerships that will rebuild trust in institutions.
HERO welcomes submissions from all organizational sectors that have innovative employee health and well-being initiatives to share and stories to tell, successes or setbacks, that help move our profession forward.
Six Presentation Tracks for HEROForum21:
Worksite Health Promotion 101. This learning track accommodates Forum21 participants who are new to the profession or who are not formally trained in health promotion.
Worksite Health Promotion 401. Top experts in population health management with technical, clinical, and research-based presentations are encouraged to submit in this track.
Braving the Second Wave. Presentations on boosting mental resilience, reimagining employee assistance programs, and sharing research or practice innovations designed to support post pandemic stress and anxiety.
Dismantling Systemic Racism at the Workplace. We are eager for presentations on improvements and progress being made in diversity, equity, and inclusion offerings at workplaces.
Pandemic Preparedness and Wellness. What have we learned from the coronavirus that will change how we organize health and well-being initiatives in the future?
Measures That Matter. What new data are informing your health and well-being strategic planning?
Click here to begin the abstract submission process.
For further track information and submission requirements, download the submission guidelines. Abstracts due March 1, 2021.
HERO is a designated provider of continuing education contact hours (CECH) in health education by the National Commission for Health Education Credentialing, Inc. Provider ID# 101039
---
HERO RECOMMENDS
Resources and Readings
Community-Led Initiatives for Population Health Improvement
The Roundtable on Population Health Improvement is hosting a 2-day virtual workshop featuring community-led initiatives that improve health and well-being. This event will feature presentations and discussions on community-led action around a variety of population health improvement areas, including the social determinants of health. The workshop will be held on January 28-29. There will be two sessions daily: 11 am to 1 pm and 2 to 4 pm EST. Visit NASEM Health for more information.
Genetic Testing in Health and Wellness Programs: Results of a Recent NIH-Funded Study
The science behind genetic testing and the applicability of such tests in managing population health is expanding at a rapid pace. At the same time, the costs of tests are coming down. For employers, this may be the right time to reassess costs versus benefits of employee wide genetic testing. Pat Deverka and Marc Williams write a guest blog post for HERO describing their federally funded research project designed to characterize the current state of employer-sponsored genetic testing, particularly in the context of wellness programs.
America's healthcare system will struggle to deal with Covid 'long-haulers'
Covid patients whose illness lingers can have a variety of symptoms that put a further demand on our healthcare system. Read Jennifer Lutz and Richard Carmona's article on post-viral fatigue and long-haul syndromes.
25 All Time Greatest Books in Health Promotion
HERO's Paul Terry is putting together a "Best of" list and he wants your help! Paul is looking for the best books in health promotion. What are the most influential authors, theories, and concepts that guide your work? Join Paul on the HERO blog and add your own nominations in the comments section.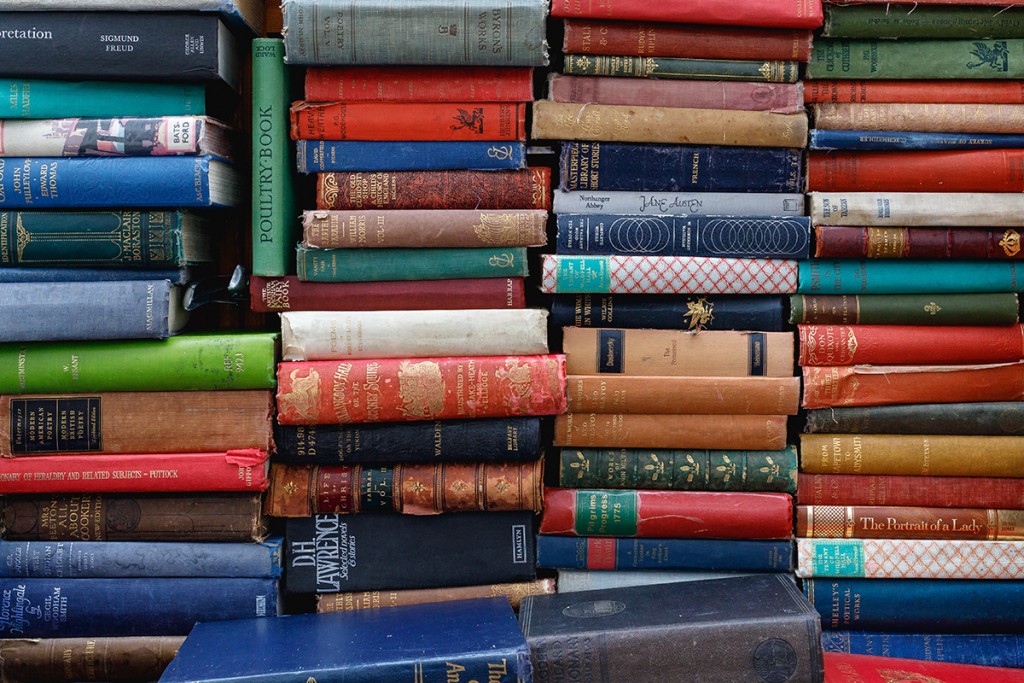 ---
HERO COMMITTEES
News and Updates
Call for Study Committee Volunteers!
Are you looking for ways to get more involved with HERO in 2021? Consider volunteering to join a Study Committee! Serving on a Study Committee is a fantastic way to network with other HERO members, contribute to HERO publications, and bring your organization's perspective to the table!
Current Study Committees:
The Employee Experience Study Committee (EEx) evolved from two previous committees, the Culture of Health Committee and the Engagement Committee. EEx launched in early 2020, but given the issues facing our nation and the world, it was necessary to pause and reflect. EEx Committee members resumed later in the year, engaging in robust discussions. As we enter 2021, EEX is relaunching with a completed charter and EEx Employer Survey underway! You can review the charter here. Committee Co-chairs: Stewart Sill (IBM Watson Health) and Dr. Matthew Harrison (Jackson Healthcare).
The Workplace Performance Study Committee (WP) focuses on workplace mental health and well-being, and over the past two years, it has completed its charter. Their important work culminated into two valuable deliverables: a robust report, Employee Mental Health and Well-being: Emerging Best Practices and Case Study Examples, and a complimentary PowerPoint summary highlighting best practices. Both publications can be found here under Committee Publications. As we enter 2021, WP is in the process of refreshing its charter while maintaining a focus on mental health and well-being from new vantage points. Join this committee to assist with charter development, identifying valuable deliverables, and bring your expertise to the table! Committee Co-chairs: Heidi Greenberger (AbleTo Inc.) and Jill Hamilton (Hennepin County).
Similarly, the Healthy Workplaces, Healthy Communities Committee (HWHC) completed their charter and is refreshing for 2021. HWHC focuses on the value and importance of public-private partnerships in advancing community health. HWHC published three deliverables over the past two years; "Social Determinants of Health – an Employer Priority," "Addressing Social Determinants of Health for Employers: Awareness, Action, and Accountability," and an article published in the February 2020 issue of the American Journal of Health Promotion, highlighting the same report, Social Determinants of Health – an Employer Priority.  As we enter 2021, HWHC is also in the process of refreshing its charter with plans to focus on advancing health equity. Join this committee to assist with charter development, identify deliverables, and ensure your voice is at the table! It truly does take a village. Committee Co-chairs: Jen Wright (South Carolina Hospital Association) and Colleen Faltus (WebMD).
For more information about these committees or to join, please contact Emily Wolfe: Emily.wolfe@hero-health.org.
Please note: To join a committee, you must be an active HERO member. The only committee accepting non-HERO members is HWHC.
---
HERO WEBINARS
The Learning Series

Tiny Habits for Resilience
Thursday, February 11, 2021 at 12:00 pm CT  |  Registration
Linda Fogg-Phillips, Director of Tiny Habits Academy, and Tad Mitchell, Founder and CEO of Wellright, explain practical strategies for building resilience within yourself and within your organization. The approach builds on BJ Fogg's book Tiny Habits to help people build habits that increase resilience. Visit the Webinars page for more information.
---
HERO TEAM
Intern Profile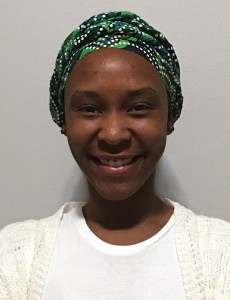 Arline Ferrão is now a Research Intern at HERO, as part of her Master of Social and Organizational Psychology degree that she is pursuing in Iscte – University Institute of Lisbon (a Portuguese university). Prior to this, she did her undergraduate degree in Psychology in Eduardo Mondlane University, in Mozambique.
Full of dreams and energy, Arline is a young Mozambican who is eager to catalyse the transformation of workplaces into psychologically healthy and safe spaces, in which well-being is rooted. Before HERO, Arline had experiences in human resources and in social and community projects, which she recognizes were stepping stones for the path that she is currently building.
Apart from her passion for psychology, Arline is an entrepreneur in the packaging field, running a reusable bags company through which she intends to contribute for sustainability. Dance has long been Arline's passion and how she prefers to stay active. She recently discovered that walking and running also bring her joy and relaxation.