Bright Spots
Responses to the global pandemic are varied. Individually, we may cycle through anxiety, hope, exhaustion, joy, repeat. And we see it in the faces of the healthcare workers-each one a hero–some of whom volunteer to leave their families to travel to work in areas of high demand.
With the help of HERO's friends, I see tremendous employer response to COVID-19. By that, I mean not only are companies taking care of their workers, but they are supporting their communities, and they deserve the spotlight.
HERO has been highlighting the good work of its member companies on a dedicated COVID-19 resource page. And we would like to continue to do that with the HERO awards. If you know any CEO or other executive (member or non-member) who has really made a difference during this crisis, please write a short (2 paragraph) anecdote on how s/he has really "shown up" in support of employees and their well-being during this challenging time. Please also let us know if you have additional entries for our "Bright Spots." Send all submissions to: info@hero-health.org.
Ariane Mistral
HERO Project Coordinator

My 21-Meal Salute to Ed Framer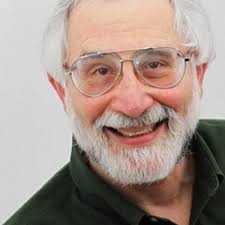 HERO lost a longtime friend and supporter last month when Ed Framer passed away. Andy Jacobson, Senior Director, Advertising and Media Relations, Trustmark, honors Ed Framer on the HERO blog. All who knew Ed will certainly miss his presence, smarts, and of course his hugs.
If you have a memory to share, please comment on Andy's blog post, or email Karen.Moseley@hero-health.org if you'd like to contribute a blog post.
---
HERO MEMBERS
Employees Bringing their Home to Work: How Employee ZIP Codes should Inform Employer Leaders Responding to a Pandemic
Recording of the May Think Tank is now posted in the Members Resource Library. Log in and navigate to the Think Tank General Library.
---
UPCOMING EVENTS
A 20/20 Vision for Collective Well-Being
September 23-25, 2020
Save the dates!

 A 20/20 Vision for Collective Well-being: How Group Dynamics and Social Connectedness Shape Individual Choices…and What a Pandemic Teaches Us about Being in it Together
At Forum20 we will examine "collective well-being" and ask how groups, organizations and our social spheres shape our destiny, fulfillment and life satisfaction. Forum20 carries forward our learnings from Forum19 where we asked how employers can better achieve well-being through collaboration, and we examined tenets of "collective action" and how individuals influence the direction of groups. To be sure, individual and group influences are bi-directional. Still, the worksite wellness movement has been steeped in behavioral psychology and has deployed education programs primarily focused on individual behavior change. This year we examine how well we are employing principles of social psychology to advance well-being and how we are shaping group dynamics to bolster our aims to become the best places to work. Plus, we've asked our faculty to reflect on COVID-19 as a historic teachable moment. Will the pandemic fundamentally alter our investments in disease prevention and employee and community health?
HERO is a designated provider of continuing education contact hours (CECH) in health education by the National Commission for Health Education Credentialing, Inc. Provider ID# 101039
---
HERO RESEARCH & SCORECARD
HERO Health & Well-Being Best Practices Scorecard in Collaboration with Mercer©
HERO Scorecard featured in CDC webinar on industry scorecards
The HERO Scorecard is one of four of the most widely used workplace health scorecards featured in a March 2020 edition of The Art of Health Promotion, which was discussed in a CDC webinar on May 14, 2020 at 12:00pm CDT. The recorded webinar is now available here.
---
MEMBER CONGRATULATIONS!
Sara Johnson Named Chair of Art & Science of Health Promotion Conference
Sara Johnson, co-president and CEO of Pro-Change Behavior Systems, Inc., will be responsible for the educational content of the conference and serve as Master of Ceremonies beginning with the 2021 conference.
---
HERO RECOMMENDS
Resources and Readings
Fourth Annual UnLonely Online Film Festival
HERO is a partner to the UnLonely Project for its FilmFest 4 which launches Sunday, June 7th at 7:00 pm ET. Visit the UnLonely Project's website for more information.
On Becoming a Peer Reviewer for an Academic Journal.
Paul Terry, Editor in Chief of American Journal of Health Promotion and Senior Fellow at HERO gives us, "Becoming a Journal Peer Reviewer: Tips and ideas for early career professionals."
The Future of Wellness in the Workplace
Karen Moseley, HERO president, participated in a webinar along with Chuck Gillespie, CEO of the National Wellness Institute, and host, Ryan Picarella, president of WELCOA. This webinar was part of the WELCOA Pop-Up Pulse Series. Watch the recording here.
Updated Research on Short-Term Medical Costs Associated with Lifestyle Risks
More than 20 years ago, HERO published its first multi-employer study demonstrating the link between ten modifiable health risks and employee health care costs. Study findings have been independently updated many times, primarily through the efforts of HERO member, Dr. Ron Goetzel. The most recent study was published in the June 2020 issue of AJHP, with an eye toward meeting the needs of employers interested in relationships between short-term health care costs and modifiable health risks.
Special Issue Addresses Business Costs of Burnout and What Employers Can Do About It
The June issue of The Art of Health Promotion focuses on the timely topic of burnout, providing evidence-based strategies for addressing it through organizational approaches that target workplace factors, management behaviors, and the physical environment. The issue was led by HERO member, Dr. Sara Johnson, and can be accessed here.
Pedometer Feedback Interventions Increase Daily Physical Activity in Phase III Cardiac Rehabilitation Participants
HERO's Mary Imboden co-authored a study on pedometer feedback (PF) increasing physical activity (PA) in cardiac rehabilitation (CR) participants. The findings from this study demonstrate that using PF was superior to the usual time-based PA recommendations and to newsletter-based MM in patients starting a phase III CR program. Cardiac rehabilitation programs are encouraged to implement PA feedback with individualized PA goals in order to support the increase in PA.
Prioritizing Mental Health in the Workplace
President's Roadmap to Empower Veterans and End the National Tragedy of Suicide (PREVENTS) Executive Order Task Force, the US Chamber of Commerce Foundation and the Department of Veterans Affairs are working to identify and develop best practices around mental health and well-being in the workplace. This practical guide, "Mental Health and Wellbeing in the Workplace: A Practical Guide for Business," leverages the experience of the business community, as well as the veteran population, to provide practical guidance and real-life examples of success. Read more about their efforts on the US Chamber of Commerce Foundation website.
Responding to COVID-19
Well Being In the Nation (WIN) Week — Connecting In the Time of Corona
More than ever, this unprecedented time has shown us the interconnectedness and importance of vital conditions for well-being on a global scale. Now is the time for connection, sense-making, and navigation for system change in the context of Corona. From June 1st – June 7th, a variety of cooperatives of the Wellbeing in the Nation Network will host Well Being In the Nation (WIN) Week — Connecting In the Time of Corona, a series of free virtual gatherings on Zoom. Join us in strategic conversations to advance inter-generational equitable well-being for everyone in the nation. All are welcome! Register here. #WIN4Equity #WIN4Communities
Does working remote increase or decrease motivation? As with most challenging issues, it depends.
From the Harvard Business Review, "How to Keep Your Team Motivated, Remotely."
Working From Home? Avoid Burnout.
Another timely article from Harvard Business Review: "3 Tips to Avoid WFH Burnout."
Take a Break (in seconds)
HERO Board member Jack Groppel gives advice to first responders on how to recharge and reduce stress when there is no time to take a break. Watch his video at Thrive Global.
COVID-19 Roundtable
May 6, 2020 Senate Roundtable on COVID-19: How New Information Should Drive Policy.
---
HERO WEBINARS
May Think Tank Webinars
The HERO 2020 May Think Tank Webinars are online! Watch the expert webinars that started the whole program. Content from Somava Saha of WE in the World and the WIN Network, Nico Pronk of HealthPartners, Cindy Winters of the Minneapolis Heart Institute, Matt Stiefel of Kaiser Permanente, Marcella Wilson from Transition to Success and more!
---
MEMBER PROFILE
Lauren (Schulte) Remspecher is senior director, member engagement and communications for the St. Louis Area Business Health Coalition (BHC), a non-profit collaborative supporting over 70 leading employers in their efforts to improve the well-being of employees and enhance the quality and overall value of investments in health benefits. In her role, Lauren leads a team to develop turn-key products and services for member organizations, including educational and networking events, health improvement campaigns, communication and engagement tools, and group purchasing opportunities.
To read more about Lauren, visit the HERO Blog.