The year may be winding down but we have been busy at HERO!
Things are pretty exciting around here. We have a bunch of new offerings for you and we can't wait to share them with you.Read below to see what this month's Briefs has to offer.
Proceedings are here! This may be our biggest Proceedings yet so don't miss out on this content-packed volume.
You have probably heard by now that registration is open for our members only Winter Think Tank in San Antonio, February 12-13, 2019. This year's theme is Psychological Safety at Work. We explore what makes for effective teams and what works in reducing the stigma associated with discussing both life problems and work problems.
HEROForum19, "Thriving Organizations: Achieving Well-being through Collaboration," is also coming together. We are looking forward to seeing you in Portland, Oregon on September 10-12, 2019 for this epic event. AND we are days away from the Call for Presenters; so watch your inboxes.
Next week, the HERO webinar will feature a reprise of the Forum18 Breakout Session,"Workplace Health and Well-Being: Perceptions and the Employee Experience." If you missed it, now is your chance to catch this popular presentation. If you did get to see it at Forum18, come again to experience it in this interactive format. There are always new things to learn.
Finally, we have our member profile of Kerry Evers, Co-president and Co-CEO of Pro-Change Behavior Systems, Inc. Kerry is also the co-winner (along with her partner, Sara Johnson) of the 2018 Mark Dundon Research Award. See what she has to say as she answers "Just Three Questions."
Please read below for more information on any of the above and for links to register for our events.
Before we go, HERO congratulates Emily Meadows Sharpe who, through our Forum18 survey drawing, won a complimentary registration for HEROForum19. Way to go Emily! We will see you in September.
---
HERO RECOMMENDS
Resources and Readings
HEROForum18 Proceedings are available now!
Click here to download.
---
UPCOMING EVENTS
Psychological Safety at Work
February 12-13, 2019 | San Antonio, Texas
Tuesday, February 12th, 9:00 am – 4:30 pm; 6:30 pm Member's Annual Dinner
Wednesday, February 13th, 9:00 – 11:30 am HERO Committees Progress and Planning
The benefits of health and well-being initiatives are often captured by showing the relationship between reduced risks and improved performance and productivity. Nevertheless, this HERO Think Tank is designed to show how organizations who encourage risk taking are creating more effective teams. We are not referring, of course, to more closet smoking or drinking. We are, however, intent on examining the benefits of more talking! Given work is a leading source of stress for most of us, second only to our worries about money, what happens when we increasingly risk sharing our ideas about our work and the workplace out in the open? Are there policies and practices such as drug testing or zero tolerance approaches that increase stigma and fear at work? Conversely, are there supervisory and leadership skills that open the door to mental health dialogue and foster honesty and resolution once the door has been opened? Do teams with higher psychological safety produce better results? Might talking more openly also net out better mental health and greater employee retention and performance in the process?
Spoiler alert! The answer is a resounding yes!
For more information and to register click here.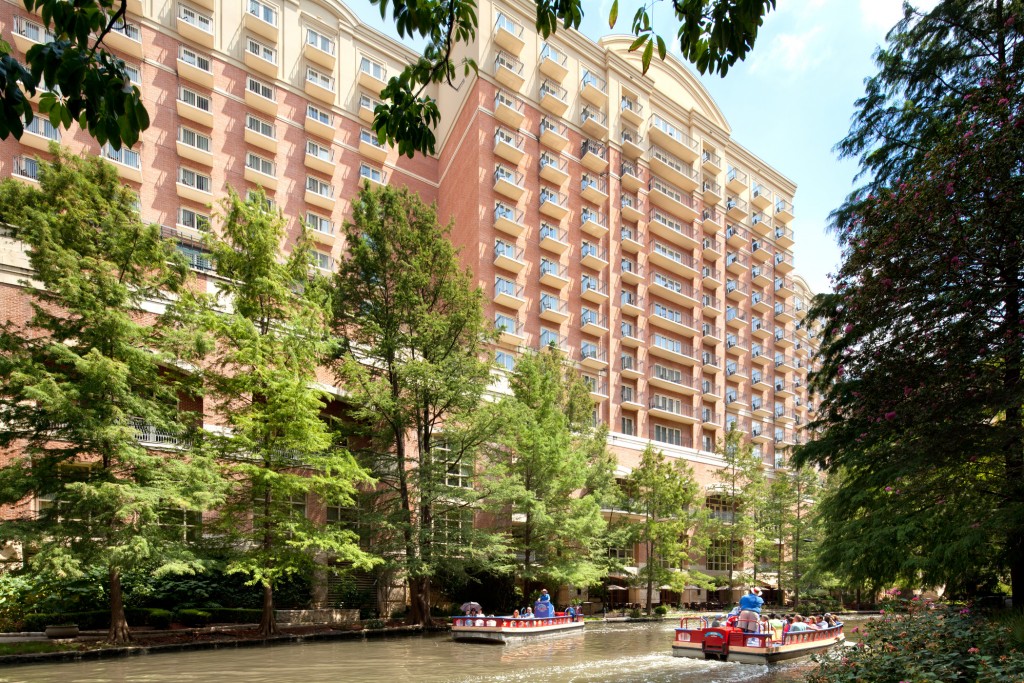 Watch for the agenda coming soon.
Thriving Organizations: Achieving Well-Being through Collaboration
September 10-12, 2019  | Portland, Oregon
Our inalienable rights in America are life, liberty and the pursuit of happiness. How well has the workplace-based health and well-being movement in America helped us to achieve this inspired guarantee? HERO specializes in featuring exemplary companies and ground-breaking health promotion professionals who consider our shared mission to be nothing less than achieving well-being for all. Liberty and independence have been cast by some as best achieved when we are shielded from the intrusion of others. But others believe that well-being can only become accessible for all through collective efforts. And related to this, where past iterations of progress in worksite wellness were judged according to individual health improvement, our field is now well positioned to judge our effectiveness at enhancing organizational level well-being and even according to our impact on society.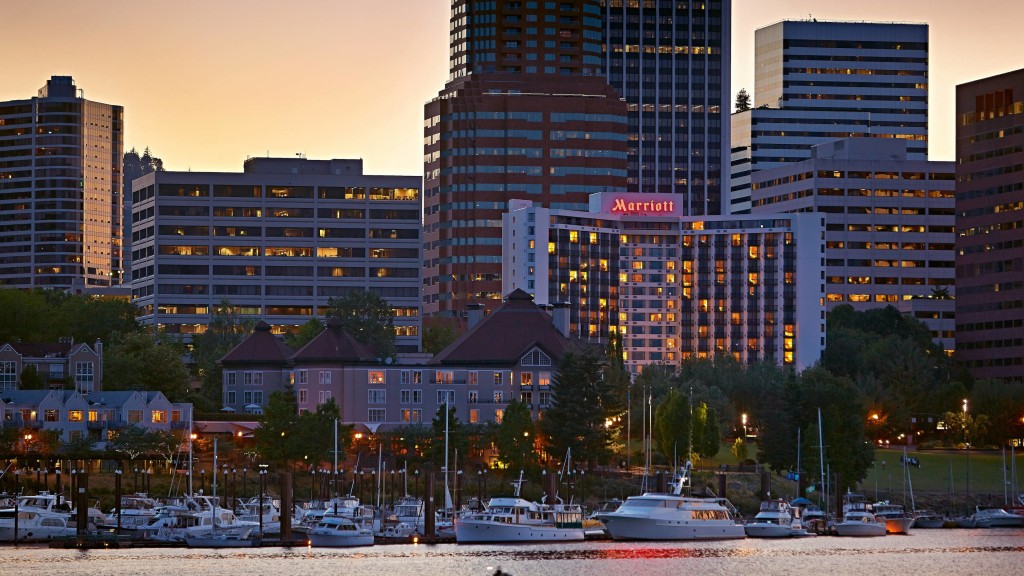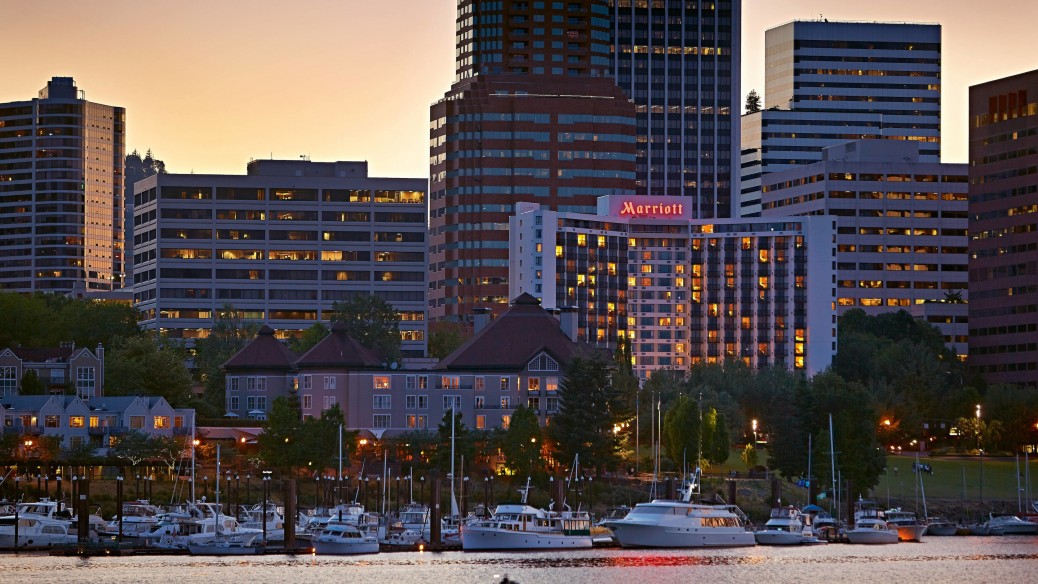 From cooperation to collaboration…
HEROForum19 will feature partnerships that have defied traditional boundaries. As always, we will feature leaders, organizations and experts who believe that healthy cultures are prerequisites to health for individuals. But this year we will focus on those who profoundly embrace the need for collaboration across disciplines and sectors to affect change.
From productivity to thriving…
Contemporary health promotion is variously about improving individual health, wellness, well-being, happiness and engagement. Thriving organizations are also driving advancements in culture, gratitude, companionate love and systemic approaches to psychological health and emotional safety. Thriving organizations get high scores from their employees on perceptions of organizational support. Some organizations are even bent on playing an active role in helping their colleagues live a more purposeful life. When HERO brings us together to reflect on how we are doing as a profession, it behooves us to consider how the trending use of all of these ideas reflect growing ambitions for our field along with what shifts in priorities are occurring in our field.
Can we do it all? Forum19 answers that question by asking whether goals should be judged according to how much collaboration is needed to achieve them. Our hypothesis is, the grander our goals, the more inspired the guarantee, the more vital collaborations become. We look forward to testing this idea… together!
Coming Soon! Watch for our Call for Presentations for HEROForum19.
---
The HERO Learning Series
Workplace Health and Well-Being: Perceptions and the Employee Experience 
December 6, 2018 | 12:00 pm Central Time
Employee awareness of health and well-being offerings and perceptions about their value are just a couple of factors that might influence the effectiveness of employer-sponsored health and well-being initiatives. This session will feature findings from a recently conducted survey of 589 employed adults regarding employer-sponsored wellness programs, including awareness, participation, and perceptions about physical, mental, and financial well-being programs. The presentation will be followed by an employer reactor panel, which will discuss the implications of the findings as well as insights from their organizations' efforts to understand their employee health and well-being experience.  
---
MEMBER PROFILE
Kerry Evers, PhD
Throughout 2018, each edition of HERO Briefs will include a member profile with answers to three questions we believe will interest HERO members.
Our November member profile features Kerry Evers, PhD, Co-President and CEO of Pro-Change Behavior Systems, Inc. She is the 2018 Mark Dundon Research Award winner.
Q. What is a key focus for your health and well-being initiatives in the coming months? 
A. Pro-Change is enhancing one of our primary tools, our Health Risk Intervention, by adding in a focus on social media and digital use. Employers, and society in general, are becoming more aware and concerned about the effects that the overuse of social media and digital devices has on our health and well-being. Did you know that 35% of mobile phone users check their phone within 5 minutes of waking? While technology has enabled many of us to stay connected, be more productive, and in many ways made life easier, it can also negatively impact sleep, well-being, and social connectedness among many other things. We hear a lot in the media about the effects social media and digital use has on adolescents, but it can be just as detrimental for adults. Our upgraded Health Risk Intervention offers the opportunity for users to assess their level of digital and social media use and provides feedback on any areas of concern and tips that users can use to address them.
Q.What's a new professional resource (i.e. websites, measures, tools, books) you've found useful for improving your efforts? 
A. I've just started the book "Irresistible: The Rise of Addictive Technology and the Business of Keeping Us Hooked" by Adam Alter. It's a fascinating read about what Alter describes as behavioral addiction and how the architecture of technology is often designed to tap into this. Business models often rely on devices being irresistible, but what impact does that have on our lives and our companies? Alter uses examples from not just the most obvious of technologies, such as phones, social media and gaming, but also areas such as dating apps, fitness trackers and online shopping.
I'm also following the recent surge in phone operating systems providing easy to use tracking for time spent on certain applications and phone usage (such as Screen Time in IOS 12). While this is a great step forward, it reminds me of the early surge in fitness tracking devices.  This kind of data may be a valuable resource for individuals who are ready to make changes but will have little impact on behavior change for others.
Q. What 2-3 metrics do you follow most closely that best capture the value proposition of your efforts in your organization?
A. Within Pro-Change programs, we use a very simple, but valuable, measure of well-being that asks the individual to evaluate both their current and future life. The 2-item Cantril Self-Anchoring Scale is used to place individuals into the categories of suffering, struggling and thriving. With the use of Pro-Change programs in a variety of research studies we have been able to move as much as 50% of those who were not thriving into the thriving category!
Engagement would be another metric that we closely follow. The field continues to discuss what exactly engagement means, though. Historically, just getting an individual to sign up for a program may have been considered an engaged employee. But there are many other levels of engagement including showing up, following-up, engaging in behavior change and possibly even successful behavior change. It's important for the industry to provide clear definitions of what type of engagement they are reporting.