Contributing to a National Conversation: A word from Karen
Last month, I was invited to attend the Southeastern Summit of The Carolina Center, one of the newest Centers of Excellence funded by NIOSH. I love to travel to new places, but it's also nice when a short drive is all that's needed. That was the case in December at The Rizzo Center in Chapel Hill, NC.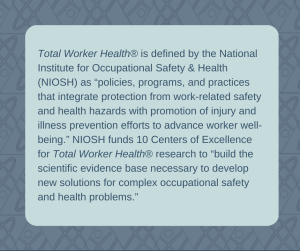 This month, my commute was even shorter – up two flights of stairs to my home office – to attend the first-ever HERO Small and Midsize Business (SMB) Summit.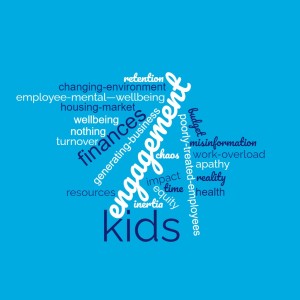 We spotlighted inspiring examples of how employers are flipping the narrative: small companies with seemingly more barriers (e.g., limited financial and human resources) are well positioned to maximize the leadership and organizational support best practices that have been linked to lower medical cost and higher productivity. For the full blog post on a few of my takeaways from those meetings, click here.
Next month, the HERO Winter Think Tank will take place at The Rizzo Center on the theme, "Total Worker Health®: Getting Further Upstream in the Integration of Safety, Well-being and Mental Health." This national conversation is happening in my own backyard, but it's also happening on every Main Street in America. Small and midsize businesses (with fewer than 1,000 employees) make up more than 99% of businesses in the U.S. For that reason, they must be at the table when we talk about connecting science and practice to demonstrate the value of a health and well-being employer ecosystem. The challenge for HERO and other organizations committed to workforce health and well-being is identifying the evidence of application in the small and midsize workforce.
A recent commentary on the HERO Health and Well-being Best Practices Scorecard in Collaboration with Mercer© brings data to the conversation by assessing the differences between organizations of varying sizes relative to how they integrate their health and well-being initiatives with their worksite safety programs.
Together,
Karen
HERO Hub Launched: Log in to win two room nights at the HERO Forum23
January saw the soft launch of the HERO Hub. Every member can create an account. Explore the site and take advantage of special members-only access. Find everything HERO in one place:
Check out the improved HERO Resources. This expanded resource allows you to find HERO presentations, studies and white papers by topic or from a specific event.
View a calendar of all HERO Events. See what is coming even before we begin promotions.
Register for members-only events.
Search the Active Member Directory for a complete list of HERO members.
View the HERO Job Board
Add to the HERO Resources content. Do you have valuable, non-commercial, content you would like to share?
You still have a few days to get entered into the drawing for two nights at the host hotel during the Forum23 dates. Just log in and add or update your job title, and the state field of your mailing address to be entered.
Don't have the personalized email invitation that was sent?  Request a new invitation be sent by emailing pat.rohner@hero-health.org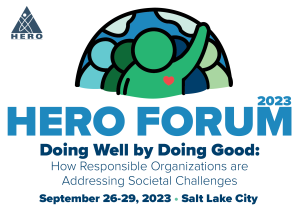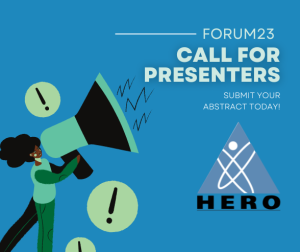 The HEROForum23 submission portal is open to accept all abstracts for our call for presenters. We invite you to submit an abstract and to share this information with others to help us spread the word and provide Forum23 participants with a variety of speakers from all over the world! See the links below for more information on submission guidelines and the theme of HEROForum23.
Abstracts are due Friday, March 31, 2023.
Forum22 On Demand content is available! Visit the Forum site and click on the Agenda tab. Scroll through the agenda and click on On-Demand Resources for any Forum session to find the slides.
Questions? Contact Ariane Mistral
The HERO Forum22 Proceedings are now available. We're grateful to all those who have shared their knowledge with us as a Forum22 speaker. The Forum22 Proceedings are sponsored by Ardmore Institute of Health. Read the full proceedings here.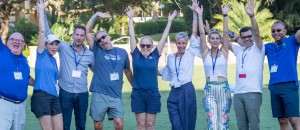 HERO HEALTH & WELL-BEING AWARDS

HERO Workplace Health & Well-Being (HWB) Awards
Nominations for the 2023 HERO Awards will open soon. Information on the nomination process, award categories, and submission guidelines will be coming soon. Watch your inbox! Learn more about the 2022 Award Recipients.
HERO Upcoming Events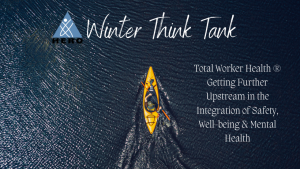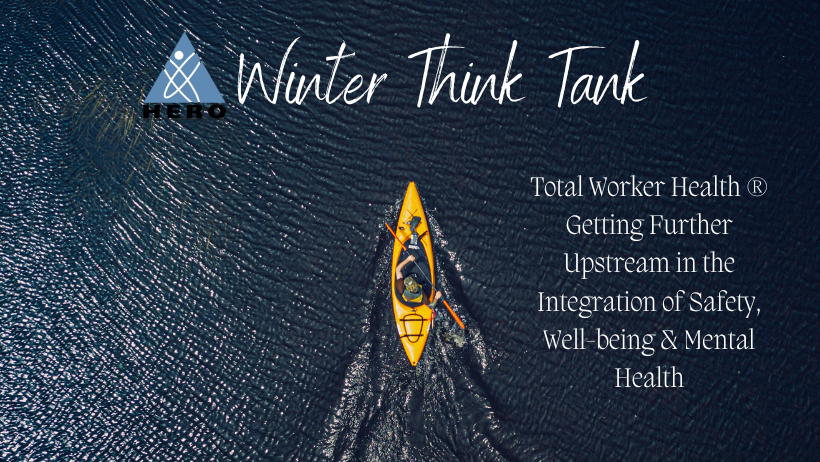 Winter Think Tank 2023
February 27 & 28, 2023
The Rizzo Center | Chapel Hill, NC
HERO Members- Don't miss this free, members-only event! Register today and book your room at the Rizzo Center hotel. HERO's discounted hotel block will end February 13th, so book your stay today!
HERO SCORECARD
HERO Health and Well-being Best Practices Scorecard in Collaboration with Mercer©
New Best Practice Scores
It has been noted that organizations of different sizes face unique challenges and opportunities when establishing integrated safety and health programs. A recent HERO Scorecard commentary assesses the differences between organizations of varying sizes relative to how they integrate their health and well-being initiatives with their worksite safety programs. Read the full commentary below.
HERO COMMITTEES
New Video Case Studies to be released!
The videos will be available to the public for one month before becoming exclusive to HERO members.
February 7th – March 7th
HERO's Employee Experience (EEx) and Workplace Mental Health and Well-being (WMHW) Committees are pleased to share new video interviews with employers making great strides in advancing EEx and WMHW for their workplaces. Video interviews are available for public viewing February 7 – March 7, and will then be added to HERO's Member Only Think Tank General Library. Don't miss the opportunity to learn from these exemplary employers!
HERO WEBINARS
Searching for the Path from Employer Wellness Programs to Healthier Employees for Small Businesses
February 16, 2023 | 12 p.m. CT | Register
The University of Washington Health Promotion Center completed a cluster-randomized, controlled trial of HealthLinks, which promotes the implementation of 12 evidence-based interventions (EBIs) aimed at increasing cancer screening, healthy eating, physical activity, and tobacco cessation. The three-armed trial in 78 workplaces compared HealthLinks alone, HealthLinks with workplace wellness committees, and a control. Compared to control, workplaces in both intervention arms significantly increased EBI implementation, our primary outcome.
This webinar will describe an analysis of the effect of HealthLinks on seven employee outcomes: the four health-related behaviors above, as well as perceived stress, depression risk, and presenteeism. The analysis tested bivariate associations along potential paths from EBI implementation to these outcomes. Associations were significant for 4 of the 6 indicators of physical activity and healthy eating, as well as for perceived stress, depression risk, and presenteeism.