Air date: August 23, 2023
Guest Panelists: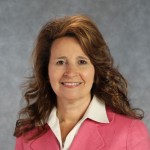 Lisa MacLean, MD, Henry Ford Medical Group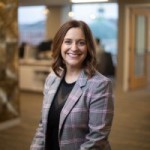 Cheryl Paxton-Hughes, SHRM-CP, MBA, Cornerstone OnDemand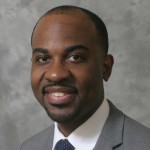 Ryan Sledge, MBA, MPH, HCA Healthcare
Join HERO as we discuss the state of Workplace Mental Health and Well-Being and share the latest findings from the U.S. Surgeon General's report. We will focus on the five essentials for workplace mental health and well-being with a special emphasis on healthcare settings. Guest speakers will discuss organizational policies and practices to positively impact workforce well-being. During this interactive webinar, Ryan Sledge, VP of Workplace Health & Safety at HCA, will facilitate a conversation with Dr. Lisa MacLean, Chief Clinical Wellness Officer, Henry Ford Health, and Cheryl Paxton-Hughes, Principal Consultant at Cornerstone OnDemand.
Speakers:
Lisa MacLean, MD, is the Chief Clinical Wellness Officer for the Henry Ford Medical Group in Detroit, Michigan where she develops programming to assist clinicians in optimizing healthy coping strategies, finding good life balance, and delivering high quality healthcare. Prior to her appointment at Henry Ford Health in 2017, Lisa served as Associate Dean of Student Affairs and Career Development at Wayne State University School of Medicine. She has a long relationship with Henry Ford Health System; previously, she worked at Henry Ford Hospital where she served as Psychiatry Residency Program Director, Chair of the Graduate Medical Education Committee, and Director of Education for the Psychiatry Department.
Cheryl Paxton-Hughes, SHRM-CP, MBA, is a Principal Consultant at Cornerstone OnDemand. She has over 23 years of experience working for retail, healthcare, professional services, and technology companies. Most of her career has been spent in leadership roles where she has been responsible for developing and executing talent and people strategies, processes, and systems. Using her foundational knowledge of organizational development and psychology, she has successfully turned around underperforming teams and projects and developed HR and other functional business strategies from the ground up. In addition to her MBA, Cheryl holds multiple certifications in SHRM, people analytics, diversity, equity & inclusion, change management, leadership development, and ITIL. She is currently enrolled at the University of Florida as a doctoral candidate in the Warrington College of Business.
Ryan Sledge, MBA, MPH, is the Vice President of Workforce Health & Safety at HCA Healthcare. Ryan partners across teams—both clinical and non-clinical including human resources, infection prevention, HCI, and performance improvement—to ensure caregivers receive great care so that they can focus their passion and energy on providing great care. In his previous role as Director of Worksite Operations and Product Development for OhioHealth, he was for creating a sustainable culture of health for OhioHealth's 29,000 employees, as well as the employers served by the program in the Columbus region. Ryan is Treasurer on the HERO Board of Directors and also serves as co-chair of the HERO Healthcare Summit Planning Committee. Ryan's academic background includes a BS in exercise science, an MPH degree from Michigan State University, and an MBA degree from the University of Michigan.