Air date: September 7, 2023
Guest Panelists: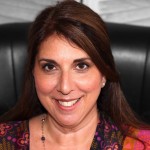 Amy Cohen, Ramp Health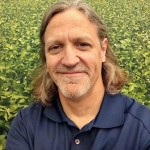 Chip Ross, MA, RD, LDN, Syngenta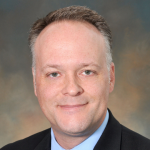 David W. Ballard, PsyD, MBA, HERO
A HERO Forum23 Preview Webinar
When we see things differently, we think differently, feel differently, and behave differently. The pandemic has impacted our lives in a multitude of ways including the dynamics of our relationships with co-workers, friends, and family and requires social "undistancing" to re-establish relationships and meaningful connection. One positive impact has been a rekindled appreciation of nature for many who had an opportunity to rediscover why the great outdoors are so great in the first place. This webinar will share the impact of well-being challenges with a hybrid approach to creating virtual experiences that inspire real life adventures and connection to meet employees' ever-changing needs in today's constantly evolving landscape.
This webinar will share how well-being challenges and campaigns:
Enhance social and emotional wellness by nurturing supportive and meaningful relationships.
Encourage time spent in natural outdoor environments for the dual benefits of both physical activity and exposure to nature. Research from a variety of scientific fields suggest that activity in nature and feelings of connection to nature enhance psychological health and well-being.
Create life-enriching experiences that support connection with others, nature, and self to inspire positive life changes.
Learning Objectives
After attending this webinar, participants will be able to:
Enhance the social and emotional wellness of their population by nurturing supportive and meaningful relationships to foster social connectedness at work and home.
Implement and launch creative life-enriching experiences that stimulate a culture of connection with others, nature, and self to produce positive life changes.
Promote employee engagement by encouraging time spent in natural outdoor environments for the dual benefits of both physical activity and exposure to nature to enhance psychological health and well-being.
Speakers:
Amy Cohen is the Director of Well-Being Strategy for Ramp Health. Previously, she founded Inspired Perspectives LLC which was acquired by Ramp Health (formerly Wellness Coaches) in 2021. With her 2 plus decades of experience, in partnership with her clients, Amy is known for her ability to help organizations bring initiatives to life with fresh ideas, engaging campaigns, and motivational tools that shape a population's mindset towards positive behavior change. Amy's creative approach to developing motivational material has led her to winning prestigious national health information awards and serving in advisory roles for the the non-profit and university sectors. Amy has presented to numerous groups including, SHRM, Wellness Rewards Congress, Florida Association of Health Underwriters, HERO (Health Enhancement Research Organization), Wellness Councils of Tampa Bay, and the Health Benefits Conference and Expo, and published in Corporate Wellness Magazine and The American Psychological Association Center for Organizational Excellence.
Chip Ross, MA, RD, LDN, is the Wellbeing Program Manager for North America at Syngenta. He has been involved in employee health and well-being for over 25 years. Beginning with his graduate assistantship at the University of North Carolina at Chapel Hill, Chip was introduced to the importance of keeping employees healthy. During his time with IBM, UNC Hospitals, and the last 20 with Syngenta, Chip has continued to follow his passion of maintaining the company's most valuable asset, its people. His goal is for all Syngenta employees and their family members to develop and maintain a lifestyle of overall, balanced well-being for a lifetime.
Moderator: David W. Ballard, PsyD, MBA, is a Senior Fellow and Scientific Advisor for Workforce Mental Health at HERO. His work focuses on organizational effectiveness, occupational health promotion, workforce mental health, program design and evaluation, and systems-level workplace interventions. David has provided research, consultation, and training services to government agencies, industry groups, corporations, private equity firms, medical schools, and universities. He currently serves on the boards of directors for The Health Project, which presents the C. Everett Koop National Health Awards, and Sound Mind, co-chairs the Advisory Committee for The Carolyn C. Mattingly Award for Mental Health in the Workplace, and is a member of NIOSH's Cross-Sector Council on Healthy Work Design and Well-being.