Air date: August 17, 2023
Guest Panelists: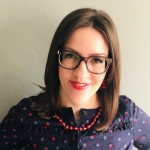 Michele Bildner, MPH, MCHES, CDC Foundation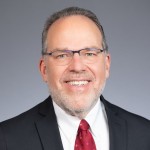 Neil Goldfarb, Greater Philadelphia Business Coalition on Health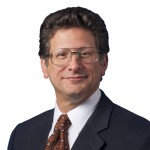 Raymond Fabius, MD, HealthNEXT
A HERO Forum23 Preview Webinar
Workforce health is produced by a complex blend of interrelated factors and considerable evidence demonstrates that factors within the workplace itself significantly influence health. Increasing attention is being given to workplace "cultures of health" (CoH) – workplaces that value, support, and promote employee health. While approaches exist to improve employee health and develop positive workplace cultures, there are gaps in practice for achieving both simultaneously. This project aimed to build benchmark organizational cultures of health using an evidence-based methodology and best practice sharing among a cohort of seven employer members from a regional business coalition on health. The innovation of an Employer Learning Collaborative (ELC) complemented the empirical methodology and approach, serving as a dedicated space for connecting participants to each other and developing solutions for organizational challenges and barriers. This webinar will share aggregate scores from baseline and mid-point assessments using a validated maturity model across ten key pillars essential to creating a CoH. An aggregate of the resulting multi-year strategic plans will be described along with examples of actions implemented by the employers and the roles of physician executive guidance and ELC participation.
Learning Objectives
After attending this webinar, participants will be able to:
Describe why an evidence-based approach to building cultures of health is needed to advance population health.
List the key pillars necessary for creating cultures of health.
Identify up to three strategies for implementation at their own workplaces.
Speakers:
Michele Bildner, MPH, MCHES, is a Project Manager for Non-Infectious Disease Programs at the CDC Foundation where she is responsible for creating public-private partnerships for chronic disease health promotion. She has worked in public health for over a decade, focusing mostly on urban community health assessment and policy, system, and environmental changes. Michele began her DrPH in leadership at the University of Illinois Chicago in 2019 and has a deep interest in identifying, diagnosing, and addressing adaptive public health and organizational challenges and thrives on their complexity and messiness. She received the National Society for Public Health Education's 2022 Karen Denard Goldman Health Education Mentor Award which recognizes her significant contribution to the preparation and performance of Health Education Specialists, having successfully forged the link between practice and research. Her practice is rooted in collaboration, convening, and facilitating key partners to lead change that achieves socially equitable health outcomes.
Neil Goldfarb is CEO of the Greater Philadelphia Business Coalition on Health (GPBCH), which brings together employers in Southeastern Pennsylvania, Delaware, and Southern New Jersey committed to improving employee health and the safety, quality, and value delivered by the healthcare system. Previously, Neil spent over 30 years in healthcare research, quality improvement, and management positions. As Associate Dean for Research in the Jefferson College of Population Health, he led the school's research agenda while concurrently serving as Director of Ambulatory Care Performance Improvement for Thomas Jefferson University. His previous positions included serving as Executive Director of a quality improvement consulting firm and Vice President of Health Services for the Philadelphia region's first Medicaid managed care plan. Neil is active in the National Alliance and the American Diabetes Association. Recently, he was appointed to the National Advisory Council of the Agency for Healthcare Research and Quality.
Raymond Fabius, MD, is co-founder and President of HealthNEXT, which provides a gap analysis assessment, strategic guidance, operational support, and physician and data expertise. Throughout his career, Ray has garnered medical and business leadership experience in a variety of healthcare management areas, including informatics, strategy, operations, network development and oversight, patient management, quality management, disease management, national accounts, occupational medicine, emergency preparedness, worker productivity, wellness and health promotion, travel medicine, web-based health content delivery, and data warehousing and analytics. He served as a physician executive in academics, private practice, managed care, the health insurance industry, e-health, corporate health, workplace health, the pharmaceutical industry, and health informatics and analytics. In the past, he has held physician leadership positions at Cigna, US Healthcare, Aetna, GE, i-Trax, Walgreens, Thompson Reuters, and Truven Analytics. Ray is the author of five books including the textbook on population health entitled, Population Health: Creating Cultures of Wellness.
James Startare, MS, is the Vice President of Benefits for Aramark. In his role James is responsible for oversight over all of Aramark's benefit functions including strategic and financial responsibility for Aramark's health and welfare programs and retirement savings plans. James has over 23 years of experience in the area of group health and welfare benefits. Prior to joining Aramark James was an Assistant Vice President at Aon's Philadelphia practice. James also held the position of Deputy HR Director for the City of Philadelphia under Mayor Nutter's Administration where he held seats on various joint management/labor boards. James currently sits on varies client advisory boards and is member of the Board of Directors for the Greater Philadelphia Business Coalition on Health. James has his bachelor's degree in management from LaSalle University and a minor in health care administration. James attained his master's degree in health care administration from St. Joseph's University.
Moderator: David W. Ballard, PsyD, MBA, is a Senior Fellow and Scientific Advisor for Workforce Mental Health at HERO. His work focuses on organizational effectiveness, occupational health promotion, workforce mental health, program design and evaluation, and systems-level workplace interventions. David has provided research, consultation, and training services to government agencies, industry groups, corporations, private equity firms, medical schools, and universities. He currently serves on the boards of directors for The Health Project, which presents the C. Everett Koop National Health Awards, and Sound Mind, co-chairs the Advisory Committee for The Carolyn C. Mattingly Award for Mental Health in the Workplace, and is a member of NIOSH's Cross-Sector Council on Healthy Work Design and Well-being.