Air date: October 12, 2022
Guest Panelists: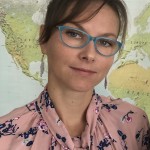 Dorota Weziak-Bialowolska, PhD, Jagiellonian University and Harvard University.
The ability to promote good for oneself and others has been linked to higher levels of life satisfaction and increased mental and physical health. A study, first published in October 2020, of workers in the US and Mexico showed altruistic behaviors positively impacted emotional well-being and physical health outcomes. The study also suggested that this character strength correlated with better social-connectedness and purpose.
So, how can employers promote this orientation to increase the health of their populations and protect them against work related stress? Join study author Dorota Weziak-Bialowolska, PhD, as she discusses her findings and their applicability in the workplace. This paper won "Paper of the Year" in 2021 from the American Journal of Health Promotion.
Dorota Weziak-Bialowolska, PhD, is an associate professor at the Jagiellonian University (Cracow, Poland) and research affiliate at the Human Flourishing Program, Harvard University. Previously, she held positions as a research scientist at the Harvard T.H. Chan School of Public Health, a post-doctoral researcher and a research fellow for the European Commission Joint Research Centre (Italy), assistant professor at the Educational Research Institute (Poland), and an assistant professor and research and teaching assistant at the Warsaw School of Economics (Poland).
In her career, Dorota has had an opportunity to work with policy makers, international organizations, foundations and non-profit international organizations on multiple interdisciplinary projects. She also served as a scientific advisor for the European Foundation for the Improvement of Living and Working Conditions (Eurofound) in the "Quality of life in major European cities" project. To date, she has published more than 80 papers in peer reviewed journals, 7 book chapters, and 2 books. Dorota received her master's degree in quantitative methods, her doctoral degree in economics, and post-doctoral degree in sociology.
This webinar is available to members only.