Air date: October 27, 2022
Guest Panelists: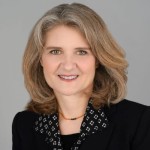 Meg Lovejoy, PhD, Harvard T.H. Chan School of Public Health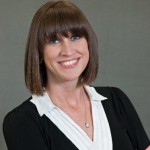 Reactor: Krystal Sexton, PhD, Shell Oil Company
This webinar will introduce viewers to an evidence-based framework and toolkit for improving worker well-being. The "Work Design for Health" framework updates work redesign principles for the realities of work in the 21st century and maps how to create work environments that foster worker well-being and organizational resilience. The approach shifts the traditional focus from changing individual health behaviors to creating workplace conditions that support employee health and well-being. The audience will also learn about the accompanying Work Design for Health employer toolkit and website that highlights a wide range of promising management practices, tested through research, that illustrate the principles of this approach.
Learning Objectives
After viewing this webinar, participants will be able to:
Describe the "Work Design for Health" framework and how it differs from traditional approaches, including the three principles at the heart of the "Work Design for Health" framework.
Create a preliminary plan for designing and implementing a "Work Design for Health" approach.
Identify research that supports this evidence-based framework.
Guest Speaker:
Meg Lovejoy, PhD, is the Research Program Director for the Work and Well-Being Initiative (WWBI) at the Center for Population and Development Studies within the Harvard T.H. Chan School of Public Health. The WWBI is a research and policy program designed to develop, implement, and test evidence-based workplace change for worker well-being. At the center, Meg has overseen several studies funded by the Robert Wood Johnson Foundation concerning the well-being of low- to moderate-wage workers. She is currently leading the process evaluation for a randomized control trial of an intervention to improve the well-being of fulfilment center workers. As a sociologist, her recent research has centered on work-life integration, and workplace and organizational change with a focus on worker well-being and equity.
Reactor:
Krystal Sexton, PhD, is the global health analytics manager at Shell. Krystal began her career at Shell as an epidemiologist and helped develop the holistic approach to health that covers physical, mental, and social health. She wrote the scientific evidence base for the new approach to health that went to the CEO and C-suite leaders, and she led the well-being team for North and South Americas for several years. Krystal now leads a global team of epidemiologists and health analysts who support cross-discipline and cross-functional work across Shell. She obtained an MS in biostatistics and PhD in epidemiology from the University of Texas School of Public Health and completed postdoctoral fellowships at both MD Anderson Cancer Center and Baylor College of Medicine. She was faculty at Baylor College of Medicine with a research focus on breast cancer disparities in diagnosis and survival of minority women.
Sponsored by Health Enhancement Research Organization (HERO), a designated provider of continuing education contact hours (CECH) in health education by the National Commission for Health Education Credentialing, Inc. This program is designated for Certified Health Education Specialists (CHES) and/or Master Certified Health Education Specialists (MCHES) to receive up to 1 total Category I contact education contact hours. Provider ID#101039
This webinar is available to members only.